USA Today Bestselling Author Shanna Hatfield is a farm girl who loves to write character-driven romances with relatable heroes and heroines. Her sweet historical and contemporary romances are filled with sarcasm, humor, hope, and hunky heroes. 
When Shanna isn't dreaming up unforgettable characters, twisting plots, or covertly seeking dark, decadent chocolate, she hangs out with her beloved husband, Captain Cavedweller.
Shanna is a member of Western Writers of America, Women Writing the West, and Romance Writers of America.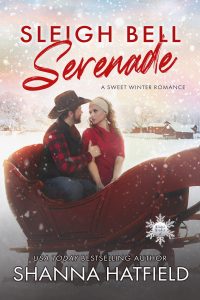 He keeps his heart heavily guarded.
She meets everyone with a friendly smile.
Will the attraction sizzling between them pull them into the space between their two worlds?
Burdened by too many responsibilities, Bowen Jensen struggles beneath their overwhelming weight. Between raising his teenage sister, running their family ranch, and managing Sleigh Bell Tours, he barely has time to sleep, let alone do something just for himself. He can't even recall his last date. Then a chance encounter with a beguiling woman leaves him pondering if there isn't more to life than trudging through one lonely day after another.
Juniper Haynes appears to have it all with a successful real estate career and a picture-perfect life. In reality, she's tired of dealing with demanding clients, wary of her so-called friends, and secretly longs for the peace she finds at her sister's mountain home. After a magical New Year's Eve kiss with a cowboy she barely knows, she realizes true happiness might only be found outside her comfort zone.
Can Bo and Juniper find the courage to embrace change and explore the possibility of a future together?
Find out in this sweet winter romance full of small-town charm, memorable characters, laughter, hope, and love.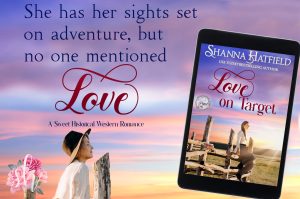 I thought you might enjoy a first chapter preview of Love on Target. If you haven't pre-ordered it yet, there's still time. The book releases
Read More »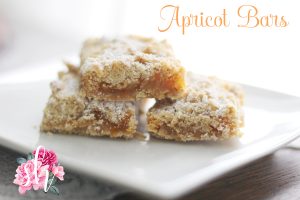 If you are looking for a light, delicious bar cookie, these are so good – and so easy to make! Apricot Bars INGREDIENTS 1 1/2
Read More »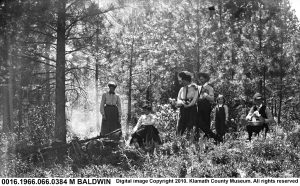 In celebration of Women's History month, each Monday I'm sharing about a woman in history who left her mark on the world around her. This
Read More »