A few weeks ago I said I had some exciting news coming up to share with you. Well, here it is!
I'll be in Atlanta, GA, for the RT Booklover's Convention in May, participating in  what we hope will be a super fun event:
Magnolias & Moonshine — a Southern, Shabby-Chic Affair!
Friday Night, May 5, from 9:30 – 11:30pm
You can find out more about the event on our special Magnolias and Moonshine website.
  "Bling" up your best cowboy boots and join twenty sweet and spicy romance authors for a taste of the old south as they host the Magnolias & Moonshine County Fair. Play some fun games (like smash the tin can and fishing), win prizes and enjoy live music starring
2014 Georgia Country Male Artist of the Year
,
Thomas Fountain
.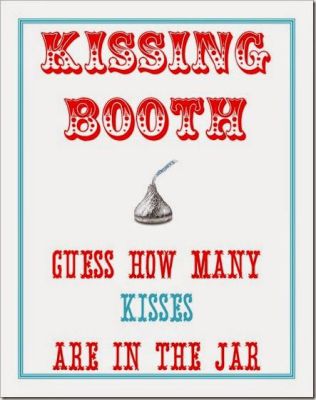 Be sure to visit an old-fashioned "Kissing Booth" where cover models will be giving out a bevy of Hershey's Kisses! You can also enter the "Best Bling Boots" contest for a chance to win a blue ribbon for the best decorated pair! Or just sit back and enjoy the fun-filled evening that has something for everyone!
Early arrivals will be greeted with Apple Pie Moonshine (or lemonade) in a collectible, mini mason jar while they last, and the first 400 guests will receive a special commemorative tote bag ready to be filled with amazing swag that each author will be giving away. And everyone who attends will receive a raffle ticket for a chance to win many door prizes that will be raffled off throughout the evening.
And if you'd like to attend the event, you can register with RT.
The Magnolias and Moonshine series was created specifically for the RT Booklover's Convention and has ten sweet and ten sizzle contemporary novellas, all set in Atlanta. The stories include cowboys, weddings, county fairs, reunited love stories, and much more. Step into the world of the South and hear the cicadas, taste the mint juleps, see the stars, and smell the magnolias.
For a while, I've been toying with the idea of a heroine who grew up in the Northwest but wants, more than almost anything, to spend time in the South.  When I was asked to participate in this series, it seemed the perfect time to bring the story to life.
What's a wannabe Southern Belle to do?
Pastry Chef Tara Tarleton doesn't want much out of life except to have a successful career and someday visit the South. When the opportunity arises to spend a month on a plantation near Atlanta helping bring a living history event to life, she jumps at the chance. Filled with grand visions of channeling a southern belle, disappointment settles over her when reality comes to call. Plagued with allergies, humidity, and a creaky old house, she's ready hand over her mint julep and return home. Then she meets a man who rescues her from thugs, bugs, and herself.
Life has taught Brett Cutler to enjoy one day at a time. That's exactly what he's doing when a beautiful girl runs into his arms as she tries to escape men intent on harming her. From that moment on, he's ready to plan the next fifty years of his future. The only problem is the woman who's captured his heart has no intention of staying in town.
Taste of Tara is a lively, fun read that captures the sweet romance of following your dreams, no matter where they may lead.
You can pre-order
Taste of Tara
for only 99 cents! It releases April 29!
You'll find it at these online retailers:
Participating authors (in order of release days – the first is April 10):