Last month, Captain Cavedweller and I had the opportunity to get away for a few days. It was wonderful
We drove to The Dalles, Oregon, and met my cousin and his beautiful wife there for a few days of fun. If you've read my Grass Valley Cowboys series, you'll know they spend time in The Dalles.
One day of our trip, Brad took us for a drive across the mighty Columbia River onto the Washington side. There, he took us to a spot where salmon spawn and eagles come to spend a few months while they do.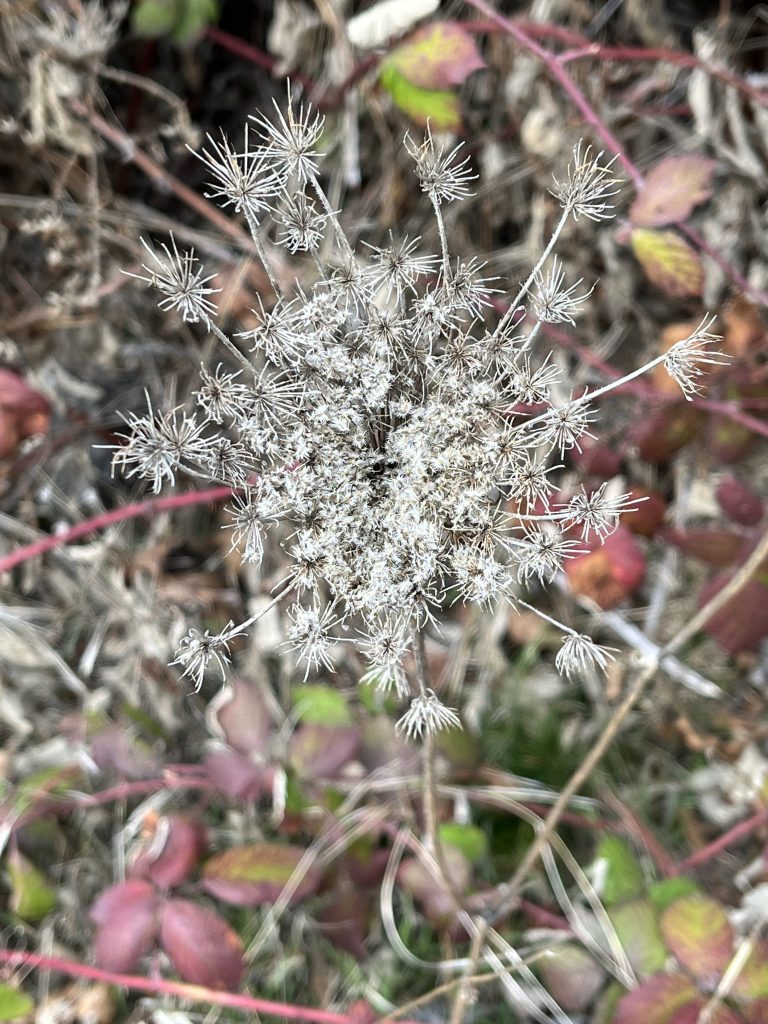 The hike to where the eagles perch in the trees near a bend in a tributary river to the Columbia was filled with many interesting and lovely bits of nature.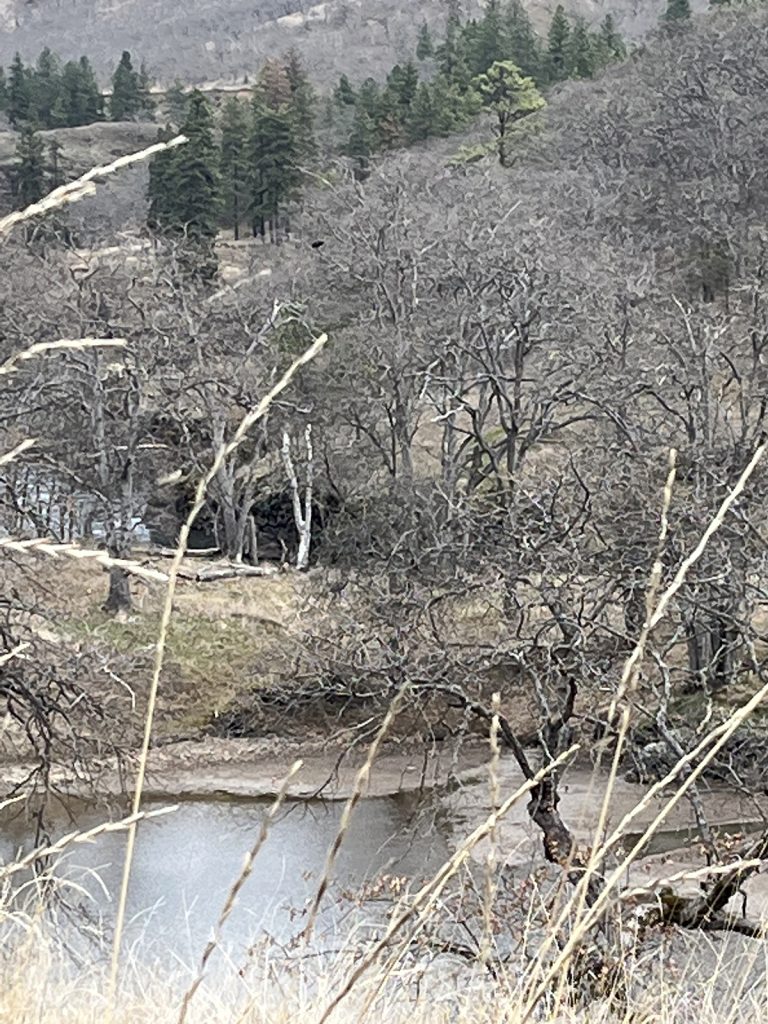 It's going to be hard to tell from this picture because the eagles blended into the tree branches, but they were there. Oh, my gracious! We counted more than a dozen eagles hanging out there, and at least that many flying around overhead.
My cousin (who is far smarter and more prepared than I can ever hope to be) brought along an amazing spotting scope with an adaptor to connect his phone to it to take photos. Not only were we able to see the eagles, but he took some incredible images of them.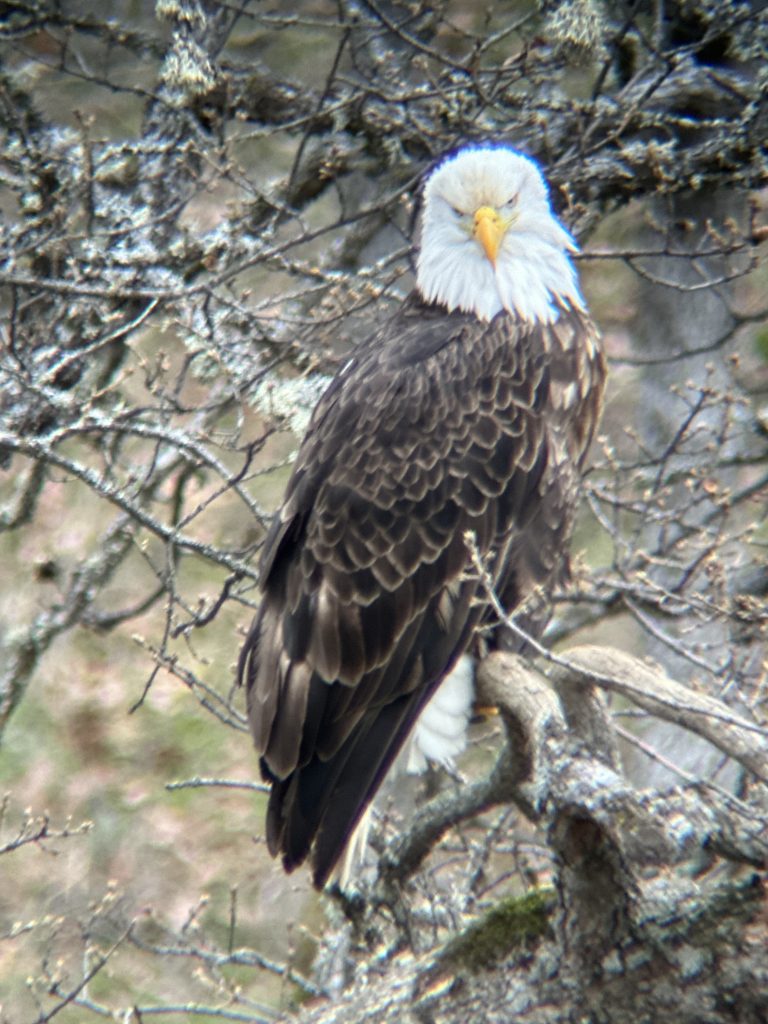 Like this one. I don't know what it is about seeing an eagle, but they just make so appreciate so deeply the magnificent wonders from our Creator.
After we were all nearly frozen, we hiked back to the vehicle and Brad drove us to Panther Creek, where he and Brenda had exchanged vows in front of a beautiful waterfall a few years ago.
There was snow and ice on the roads, but we made it there, then made the hike to the falls without anyone breaking their neck. Yay! Go us!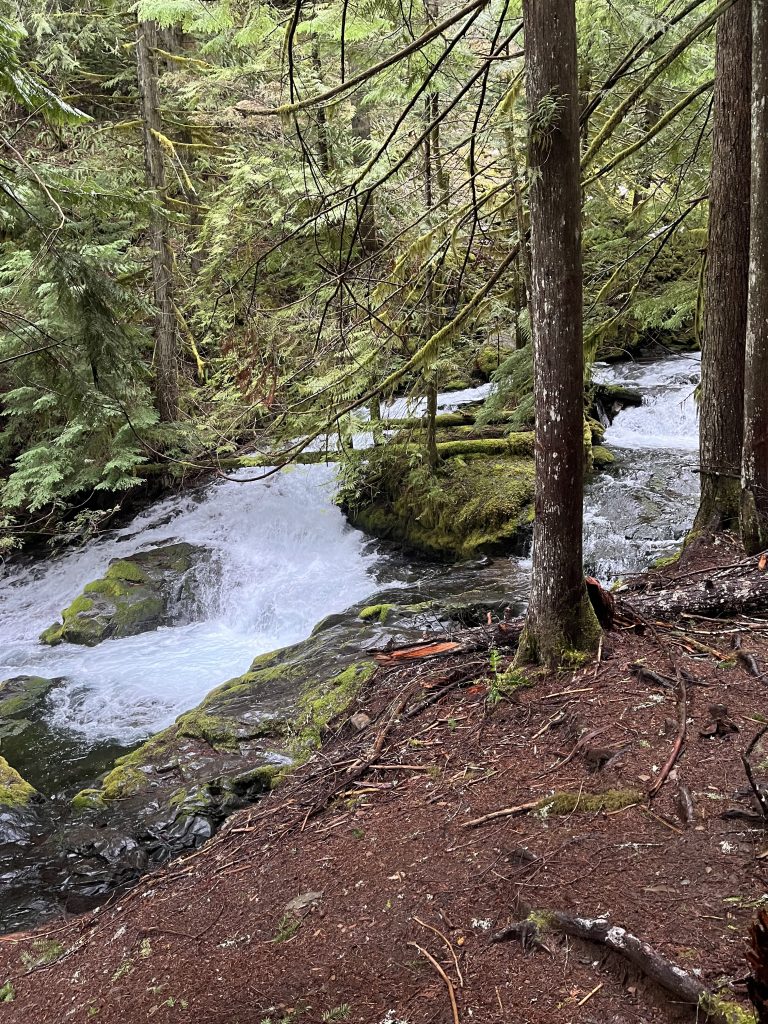 The spot was so gorgeous and picturesque, I'm glad we made the trek there. And we're so grateful Brad and Brenda shared these fantastic experiences with us. Thanks, you two!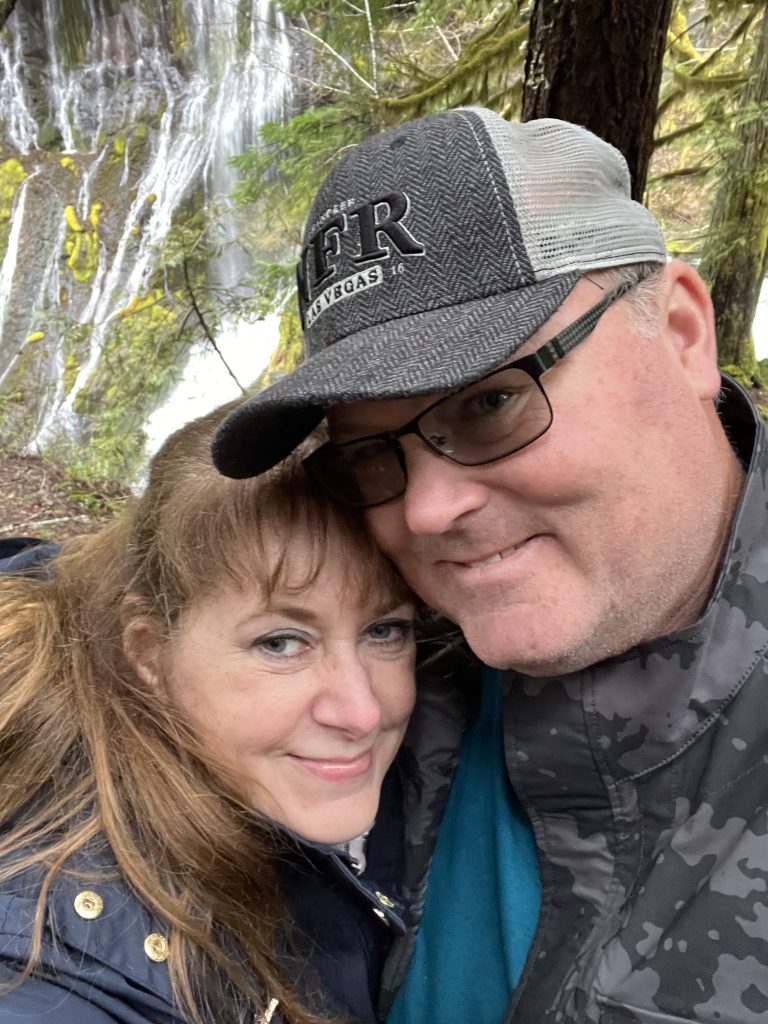 Even if it was cold and windy, we had a fabulous time!
Here's a little slideshow video. Enjoy!