If you are looking for a light, delicious bar cookie, these are so good – and so easy to make!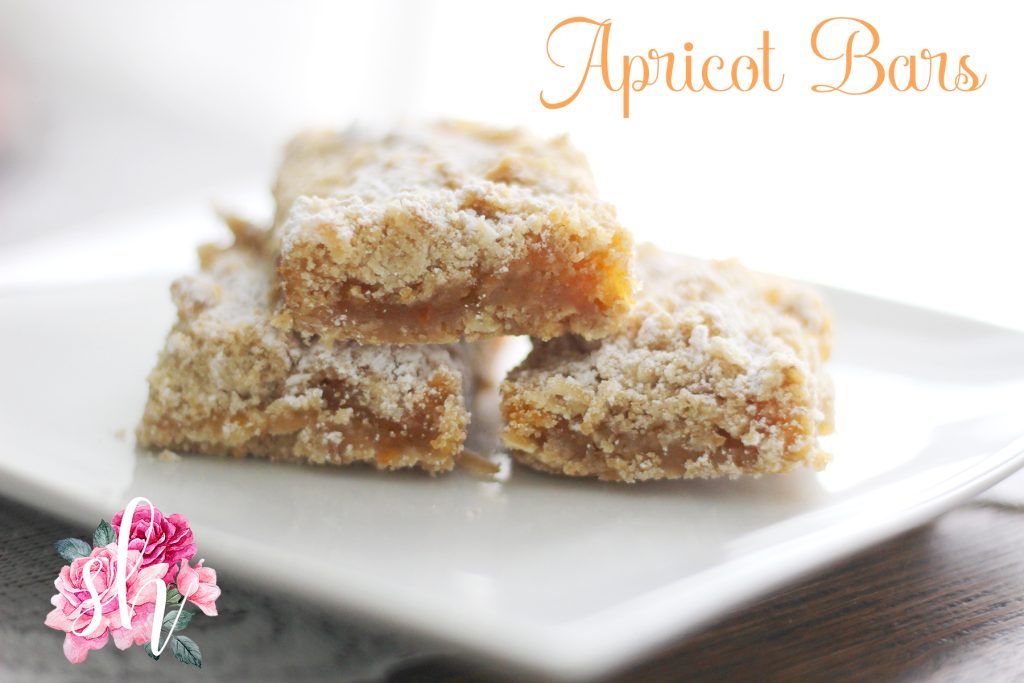 Apricot Bars
INGREDIENTS
1 1/2 cups flour
1 tsp. baking powder
1/4 tsp. salt
1 1/2 cups quick-cooking oats, uncooked
1 cup firmly packed brown sugar
3/4 cup butter, softened
1 cup apricot jam
Powdered sugar
DIRECTIONS
Preheat oven to 350 degrees.
Combine flour, baking powder, and salt. Stir in oats and sugar. Cut in butter with a fork or pastry blender until mixture resembles coarse meal.
Press two-thirds of the mixture into an 8×8-inch pan lightly coated with non-stick cooking spray and lined with parchment. Once you have the crust pressed into the pan, top evenly with jam. Sprinkle remaining oat mixture on top.
Bake for 30-35 minutes until jam is bubbly. Cool, cut into squares, and dust with powdered sugar.
Yield: 16 bars