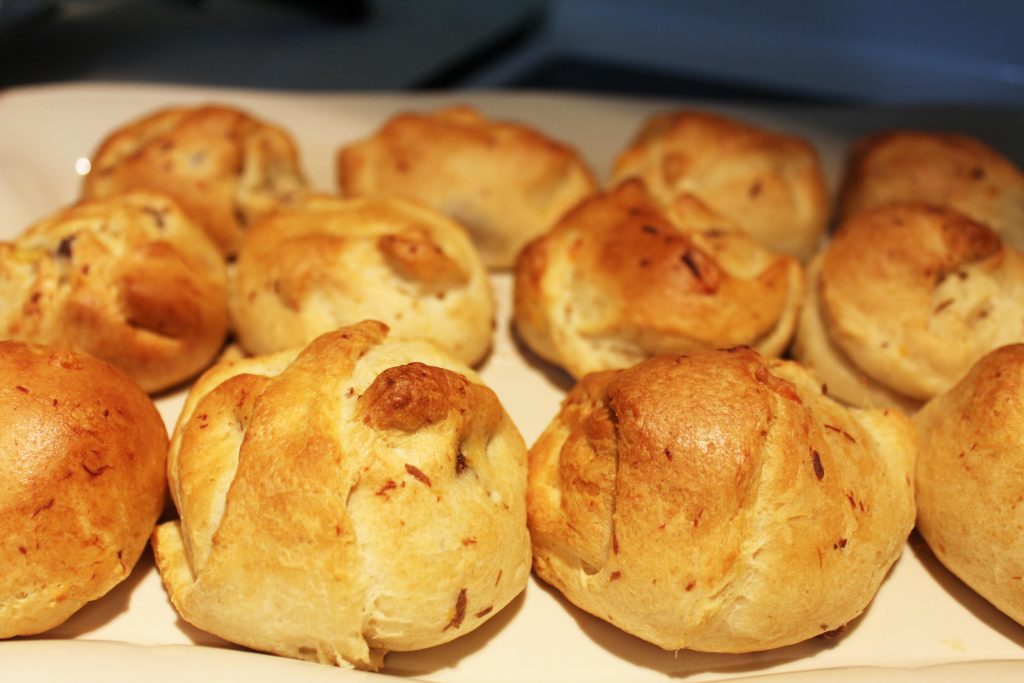 A few weeks ago, I had a gathering of people at our house and wanted to make something filling that would also fall into a finger food category. With a roast on hand, I decided to just make up a recipe.
It was a pretty good decision, based on the fact there weren't many of these left after the party.
You could use this as an appetizer or as a main course, depending on how big you make the bundles.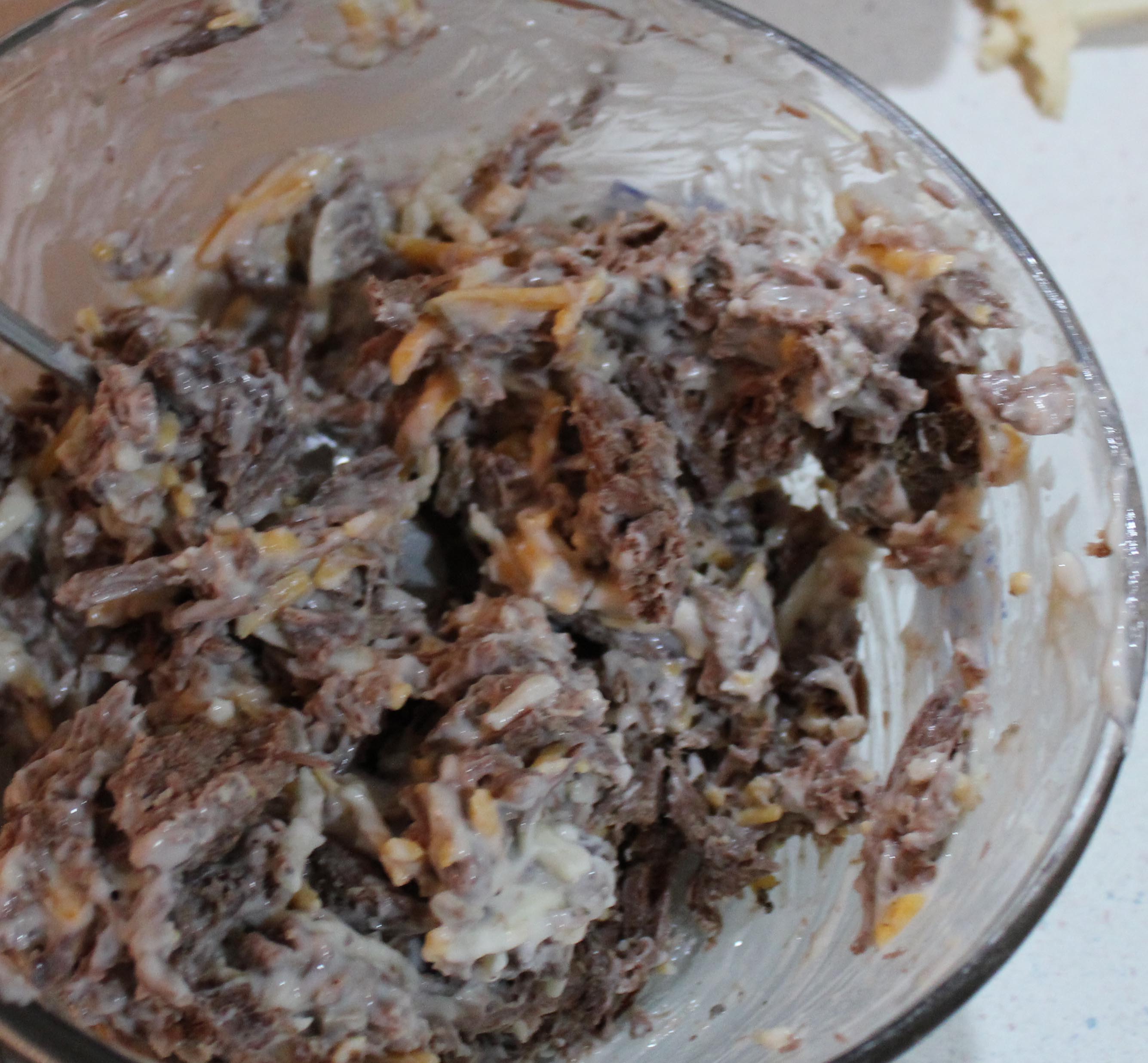 Cook the beef in your slow cooker on low for six to eight hours. When cooked, shred meat with two forks and let cool slightly. Mix with one can of cream of mushroom soup and 1/2 cup grated colby-jack cheese.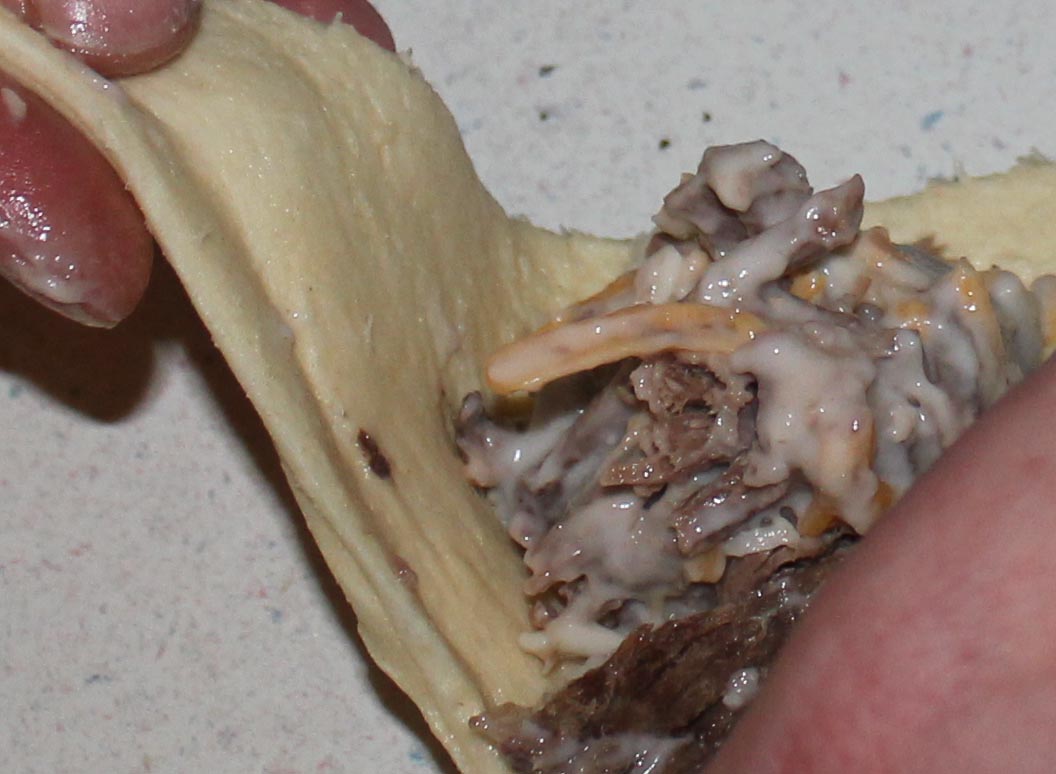 Separate a roll of crescent dough then add a heaping spoon of filling to each crescent. Bundle the dough around the filling and press edges to seal.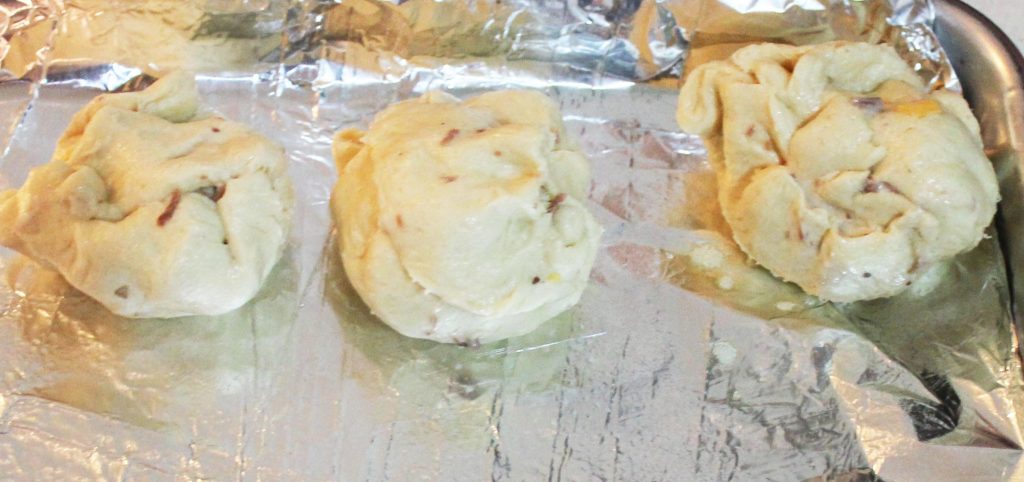 Place on cookie sheet and bake until golden brown.
Beef Bundles
1 3-4 pound roast
1 can chicken broth
1 tsp. salt
1 tsp. seasoning
1 can cream of mushroom soup
1/2 cup shredded colby-jack cheese
2 tubes of crescent rolls
Put roast in a slow cooker with salt, seasoning and chicken broth for six to eight hours on low, depending on the size of your roast. I like to stab mine with the thermometer at about five hours to see if we are close to done. If not, I turn the temperature up a bit and let it finish cooking.
Once the meat is cooked, remove from the slow cooker and shred using two forks. (You can do this right before making the bundles of the day before.) Let the meat cool slightly, then mix in one can of cream of mushroom soup and the shredded cheese.
Preheat oven to 350 degrees.
Unroll crescents and separate into individual triangles. Place a heaping spoon of filling into each triangle then fold dough around filling, making a bundle. Pinch to seal edges.
Place on a baking sheet and bake until dough is a golden brown.
Serve and enjoy!
(If you wanted, you could serve with barbecue sauce for dipping.)
She Who Liked These a Lot