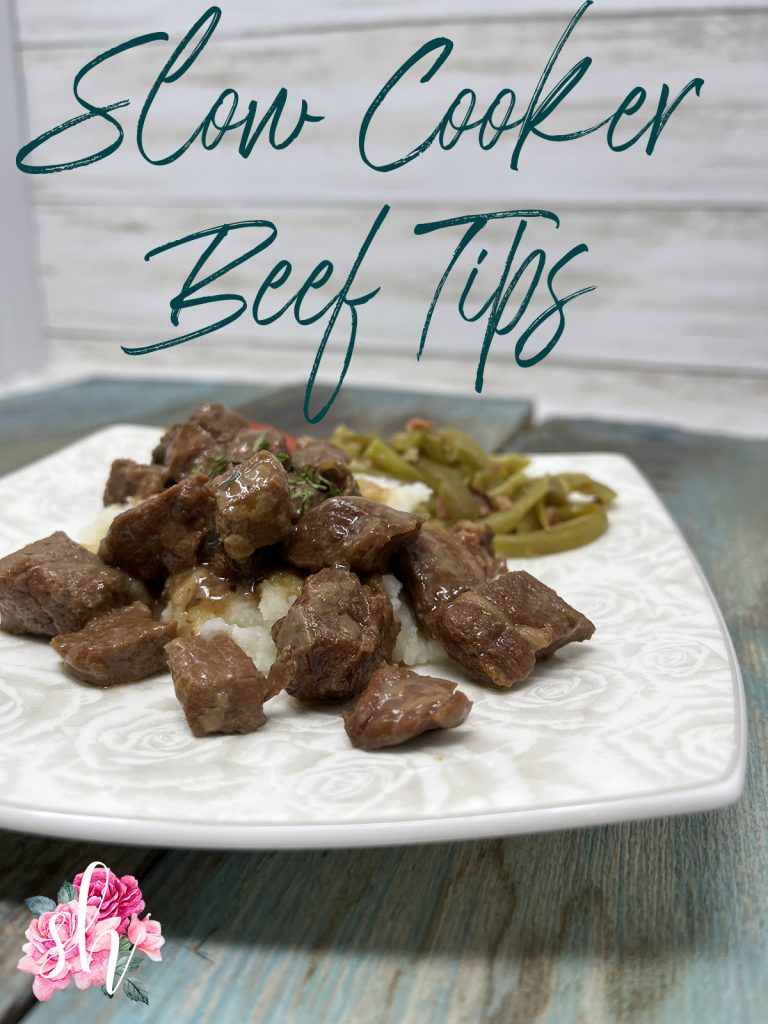 If you are looking for an easy meal that will fill your home with a decadent beefy scent that wraps you in its warmth when you arrive home after along day of work – this recipe certainly fits the bill!
Just add a few simple ingredients to your slow cooker in the morning and enjoy a fabulous dinner at the end of the day.
Slow Cooker Beef Tips
INGREDIENTS
2 pounds stew meat
1 packet onion soup mix
24 ounce jar beef gravy
DIRECTIONS
Place a liner in your slow cooker (because I hate cleaning out the mess!).
Add stew meat, soup mix, and gravy to slow cooker. Cover with lid, set to cook on low (8-10 hours).
Serve with mashed potatoes or egg noodles.
Yield: approximately 6-8 servings