Way back in May, when Captain Cavedweller and I took a last-minute trip to the Oregon coast, we wandered into a Christmas store (because I can wander into Christmas anytime of the year!).
In the far back corner of the store, I found three metal bells that were embossed and vintage-looking. At the time, I had no idea what I'd do with them, but I wanted them.  They were the last and only bells the store had in stock, so I took them, even though one of them had a broken cord. No biggie.
A few weeks ago, when I was thinking about holiday decorations, I recalled those bells I'd purchased and decided they'd make a wonderful swag to hang by our front door.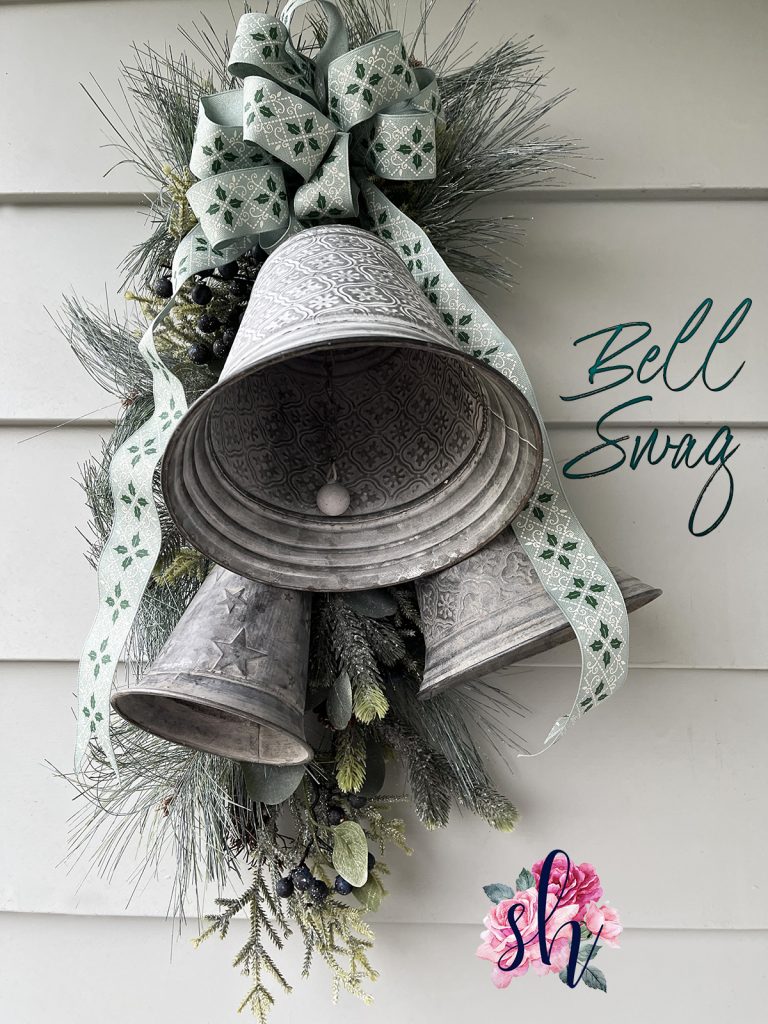 Turns out – that was quite a lovely decision!
It took me all of about five minutes to make this, but I started with a nice swag from Hobby Lobby.
SUPPLIES
swag or greenery
ribbon
bells
wire
wire cutters
scissors
DIRECTIONS
If you have greens and not a swag, wire them together so they look like a swag. Add a hanger on the back.
Decide where you'd like the bells placed on the swag, then wire them on.
Make a fluffy bow and add it.
Hang and enjoy your beautiful new swag!
What do you have hanging on your front door?