I had some cream cheese leftover one day and decided to make a quick and easy cookie recipe. That turned out to be a tasty decision. An addition of a muffin mix gives this a boost of fruity, berry flavor, and the cream cheese keeps them soft.
Enjoy!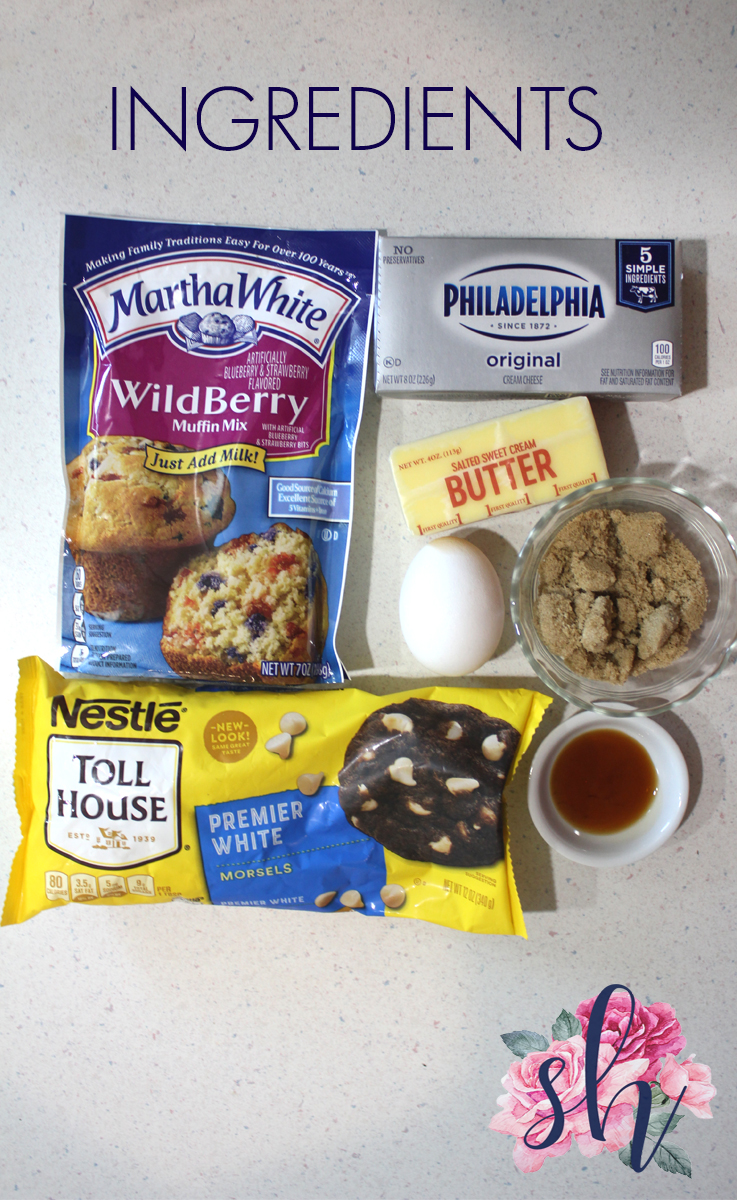 INGREDIENTS
• 1 package berry muffin mix
• 2 ounces cream cheese
• 1/4 cup butter
• 1/4 cup brown sugar
• 1 egg
• 1 teaspoon vanilla
• 1 cup white chocolate chips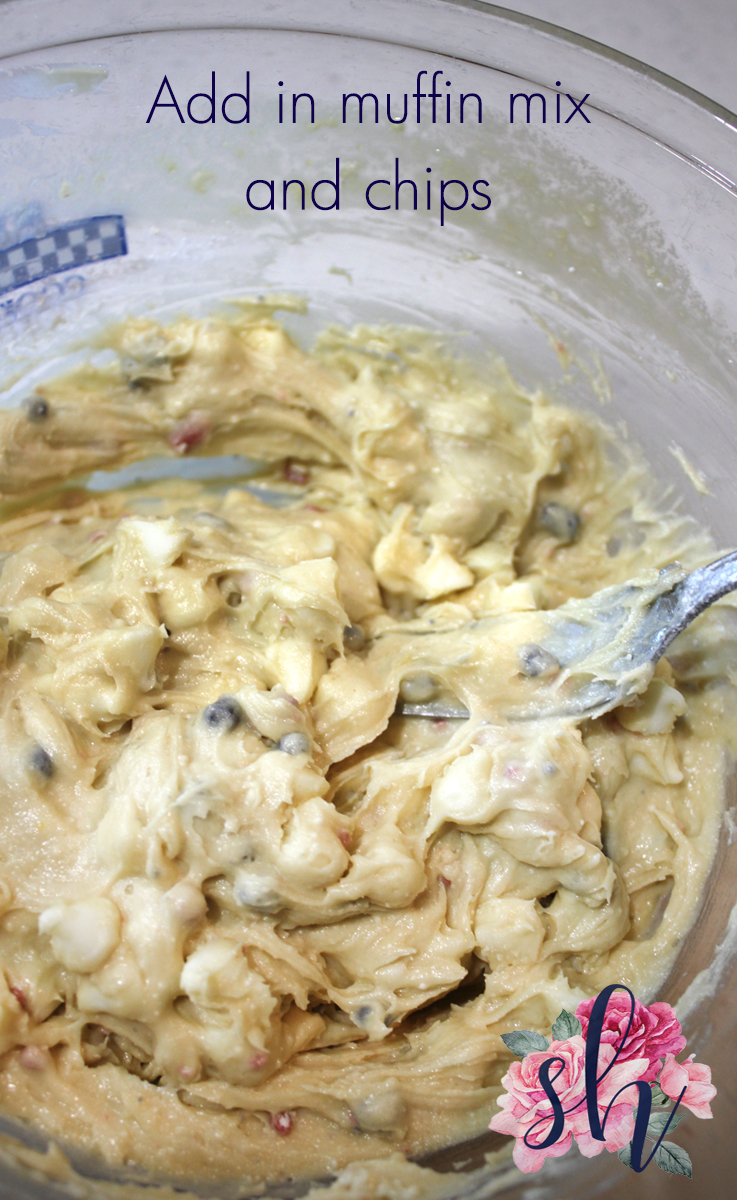 DIRECTIONS
Preheat oven to 325 degrees.
Line a baking sheet with parchment.
Mix softened butter, softened cream cheese, sugar, eggs, and vanilla. Stir in muffin mix and chips until combined. Drop by spoonsful onto the baking sheet and bake for 7-9 minutes until just starting to brown. Let cool for a minute then transfer to a wire rack to cool completely.