In Distracting the Deputy (my soon to release sweet romance), my heroine, Zadie, brings back Brazilian food to share with Knox, the hero, one evening when she's been to Boise. Zadie and Knox live in the tiny community of Summer Creek where eating eat means breakfast or lunch at the Early Bird Café, lunch or dinner at the Broken Bucket Bar & Grill, or grabbing something from the gas station or grocery store deli.
Knox has never had Brazilian food before and raves about the meal. Zadie enjoys the food, too, but she can't stop eating the tasty little Brazilian bread bites.
I'm with Zadie. I love the bread that comes with a Brazilian meal.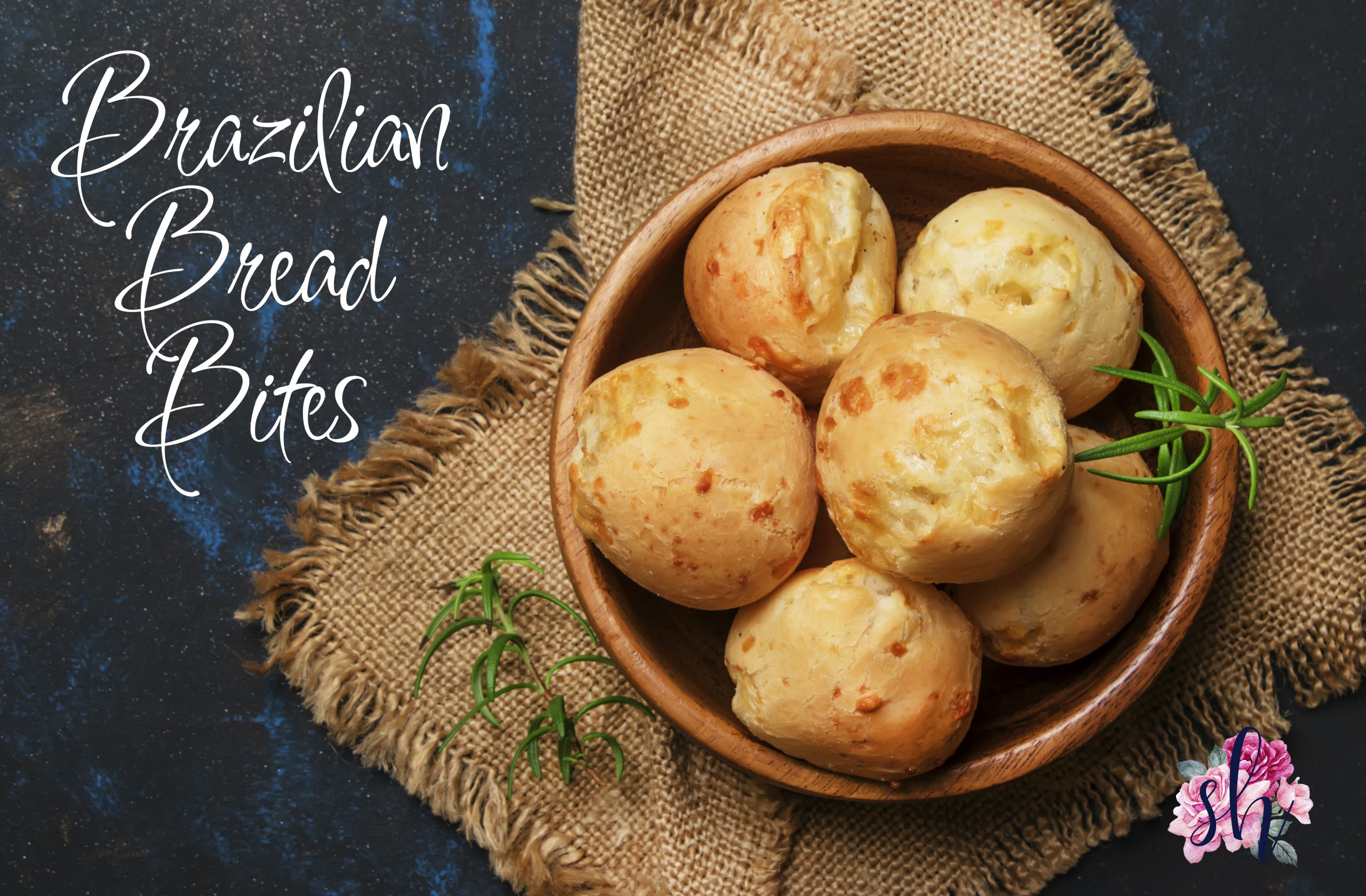 Traditionally called Pão de Queijo, Brazilian bread bites, or cheesy bread, is so, so good.
Captain Cavedweller and I first tasted Brazilian food when we were in Las Vegas several years ago on our anniversary. We wanted to go out to eat somewhere nice and the Brazilian restaurant had a lot of great reviews, so we made a reservation and gave it a try. Oh, my gracious! The food was incredible. Of course, CC was all about the unlimited meat selections, and the grilled pineapple, but I was over-the-moon for the warm little puffs of cheese bread.
You can sometimes find them in the freezer section of the grocery store, and they are good, but not quite the same as the fresh-made bites you get at a restaurant.
So here's a recipe to make them at home!
Happy baking!
Brazilian Bread Bites
INGREDIENTS:
1 cup  milk
1/2 cup vegetable oil
1 teaspoon  salt
2 cups  tapioca flour or cassava flour
2 eggs
1/2 cup Parmesan cheese, finely shredded
3/4 cup mozzarella, finely shredded
DIRECTIONS:
Preheat the oven to 350 degrees. Line a baking pan with parchment, coat with non-stick spray, and set aside.
In a large saucepan, over medium-high heat, boil the milk, oil, and salt, whisking occasionally. Remove when large bubbles begin to form. Working quickly, stir in the tapioca flour. The dough will get sticky and gummy. Mix for 2-3 minutes (use a paddle attachment if you have one for your mixer) on low and gradually increase to medium. Beat the mixture for 3 minutes, until the dough begins to become smooth. Add the grated cheeses and incorporate. Turn the mixing speed down to low and add the eggs one at a time, beat on medium for 2-3 minutes until a sticky, stretchy dough forms.
With an ice cream scoop, create balls of dough by dipping the scoop in water, scooping the batter and placing onto the prepared baking sheet. Place in the oven and bake for 25-30 minutes or until the tops and sides are lightly golden in color and the outsides are crisp. Remove from the oven and allow to cool on the sheet for a few minutes before serving.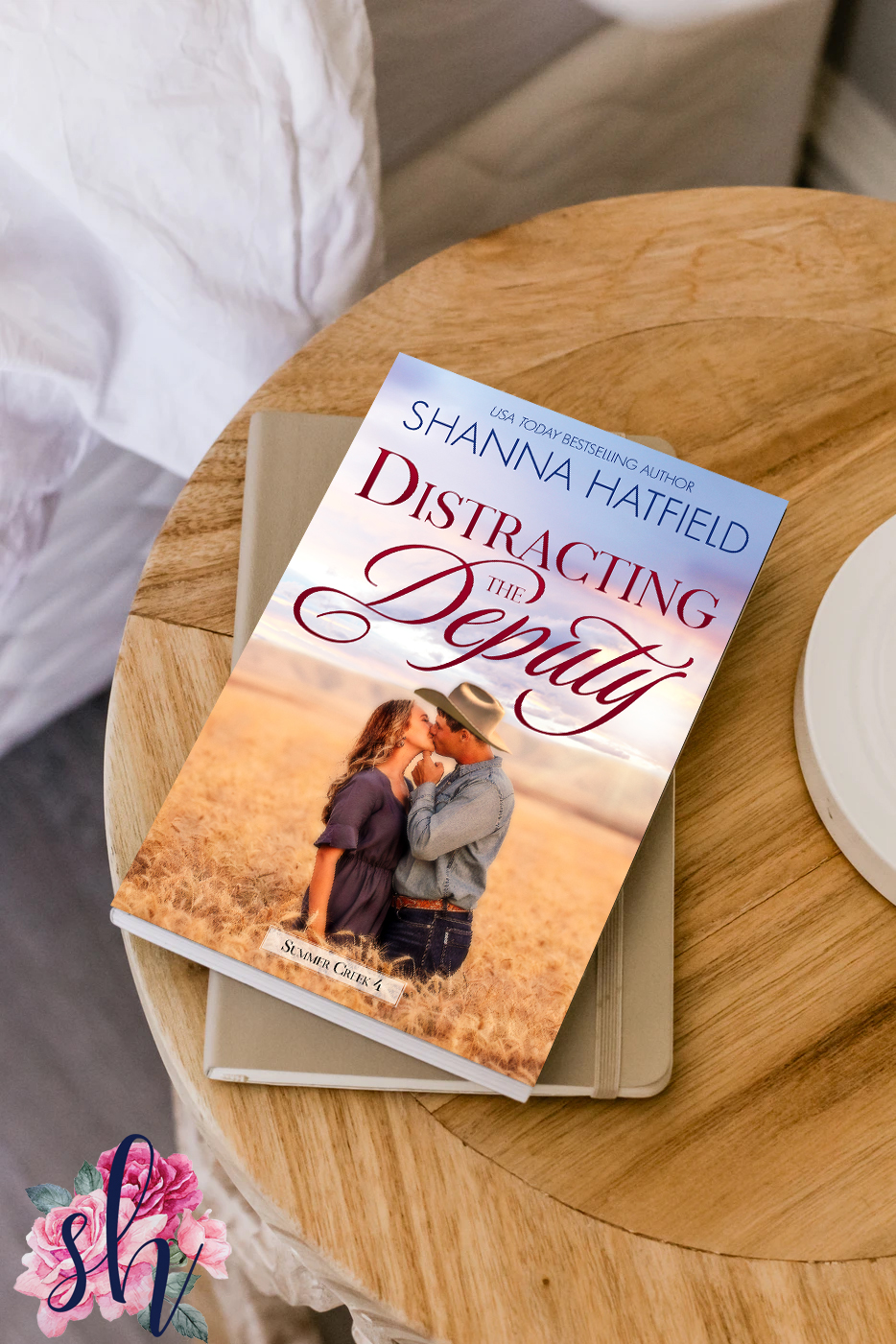 If not, order soon to get your copy at the special pre-order price of $2.99. The book is available at these retail outlets:
When you pre-order the book, copy your purchase or verification number, then go to this link: https://shannahatfield.com/distracting-the-deputy-bonus-bundle-2/
to claim your FREE Bonus Bundle that includes a short story about Knox, a recipe from Zadie, and other fun goodies!