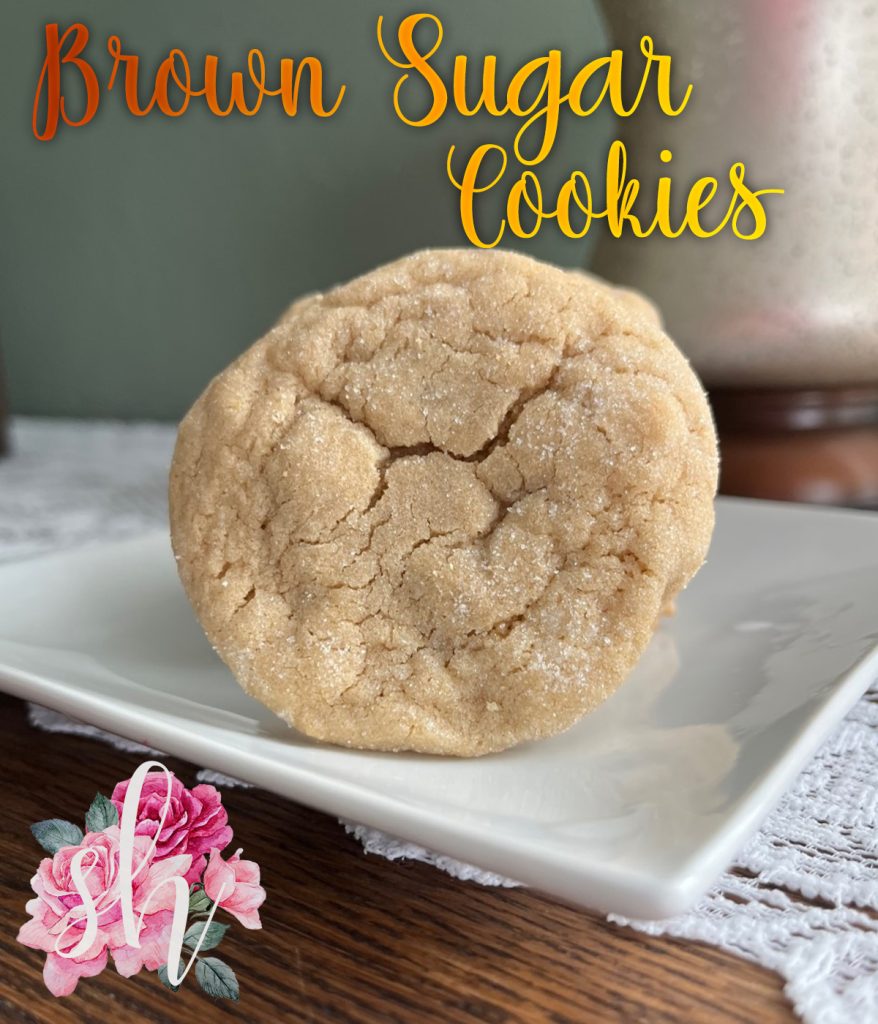 These brown sugar cookies are soft and chewy and so delicious. They make a perfect autumn (or anytime) treat!
Brown Sugar Cookies
INGREDIENTS
2 1/2 cups all-purpose flour
1 teaspoon baking soda
1 cup butter, at room temperature
1 3/4 cups brown sugar, packed
1 teaspoon molasses
2 eggs
2 teaspoons vanilla extract
1/2 cup granulated sugar, for rolling
DIRECTIONS
Preheat the oven to 350 degrees. Line baking sheets with parchment paper.
In a small mixing bowl, combine flour and baking soda. Set aside.
In a large mixing bowl, beat the butter on medium speed until creamy and smooth. Add the brown sugar and molasses and beat until light and fluffy (about 2 minutes). Add the eggs and vanilla, beating until combined, then add flour mixture, blending until combined.
Form the dough into walnut-sized balls and roll each ball in the granulated sugar, then place on a baking sheet about 2 inches apart.
Bake about 8-10 minutes until the dough is set and just barely starting to brown. Remove from oven and cool in pan a few minutes before moving to wire rack to cool.
Yield: about two dozen