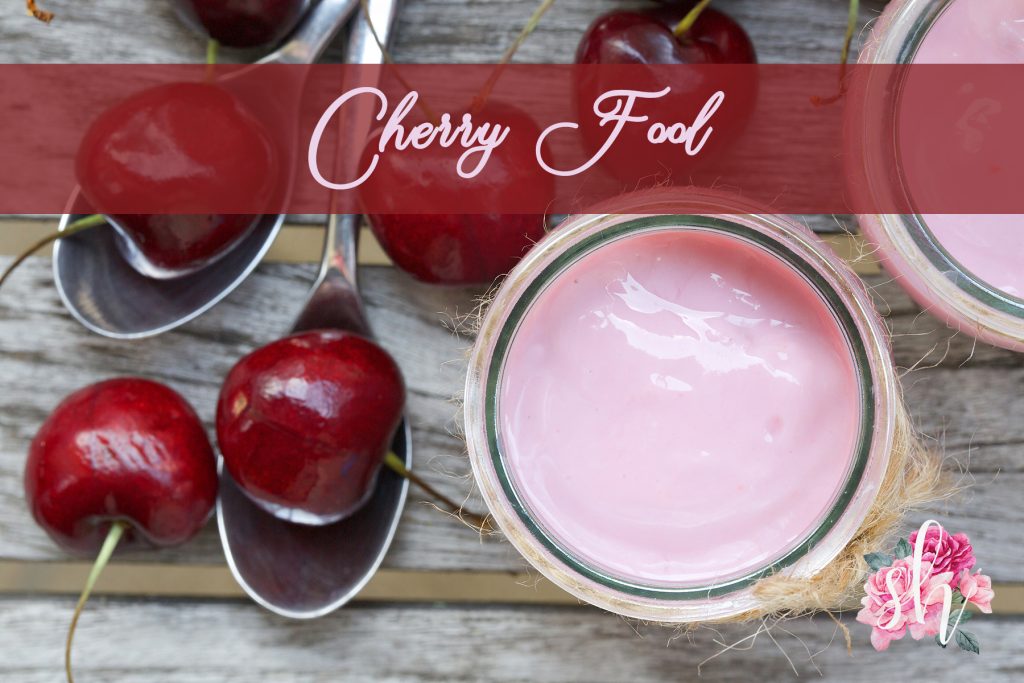 If you love sweet cherries, this recipe is for you!
Cherry Fool isn't hard to make, and a delicious way to use sweet summer cherries!
INGREDIENTS
1 envelope unflavored gelatin
1/3 cup cold water
1 cup sour cream
1/2 cup sugar
1 tablespoon lemon juice
1 teaspoon vanilla extract
2 cups coarsely chopped fresh sweet cherries, divided
1 cup heavy whipping cream
1 cup crushed amaretti cookies (about 16 cookies)
DIRECTIONS
In a small saucepan, sprinkle gelatin over cold water; let stand 1 minute. Heat and stir over low heat until gelatin dissolves. Let stand 5 minutes.
Add sour cream, sugar, lemon juice, vanilla extract, 1 cup cherries and gelatin mixture together in a blender. Cover and process until pureed. Pour into a large bowl.
In a small bowl, whip cream until soft peaks form. Remove 1/2 cup whipped cream and set aside for topping. Gently fold remaining whipped cream into cherry mixture. Stir in crushed cookies and remaining chopped cherries. Divide mixture among 8 dessert dishes or pudding cups. Refrigerate at least 2 hours or overnight.
When ready to serve, add a dollop of whipping cream. If desired, accent with a sprig or mint, a fresh cherry, or a cookie.