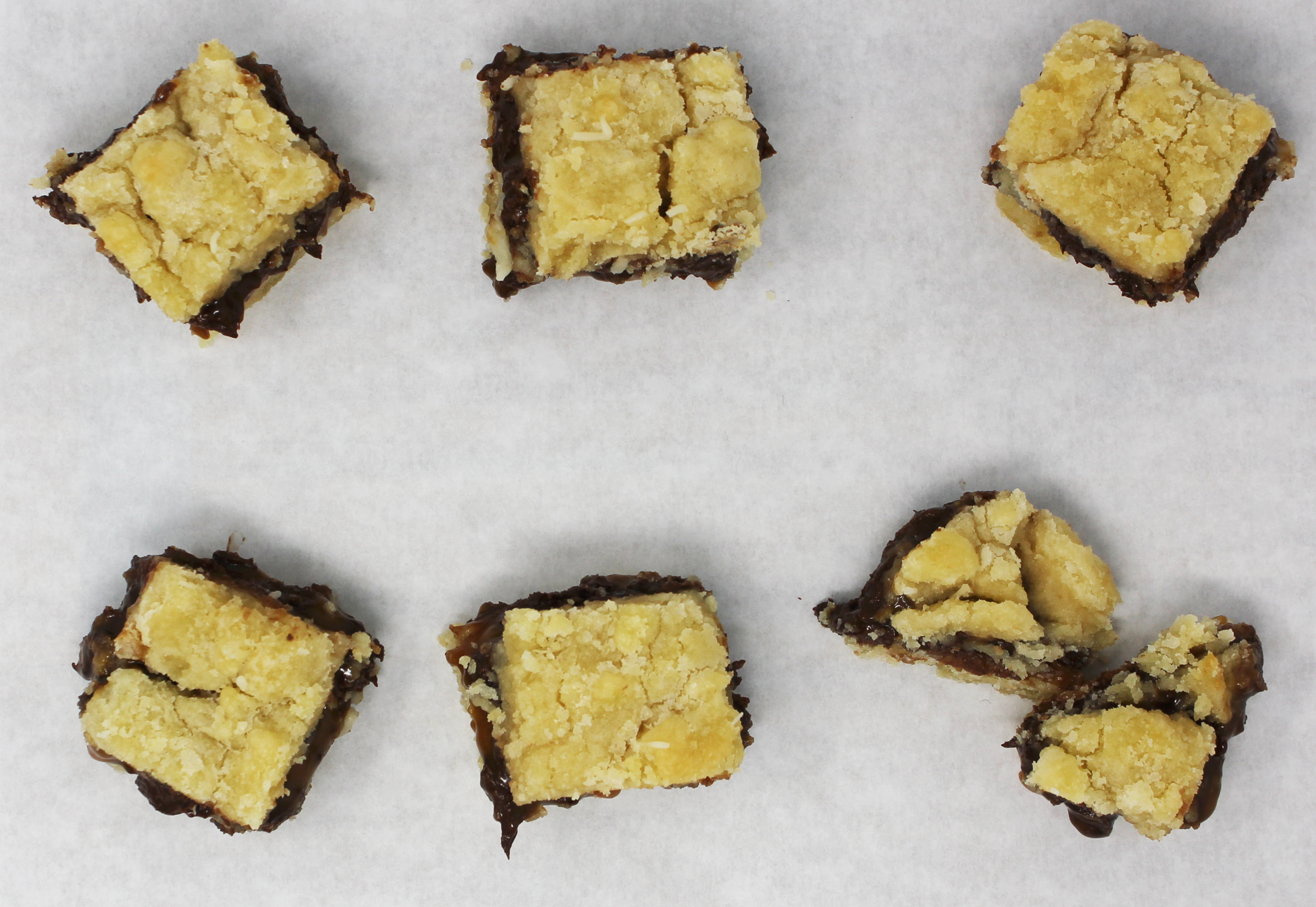 The other day Captain Cavedweller asked me to make cookies for a friend. Happy to dive into a little baking, I looked through the supplies I had on hand and decided to use some baking caramel pieces. Yum. To me autumn is all about apples, cinnamon, spices, and pumpkin – but also caramel!
These bars are gooey and awesome warm, but taste even better when they've cooled completely. They kind of remind me of a Twix bar.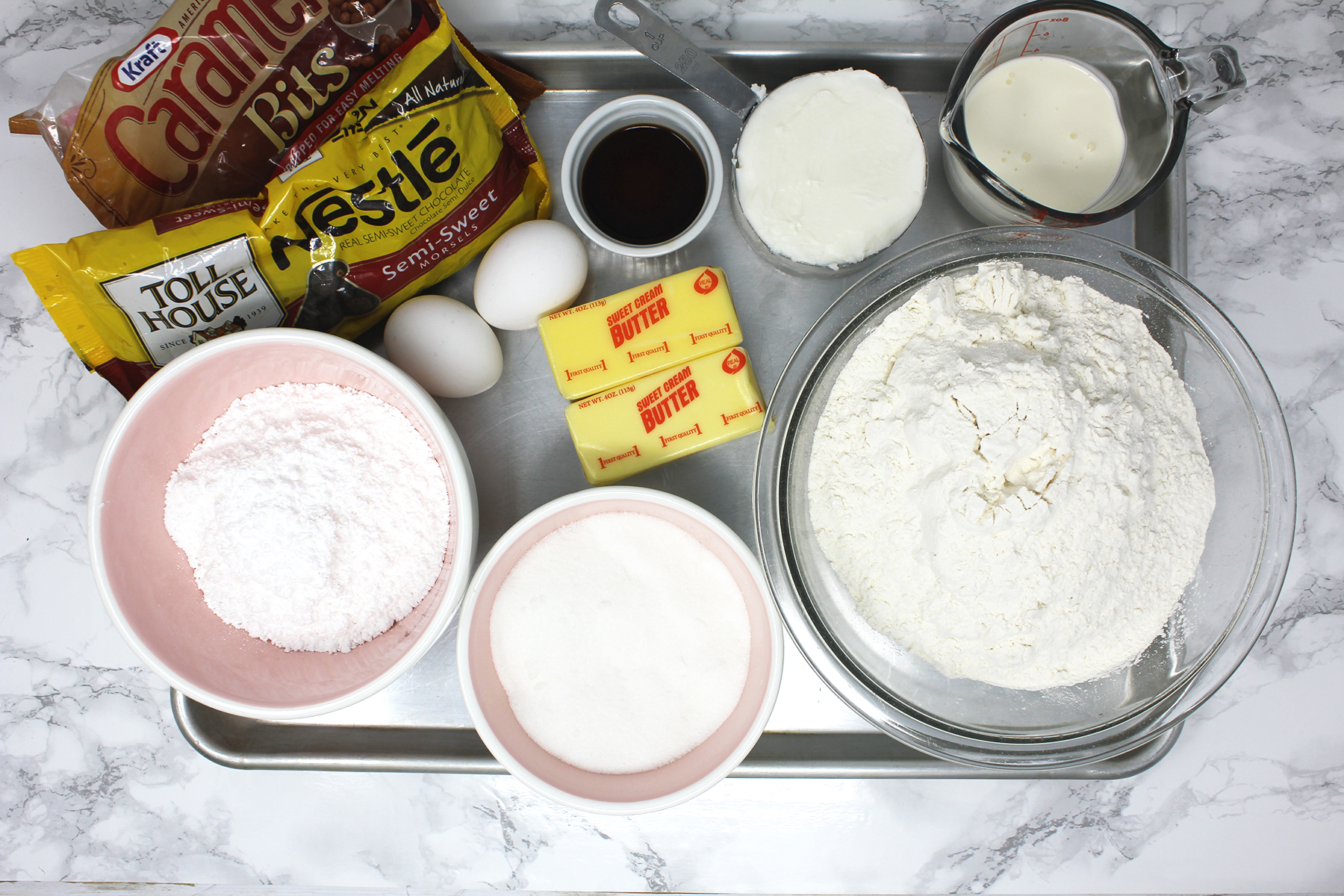 The ingredients are mostly pantry staples (except for the caramel bits).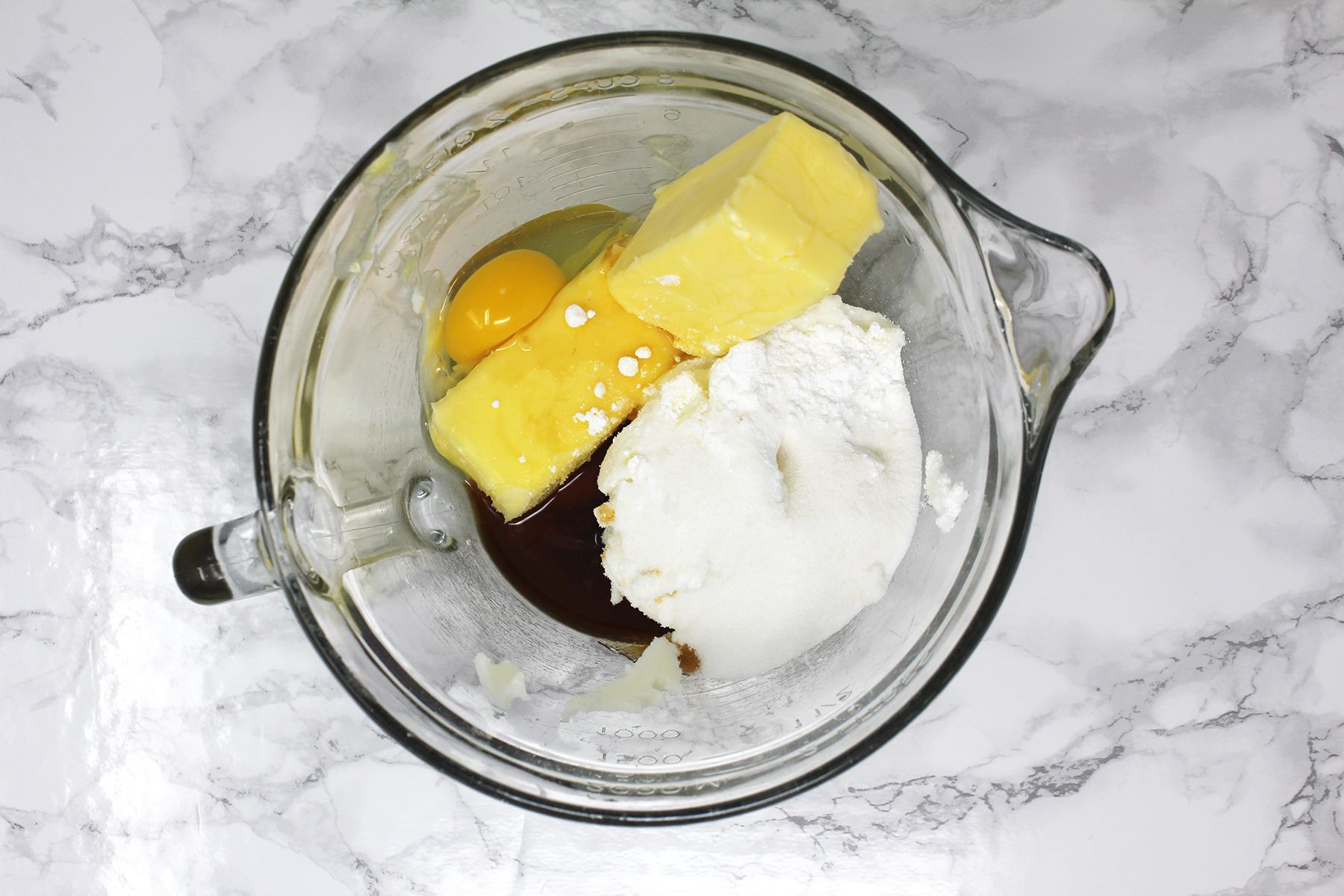 Mix butter, sugars, eggs, and extract then slowly work in flour.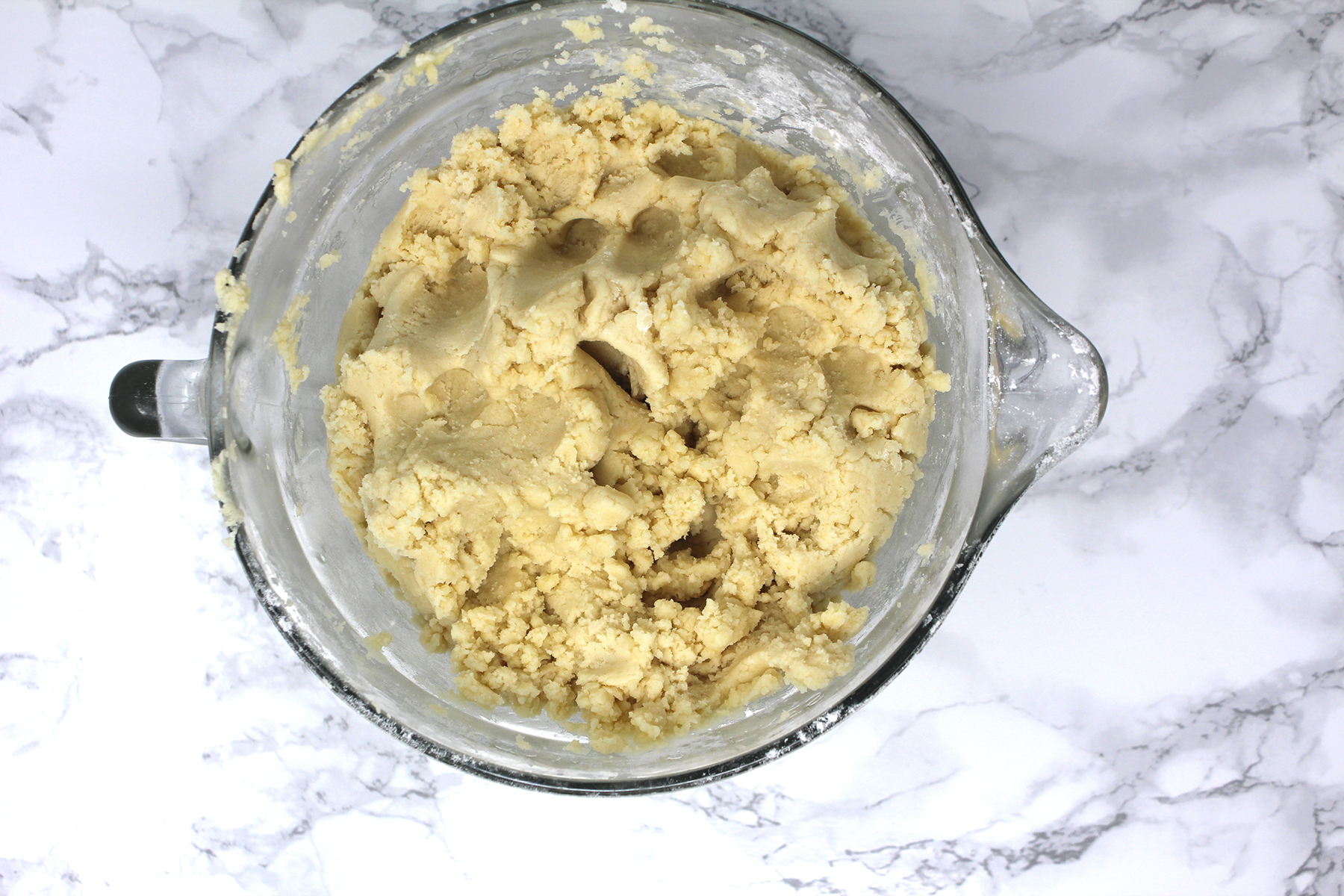 Divide the dough in half.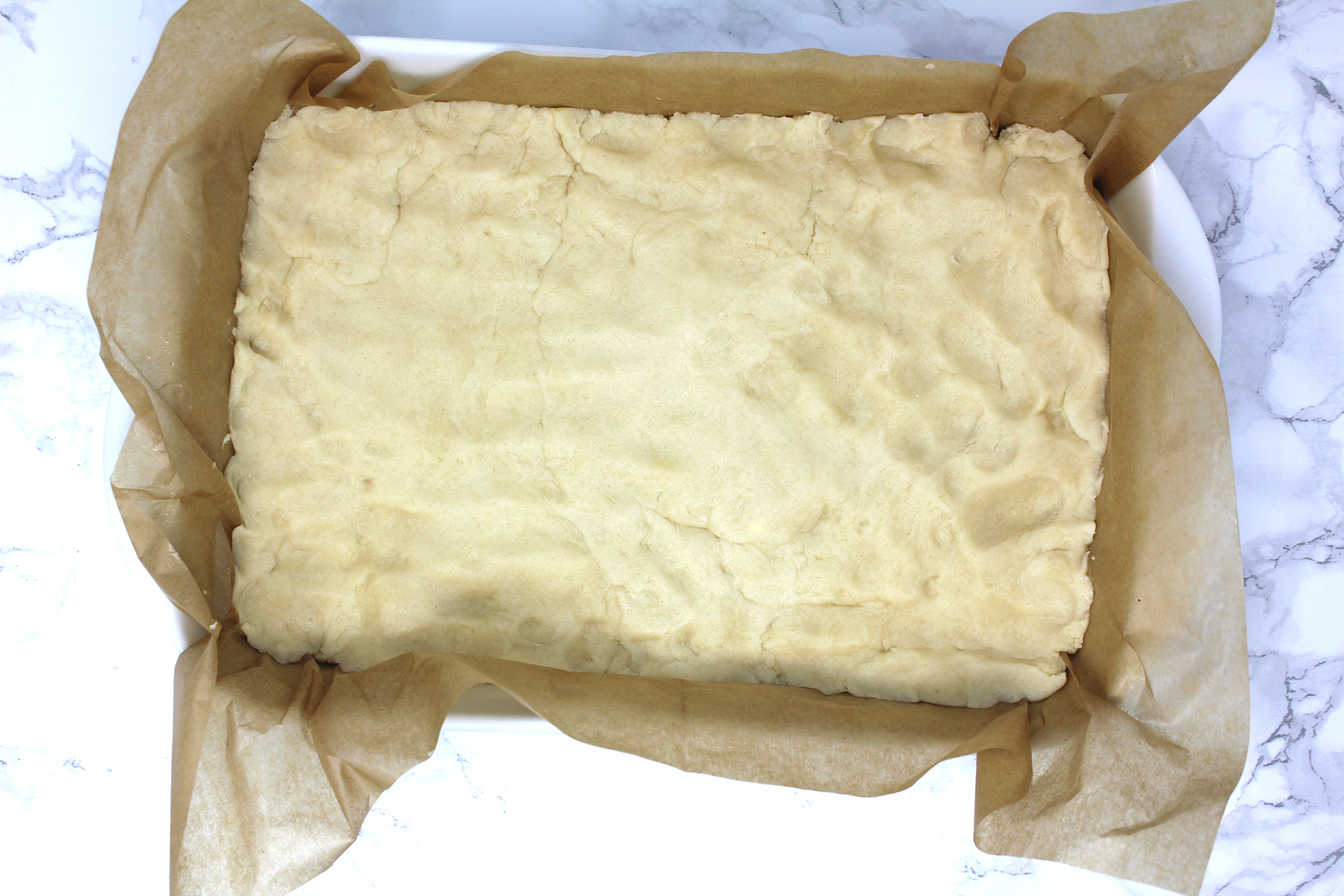 And press half into the baking pan. Bake until set then cool.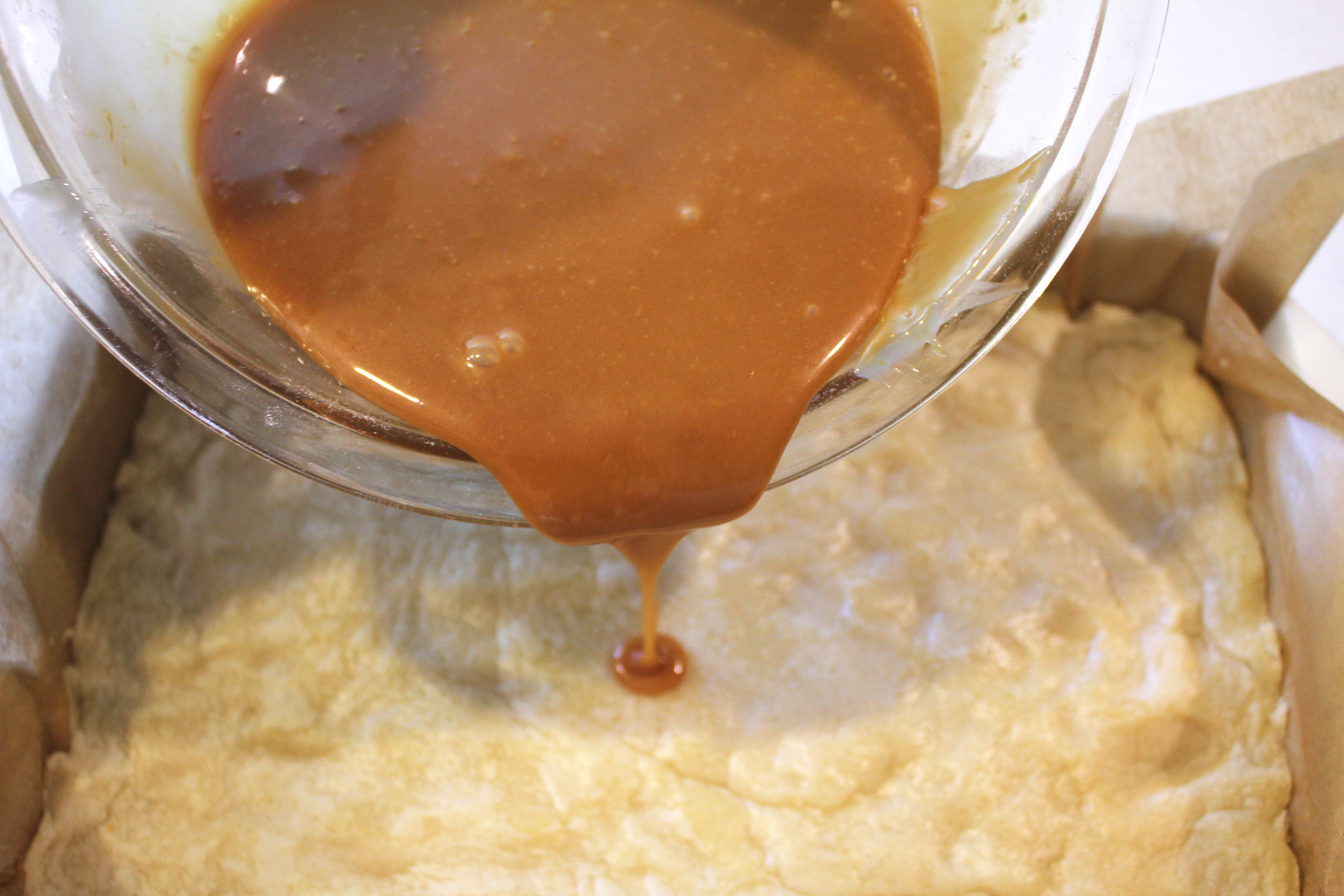 Melt caramels with cream then pour over cooled crust.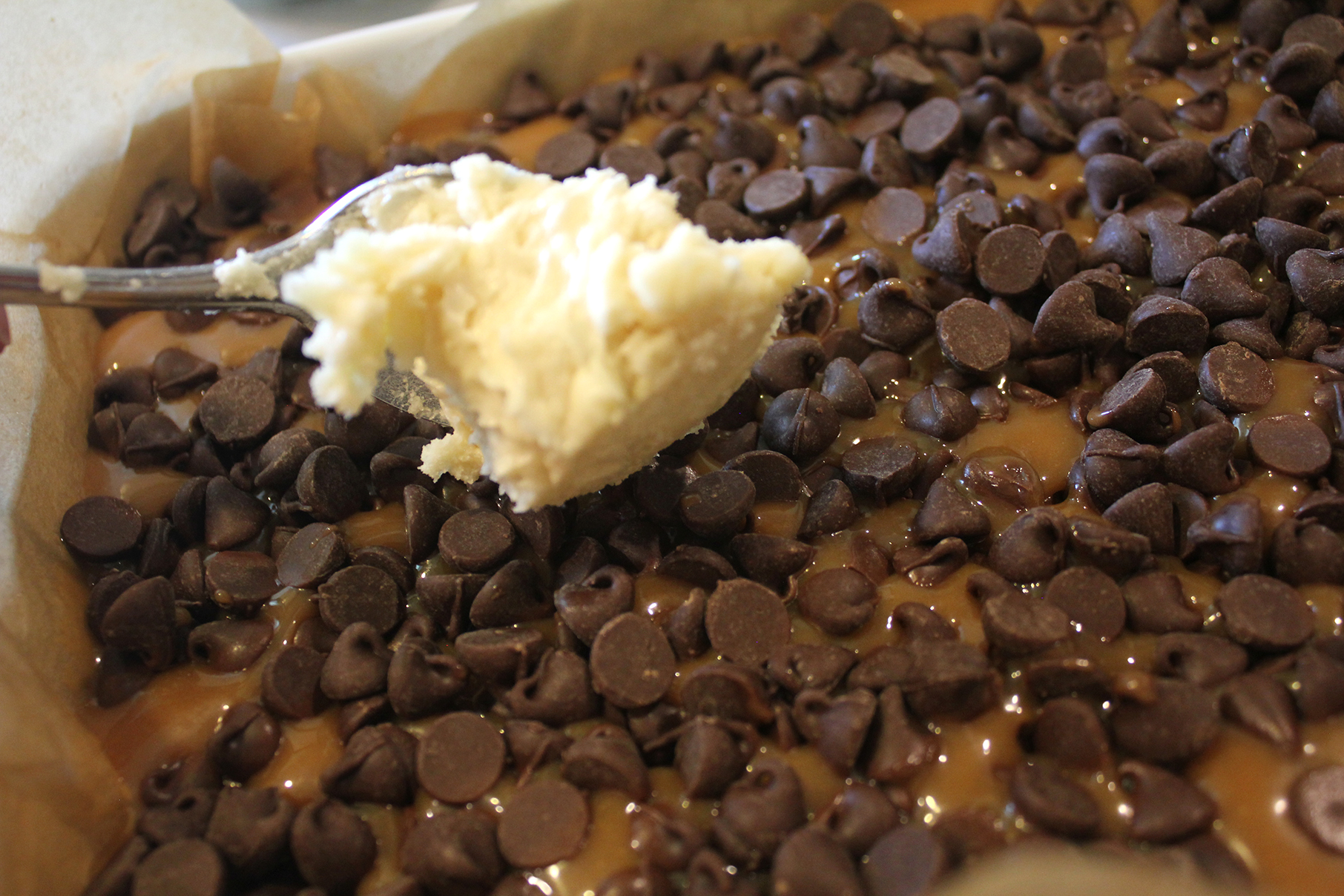 Sprinkled with chips then top with remaining dough.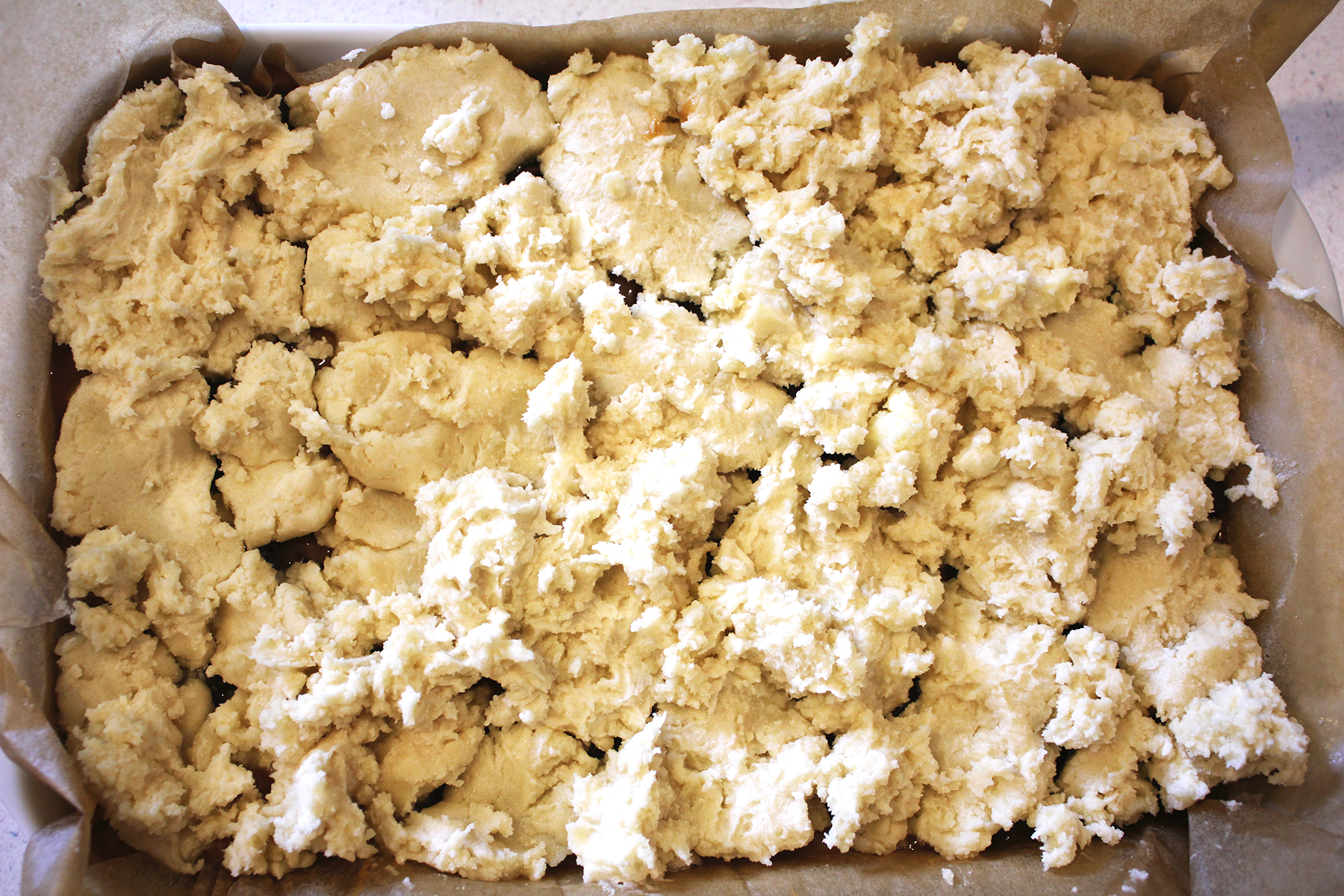 Bake approximately 35-40 minutes.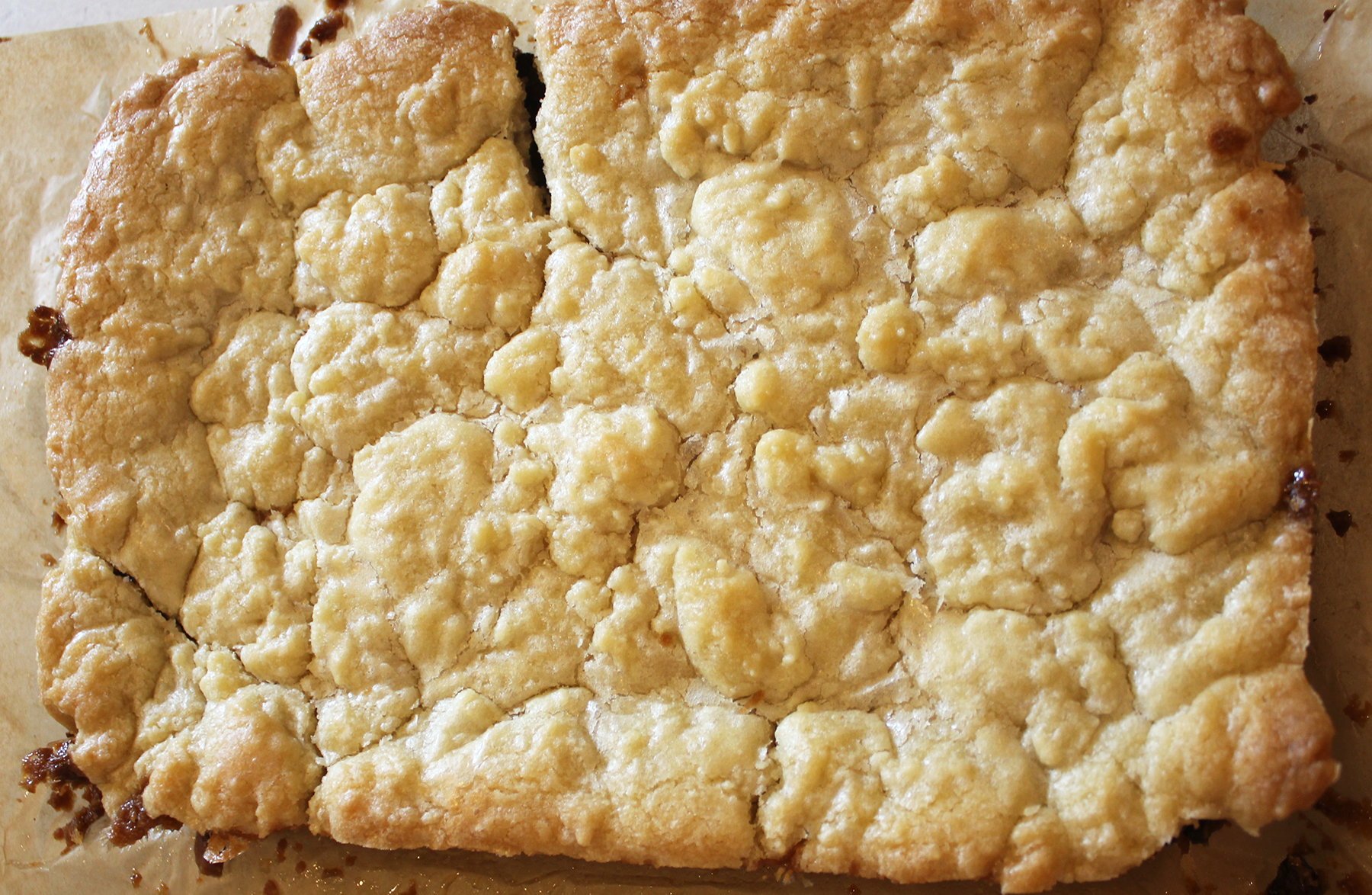 Remove from oven and cool completely. Cut into bars.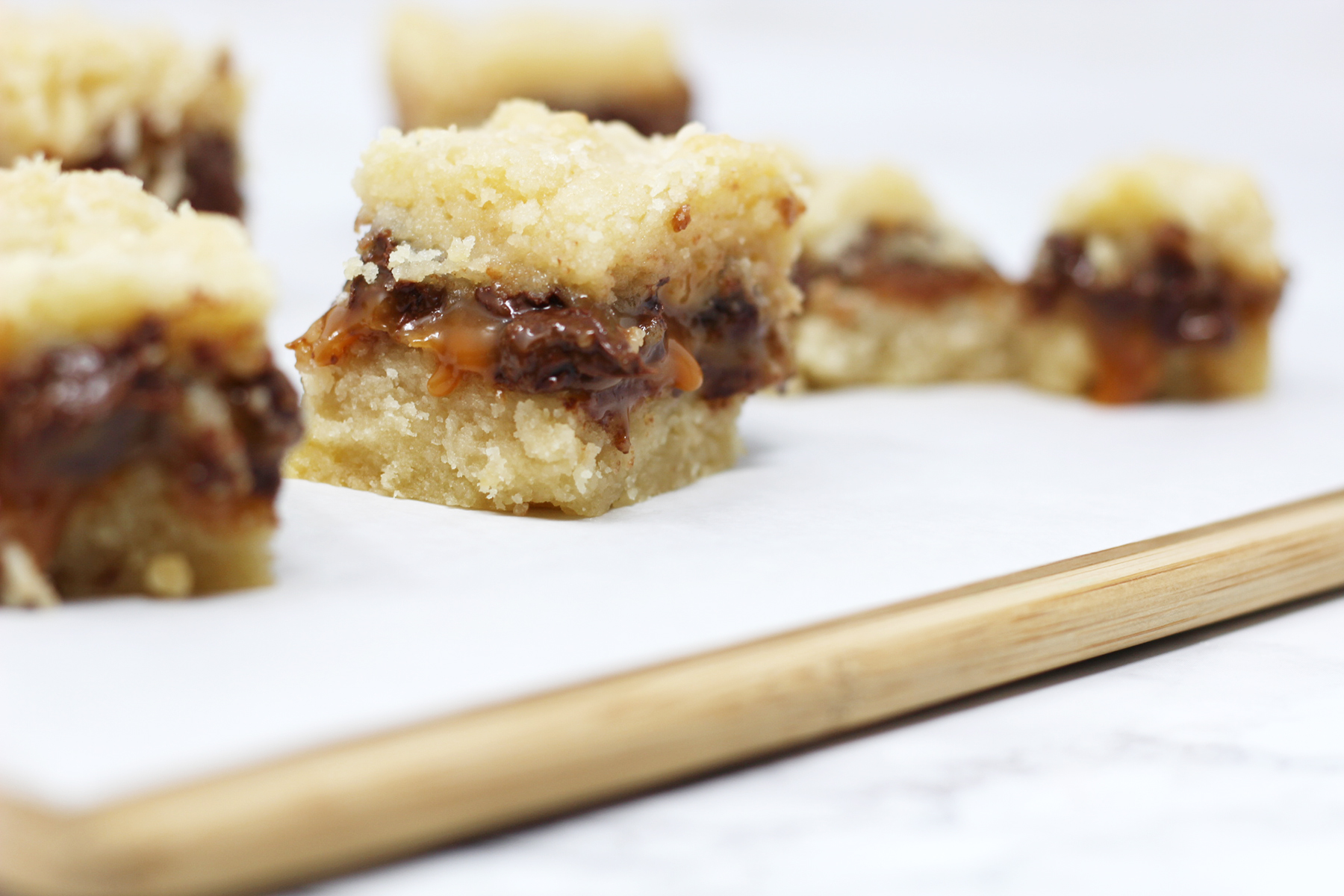 And enjoy every caramel, chocolaty bite!
Chocolate Caramel Bars
INGREDIENTS:
1 cup butter, softened
1 cup shortening
1 cup granulated sugar
11/2 cups powdered sugar
2 eggs
3 teaspoons vanilla extract
4 cups flour
12 ounce bag of semi sweet chocolate chips
14 ounce bag of caramel bits
1/4 cup heavy cream
DIRECTIONS:
Preheat oven to 325 degrees.
Prepare a 9×13 baking dish by lining it with parchment paper and spraying it with non-stick spray.
In a large bowl, combine the butter, powdered sugar, granulated sugar, eggs, and vanilla. Mix together until  well  combined.
Add in the flour, a little at a time, mixing well.
Divide dough in half. Press part of it into the baking dish. Bake for about 25 minutes, until dough is set. Remove from oven and cool.
While base crust is cooling, pour the caramels and heavy cream into a pan and stir together on the stove top until melted (this can also be done in the microwave if you heat in 30-second increments). Pour caramel over the cookie base. Sprinkle with chocolate chips. Drop spoonfuls of dough over the chips.
Bake for 35-40 minutes, until the top is golden brown.
Cool completely then cut into bars. (Or cut while warm and be amazed at the gooey deliciousness!)