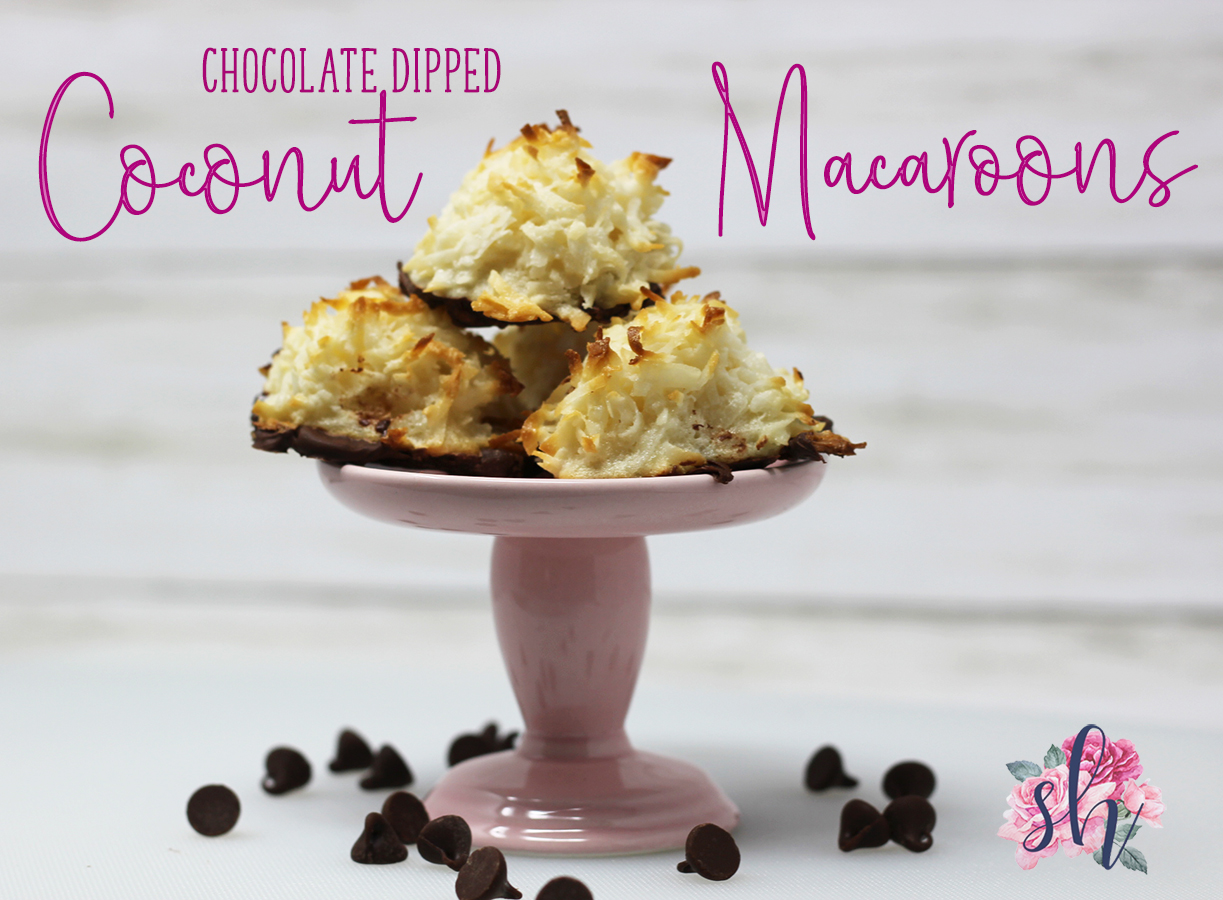 If you enjoyed coconut and chocolate as much as I do, you will love these moist, delicious, easy-to-make coconut macaroons!
Chocolate Dipped Coconut Macaroons
INGREDIENTS
1 14-ounce bag sweetened coconut flakes
1 14-ounce can sweetened condensed milk
2 tablespoons butter, melted
1 teaspoon vanilla extract
2 large egg whites
1/4 teaspoon salt
12 ounces semisweet chocolate chips or wafers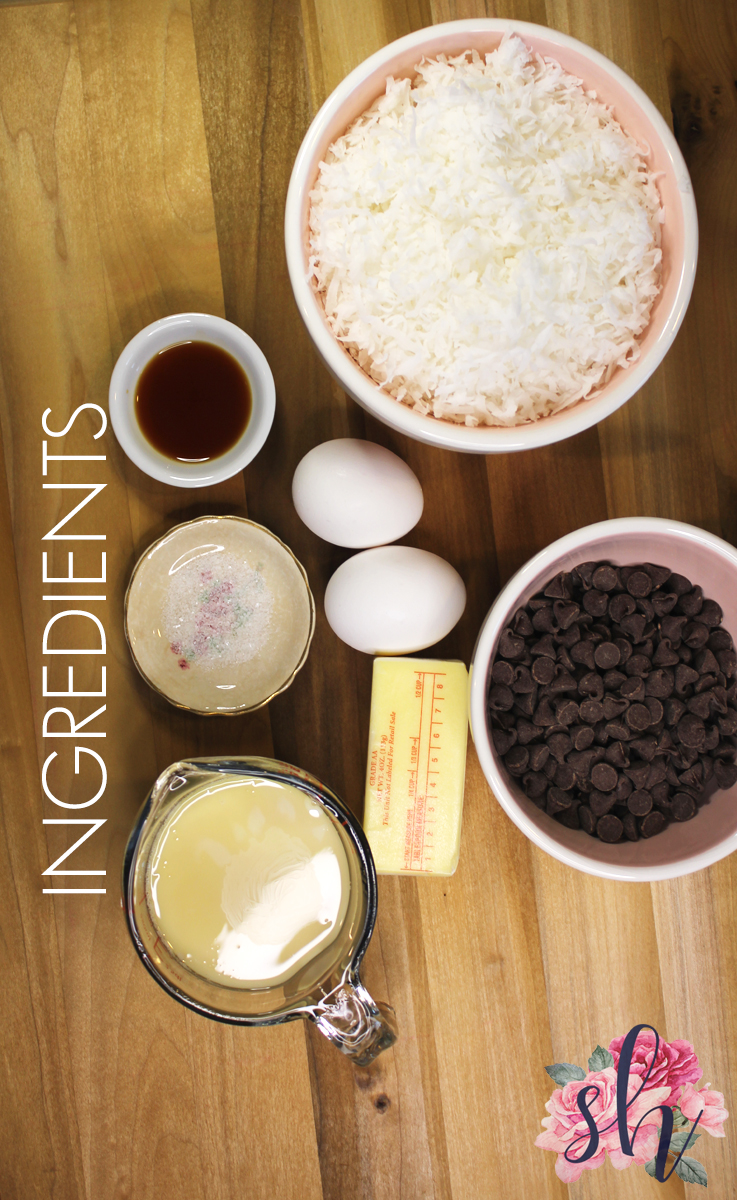 DIRECTIONS
Preheat oven to 325 degrees. Line two baking sheets with parchment paper.
In a mixing bowl, stir together coconut, 3/4 cup of the sweetened condensed milk, butter, and vanilla.
In a large bowl, beat egg whites and salt until stiff peaks form.
Gently fold coconut mixture into the egg whites.
Use a scoop to gather walnut-sized mounds of the mixture and place two-inches apart on the baking sheet. Bake for 18-20 minutes, until just starting to brown. Remove from oven and let set for a minute before transferring to cooling rack.
In a microwave safe bowl, mix chocolate with 1/4 cup sweetened condensed milk. Heat in 30-second increments until melted, stirring each time you check it.
Dip bottom of cookies into the chocolate. Set on parchment paper to set up, then enjoy!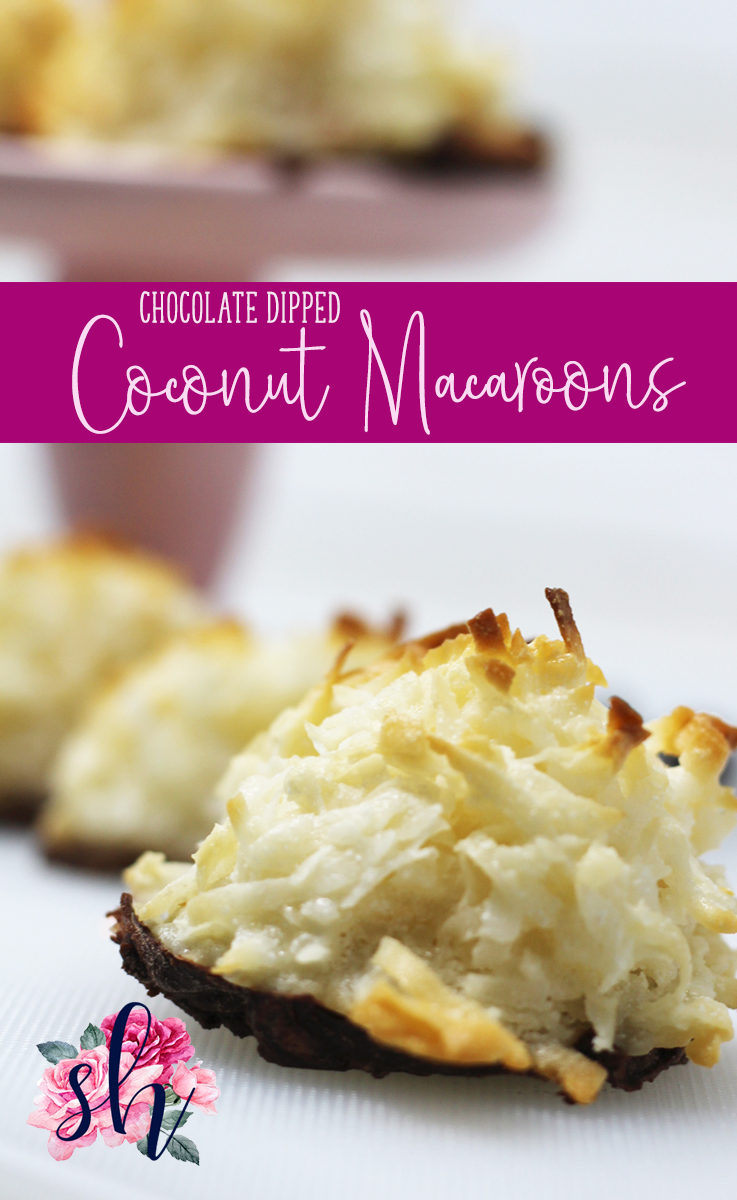 See step by step directions on Pinterest!