If you're looking for a delicious, easy dessert to serve for St. Patrick's Day (or anytime you want something minty!), try this luscious mint lush recipe!
Your taste buds will thank you!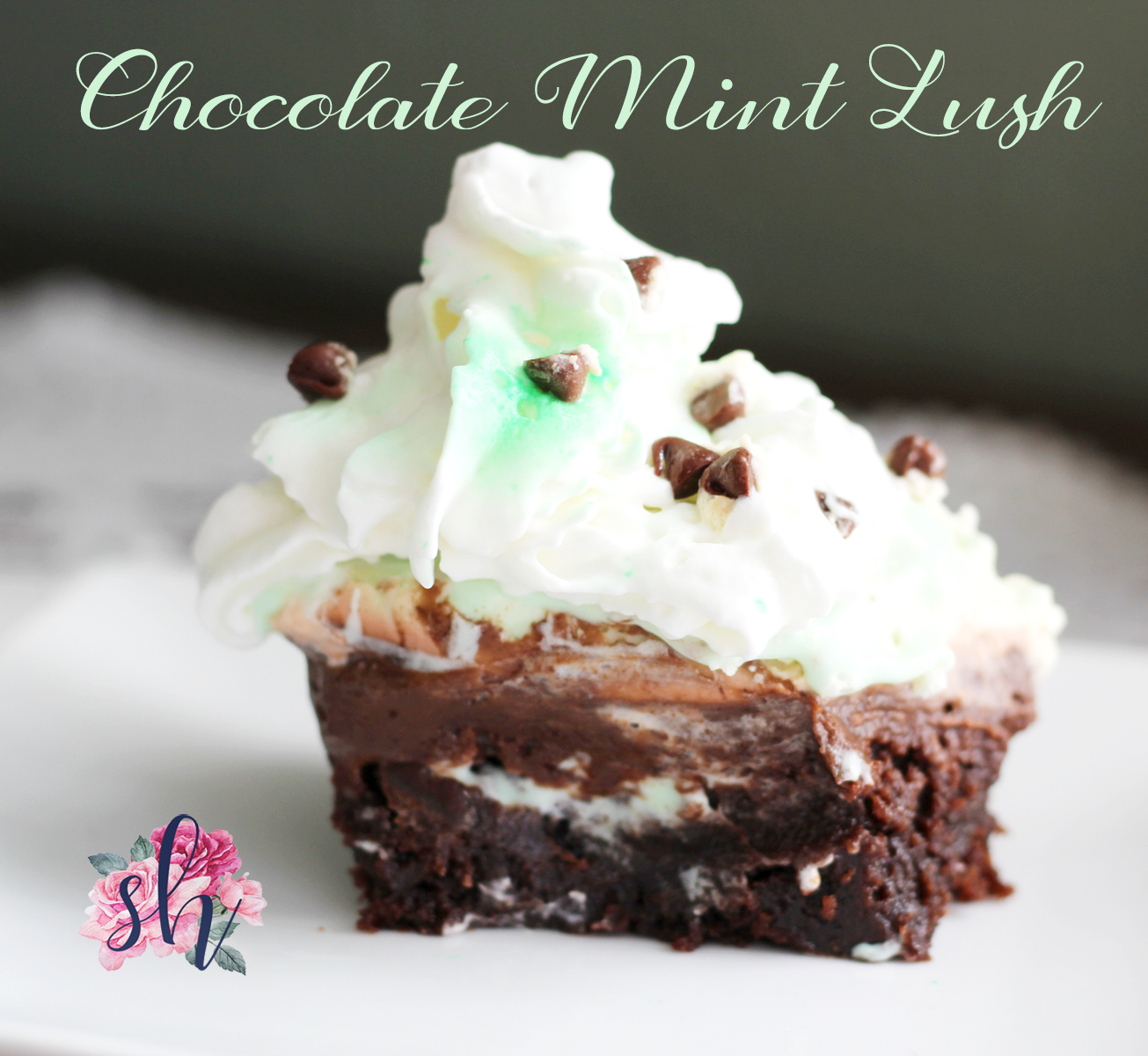 It might sound a little decadent, but fudgy brownies are topped with smooth chocolate pudding, a minty layer of cream cheese, and finished with whipped cream and a sprinkling of mini chocolate chips.
Yum and yum!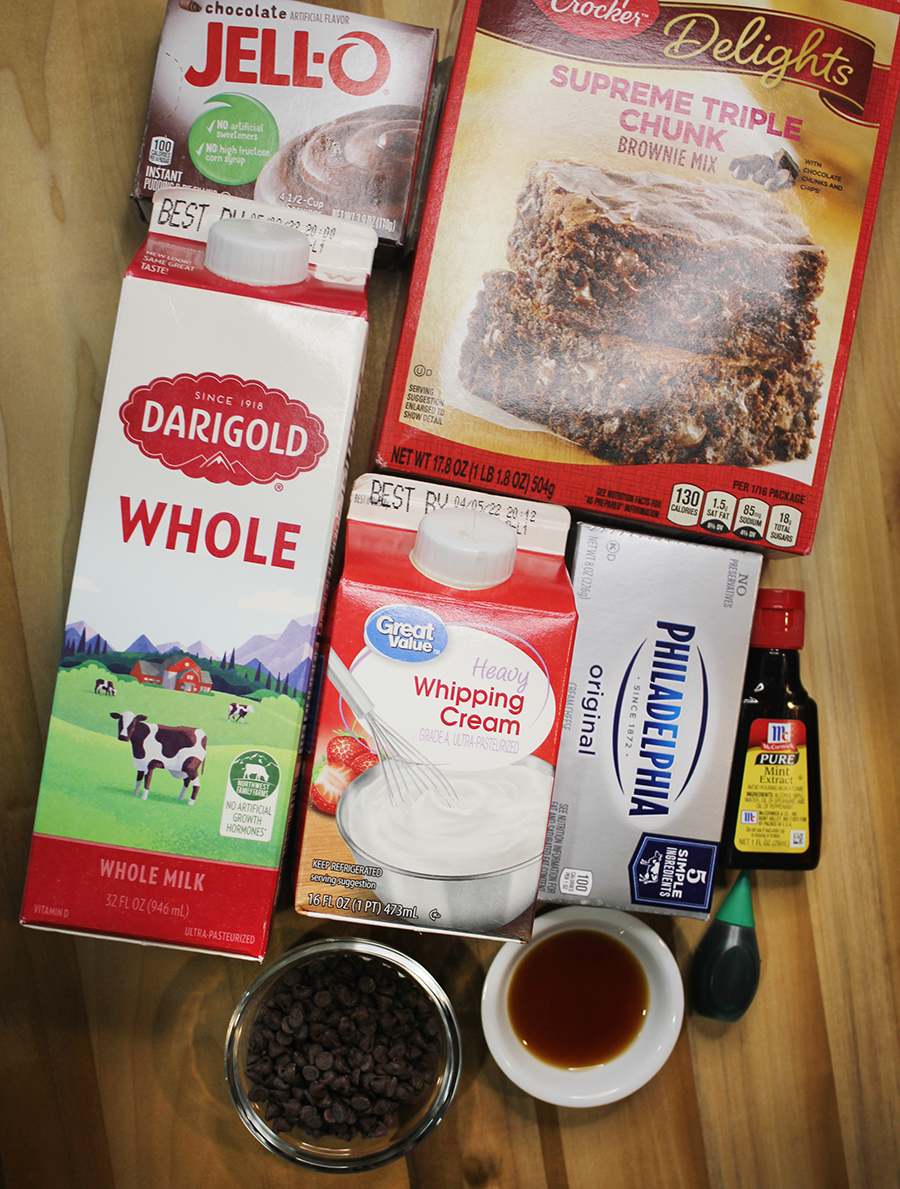 INGREDIENTS:
1 pan of brownies
1 small box instant chocolate pudding
milk
whipping cream
1 8-ounce package cream cheese, softened
2 teaspoons mint flavoring
green food coloring
1 teaspoon vanilla
1/2-1 cup powdered sugar
mini chocolate chips
DIRECTIONS:
Bake brownies in an 8×8 square or round baking pan according to package directions. Cool completely.
While brownies are cooling, in a small mixing bowl, whisk pudding mix with 1 3/4 cups of milk. Chill.
Whip heavy cream, adding vanilla and powdered sugar (sweeten to taste) until thick. Chill.
When brownies are cool, top with pudding.
Mix softened cream cheese with mint flavoring and powdered sugar (sweeten to taste). You can spread this over the pudding layer as is, or to make it easier to spread, mix with a cup of the whipped cream.
Top minty layer with whipped cream.
Sprinkle with mini chocolate chips (or Andes mints). Chill at least four hours or overnight.
Serve with a garnish of fresh mint if desired.