Each Saturday this month, I'll be sharing about a special holiday tradition at our house.
This week, I'm all about holiday baking.
Not only is it a tradition for me to bake goodies to giveaway, but it's also one I carry on from my mom and grandmas.
I remember my grandma (mom's mom) making the best fudge using Hershey's chocolate bars. One year, not long after Captain Cavedweller and I married, she gave us one of her antique candy dishes full of the treat.
My mom was such a great cook. She made all kinds of delicious goodies during the holidays, but the candies she created—peanut brittle, divinity, fudge, and coconut bites— were fantastic. Once I got big enough to help in the kitchen, I took over baking the Christmas cookies.
I spent a few years developing my own sugar cookie recipe when I was in high school. It took a lot of taste-testing to get it just right (see below).
Now, when I'm baking for the holidays, it reminds me of fun times spent in the kitchen with my mom. I hope I pour as much love into the goodies I create as she did in hers.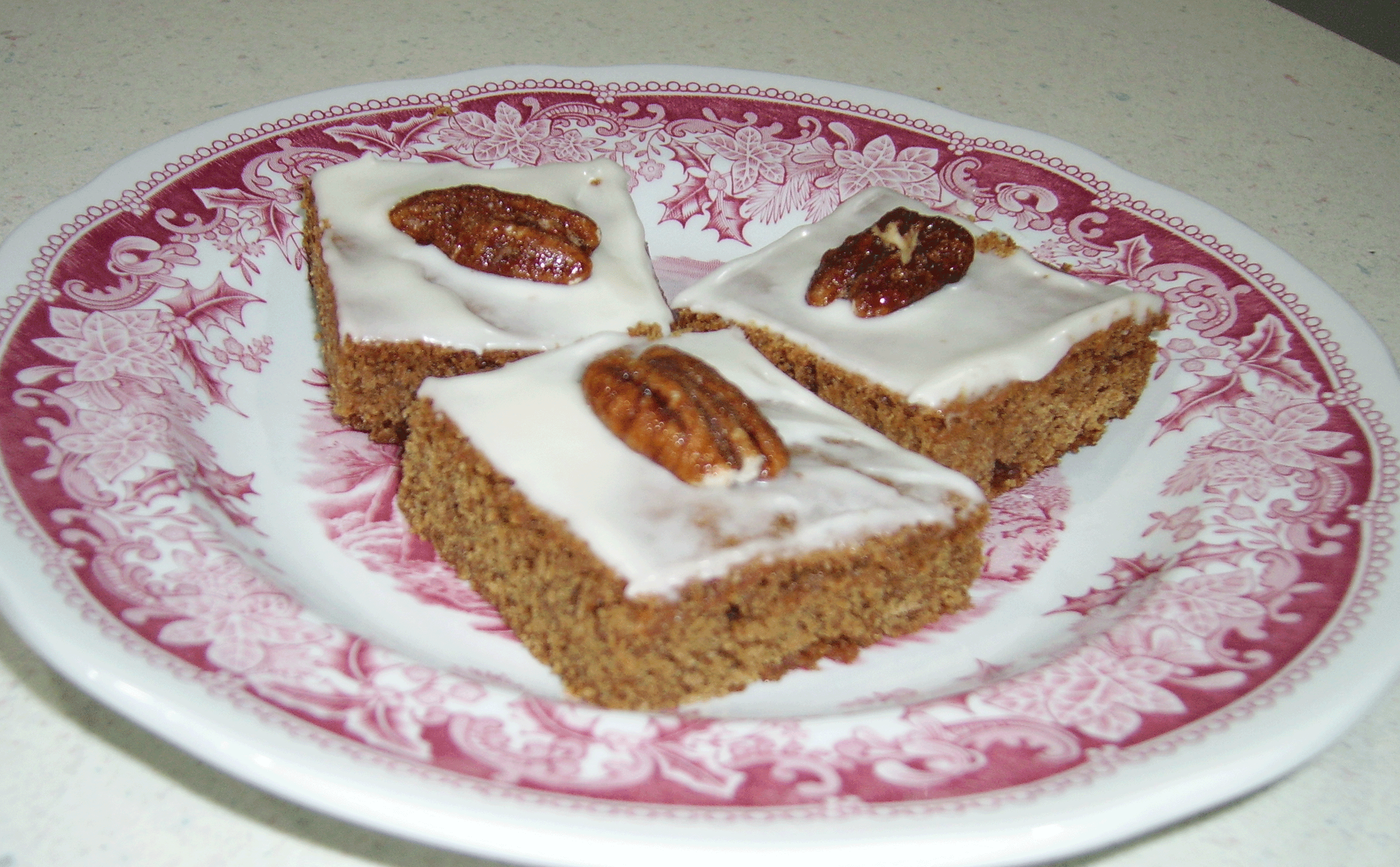 Gingerbread Bars – so soft, flavorful, and delicious!
Sugar Cookies – this recipe has a few unusual ingredients, but it's the one I make every year and have since I was 17!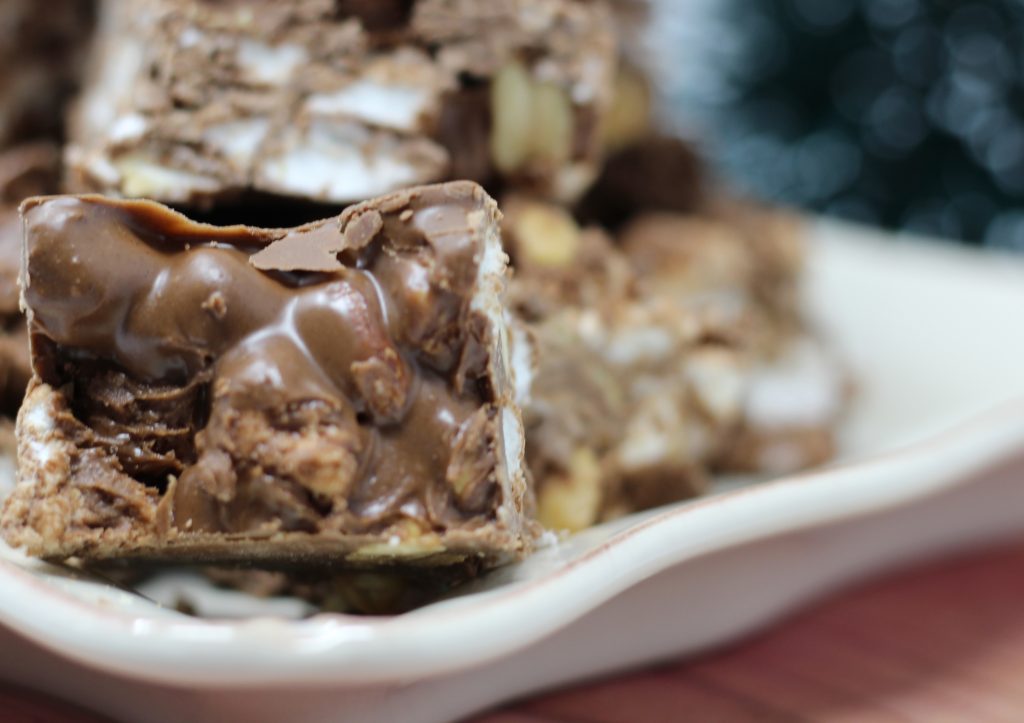 Nut Goodie Bars – a staple in my arsenal of holiday treats. This recipe came to me from my beloved Aunt Robbie. Everyone (except Captain Cavedweller) loves it. They are so easy to make, and so yummy!
Eggnog Snickerdoodles have also joined my must-make list. The soft chewiness of the cookie and the nutmeg – are amazing!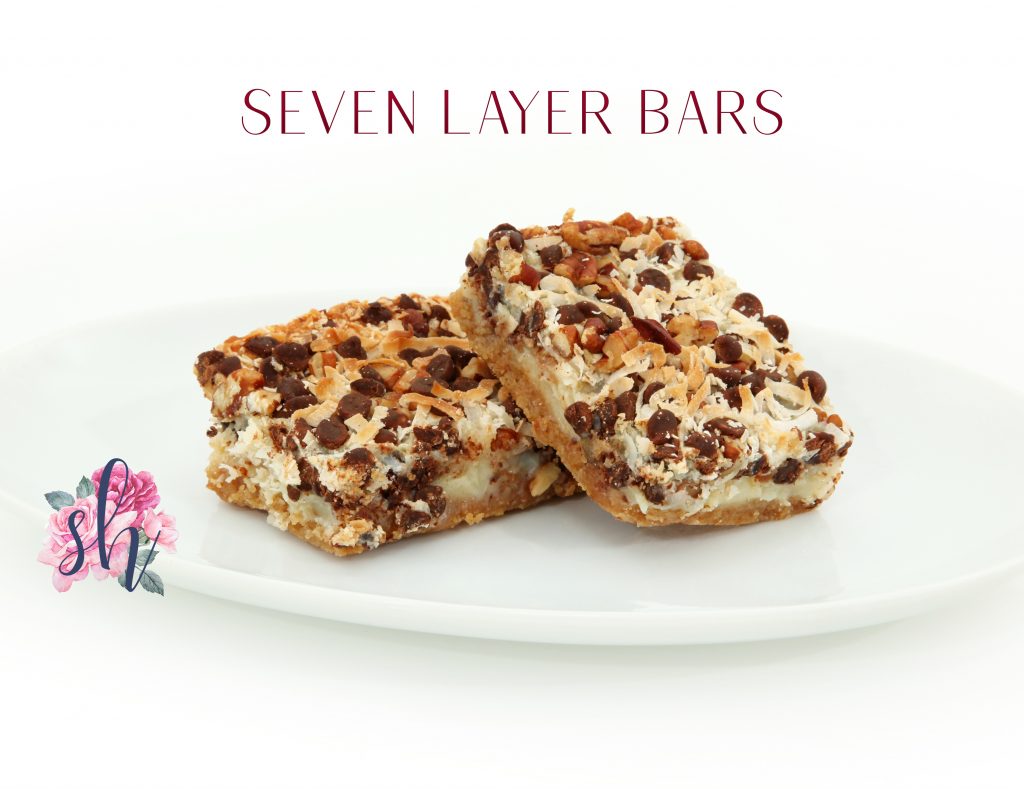 This bar "cookie" (it's candy, but let's call it a cookie) is loaded with delicious ingredients. My niece makes them best, but here is the recipe!
Seven-Layer Bars
1/4 cup plus 1 tbsp. butter
1 1/4 cup graham cracker crumbs
1 cup coconut
1 cup chocolate chips
1 cup butterscotch chips
1 cup chopped pecans
15-ounce can sweetened condensed milk
Preheat oven to 325 degrees.
Put butter in a 9 x 9 or a 11 x 7 inch baking pan. Put into oven and let melt. When it is melted pull out and top with ingredients in the following order: graham crackers, coconut, chocolate chips, butterscotch chips, pecans, sweetened condensed milk.
DO NOT STIR! REPEAT – DO NOT STIR!
Just layer the ingredients and then place in the oven for about 30-40 minutes until bubbling and brown.
The smell will be heavenly when you pull them from the oven.
Cut into small squares because these babies are rich. Serve alone or with ice cream and caramel sauce.
~*~
What about you? What are your holiday baking go-to recipes?