One of my favorite parts of the process of developing a new story idea is visualizing the characters.
How tall or short are they?  Hair color? Eye color? Distinctive characteristics? Is he lean or brawny? So many things to consider.
When I began to think about Distracting the Deputy, I knew, just from what I'd shared about Knox Strickland in the previous stories, he was going to be big and tall.
So I started searching for pictures of someone who made me think "Oh, there's Knox!"
As for Zadie, I wanted her to have a specific look. She's a capable woman. A strong woman. One with a great and sometimes zany sense of humor. But she also has a soft, tender side.
The moment I saw this photo of Christian McCaffrey, I knew I'd found my inspiration for Knox. He is running back for the Carolina Panthers, which worked in well with Knox having once entertained dreams of playing pro-football.
I could easily see Knox with this smile, laughing at something crazy Zadie said.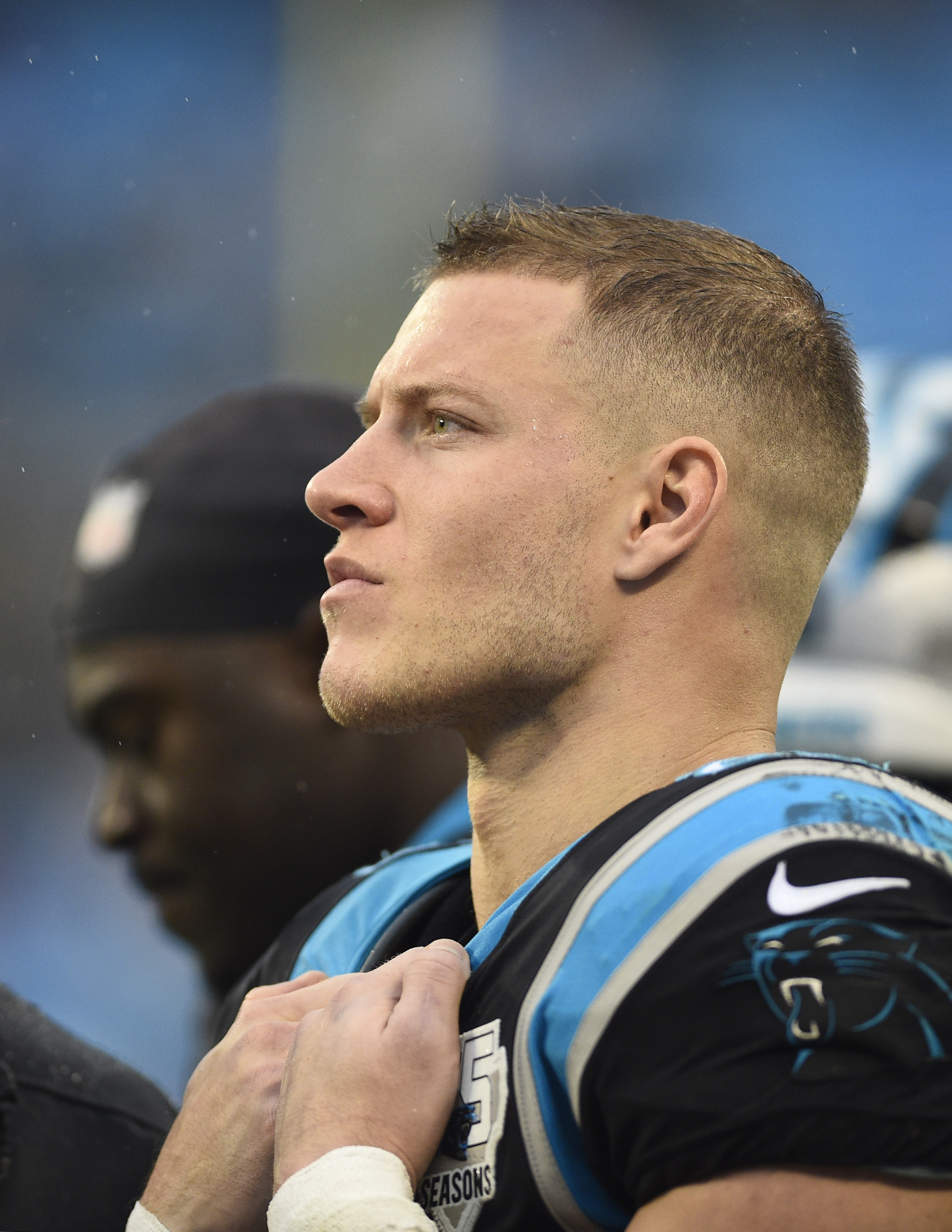 And this jawline… yep, you're welcome. 😉
As for Zadie, I chose her based on the cover photo from the awesome Shana Bailey.
Emily Vancamp is just how I envision Sadie. There's a bit of girl-next-door sweetness going on.
But she can also lead a hunting trip into the woods, fish, hike, and do whatever it takes to keep her loved ones safe.
I think one of the things I like most about Zadie is that there are so many sides to her. She is a complex woman of mystery, but at heart, she's just a girl who longs to fall in love.
Discover more of my inspiration for this story on my Pinterest board.