A few months ago, Captain Cavedweller and I happened to be wandering through an enormous antique store. I don't know how I even noticed it, but tucked back in a corner, between a rickety chair and a gnarly bookcase was this beautiful picture frame. I loved the roses on it and knew I had to have it.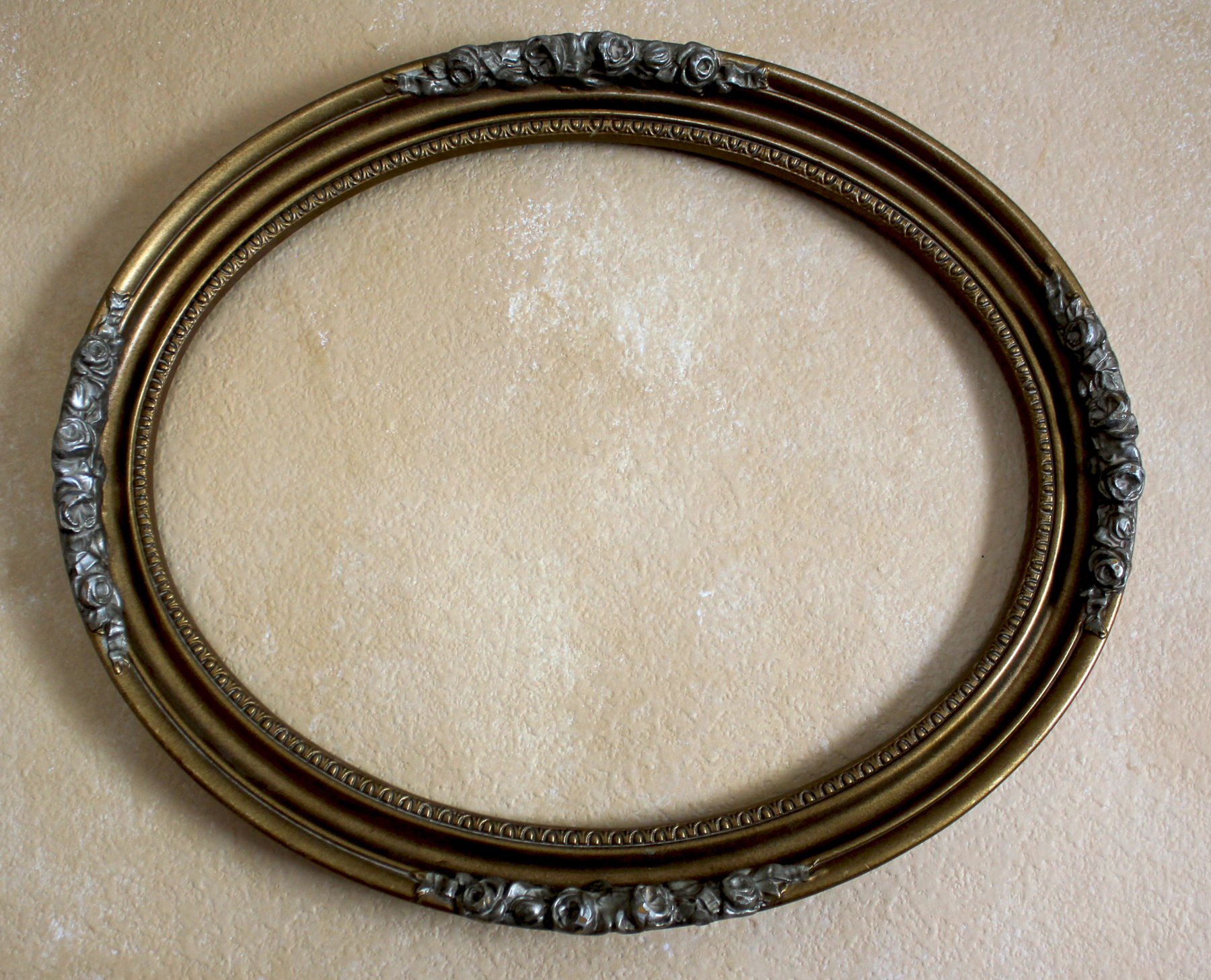 So I brought it home and started thinking about what I wanted to do with it. The frame is quite large and I didn't have any images on hand that would fit in it.
Then I arrived at the conclusion it would make a perfect mirror for my bathroom. So I decided to paint it white (to match, because I can be weird that way).
Here are the simple directions to create your own mirror out of an old picture frame.
SUPPLIES:
picture frame
small brush with soft bristles
clean soft cloth
spray paint
clear sealant
newspapers or packing paper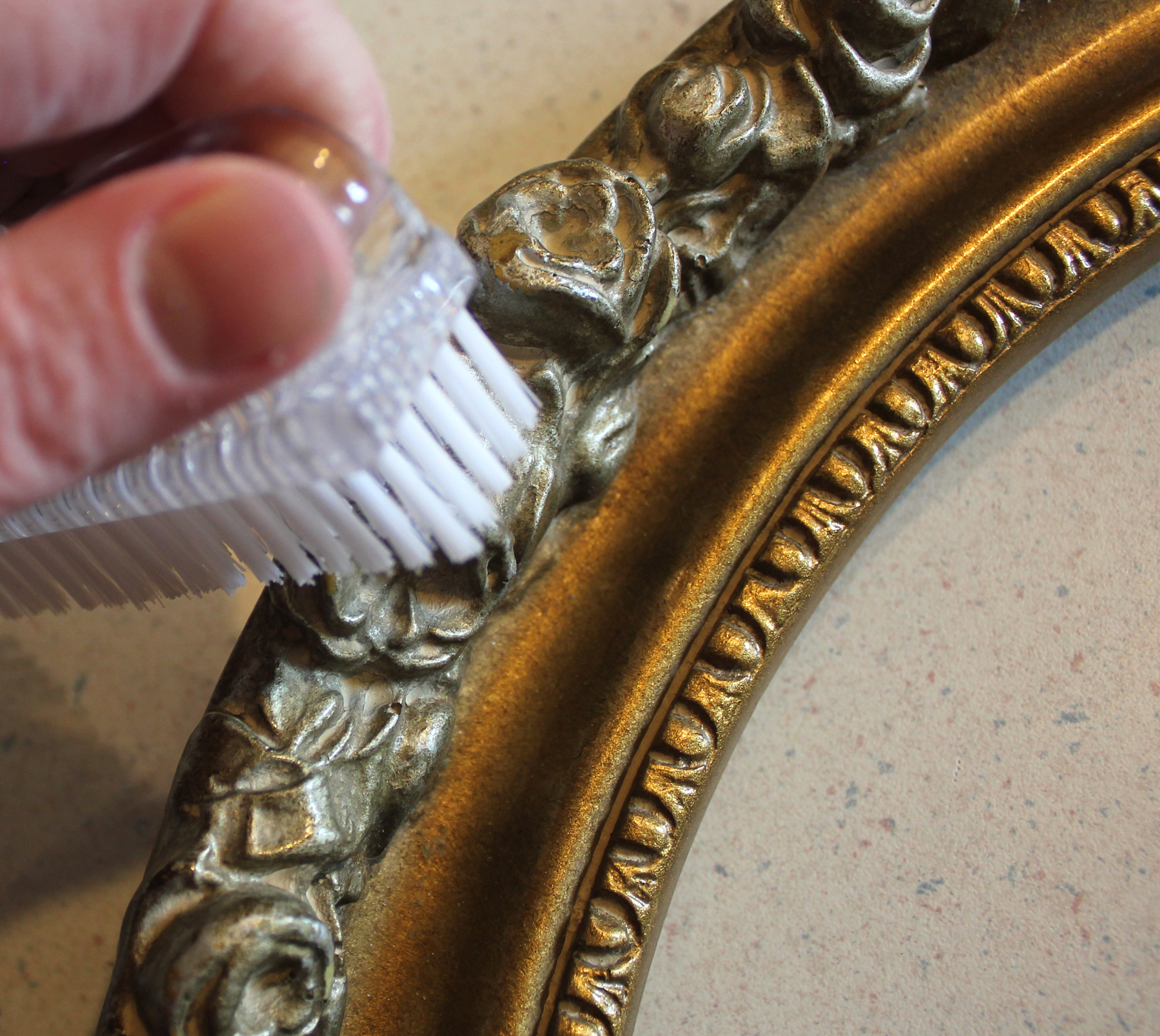 Step 1: If your frame is old and has any detail on it, you'll want to get in there with a little brush and scrub out all the years (decades!) of dust and lint.  I ended up washing mine off with a light spray of water then let dry overnight. Depending on the material your frame is made from, you may want to avoid getting it wet.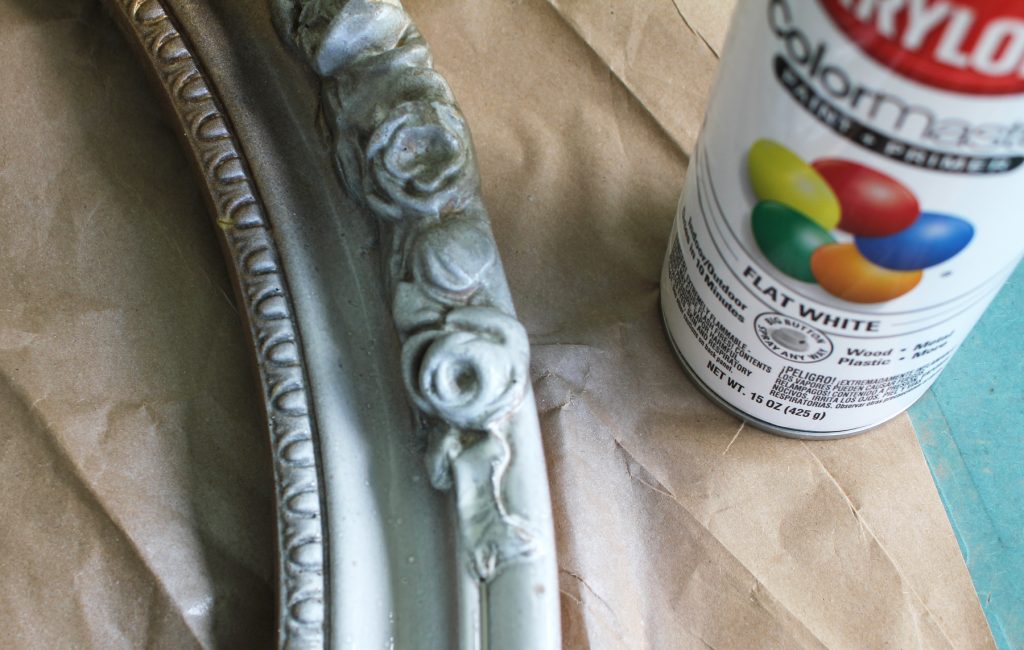 Step 2: Cover the surface where you'll be painting the frame with old newspapers or packing paper. Use the paint color of your choice (I wanted a matte look, so I went with flat white paint that could be used on multi-surfaces.) and give the frame a light coat. Let dry. Give it another coat. Repeat until you are satisfied with the results. Give it one coat of a clear sealant spray (if desired).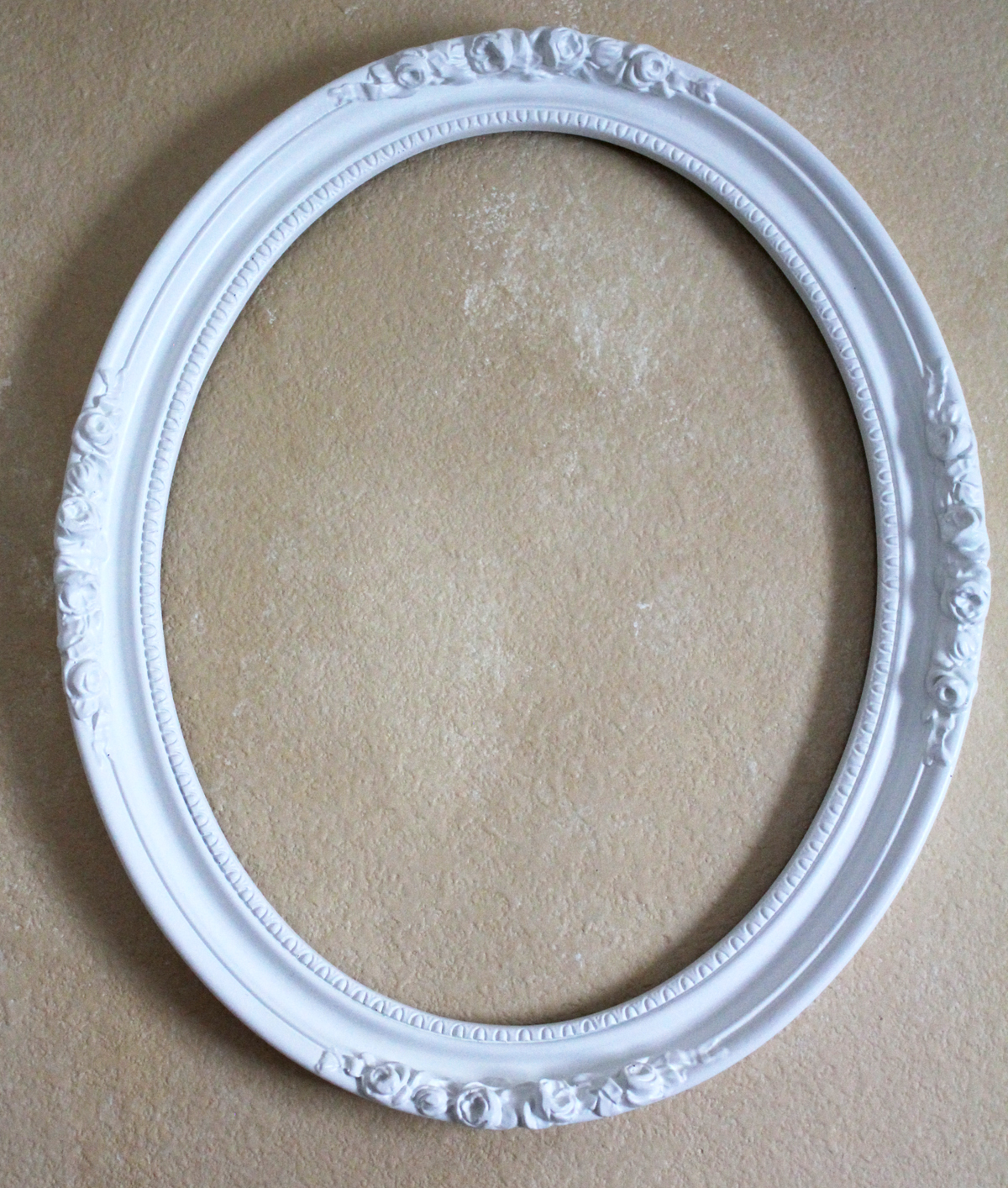 Step 3: Add a hanger to the back if it doesn't already have one then take the frame to a glass shop and have a mirror cut to fit. It cost about $15 for a piece of glass at our local shop. Many shops will attached the mirror for you. If not, be prepared to either glue it or fasten it into the frame.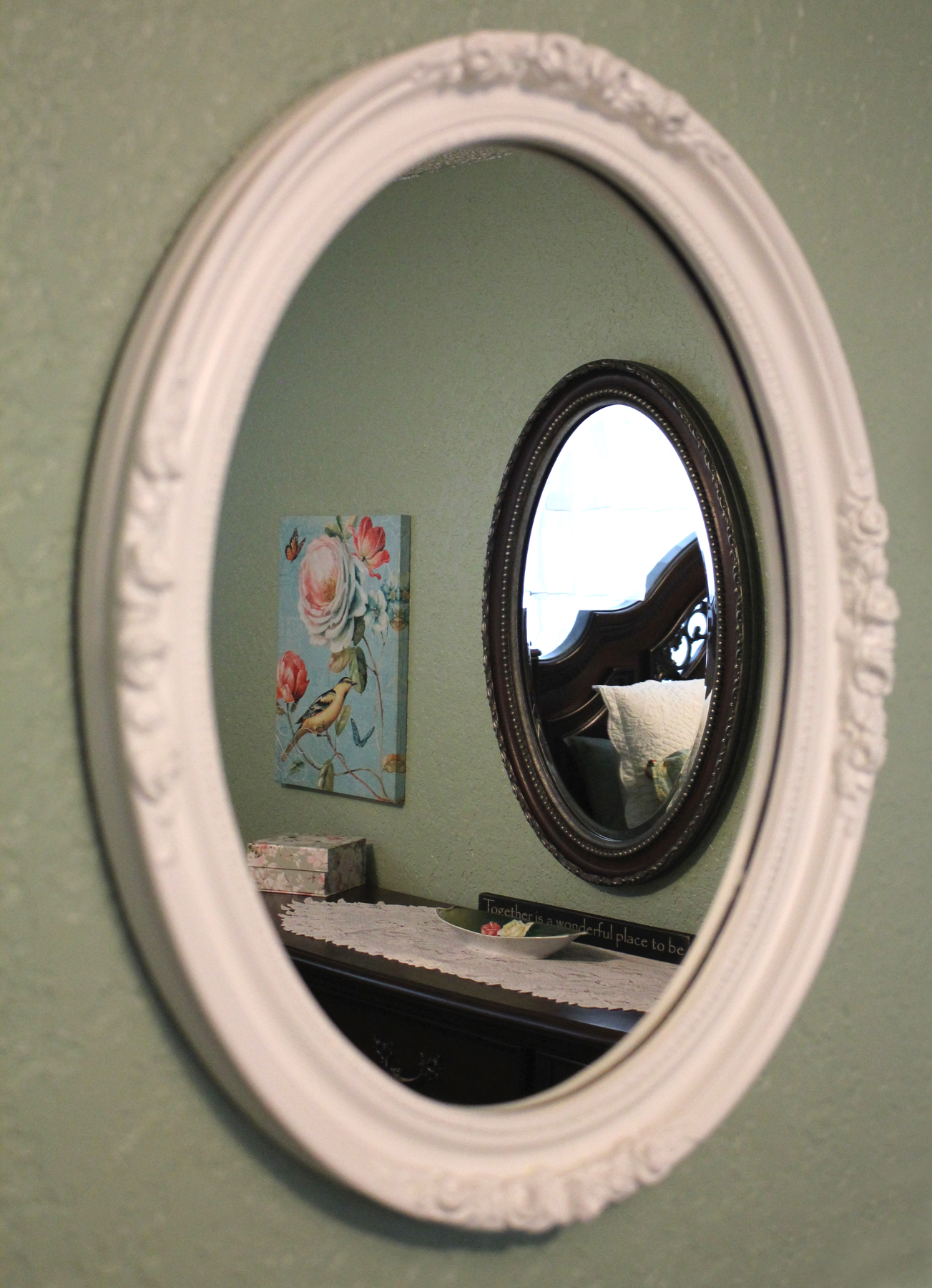 Step 4: Hang it up and be proud of your efforts! (And yes, I thought the reflection of the bedroom mirror in the bathroom mirror was kind of fun!)