With St. Patrick's Day coming right up, I thought I'd share this hearty one-pot meal. We certainly enjoyed it, and I hope you will, too!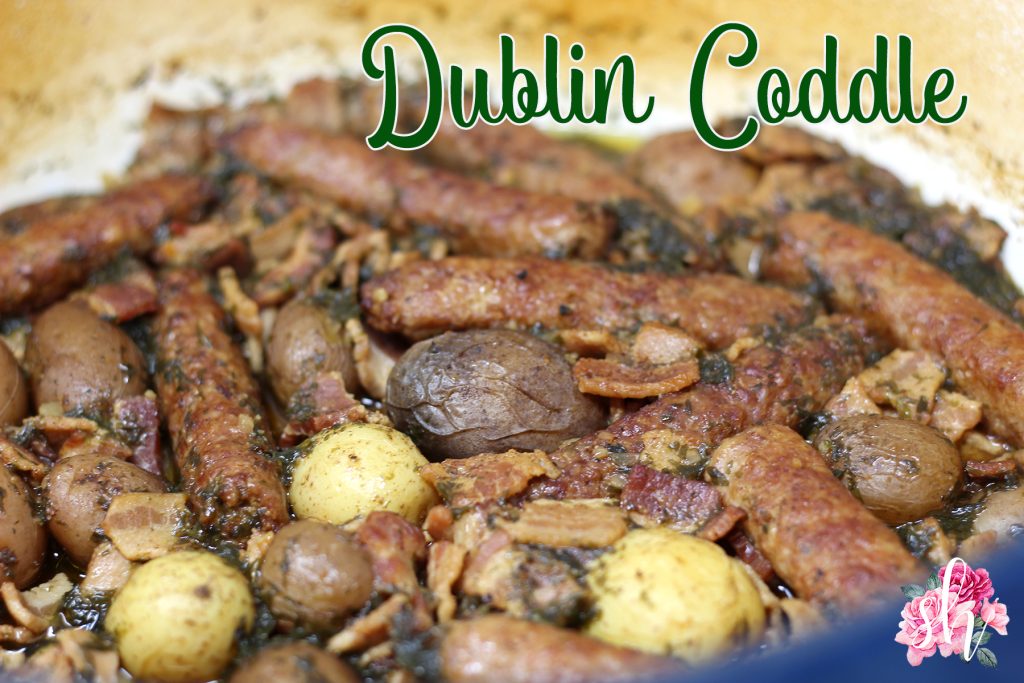 This really was easy to make, and you can't go wrong with bacon!
It's basically meat and potatoes! If you wanted to step away from tradition, it would be easy to add carrots, celery, and other veggies to the mix.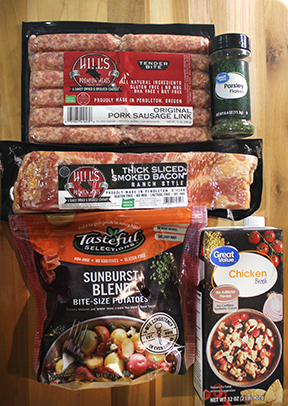 INGREDIENTS
1 pound baby potatoes (or potatoes cut into small chunks)
4 cups chicken broth
1 pound thick-cut bacon
1 pound Irish sausages (bangers are great)
1 tablespoon parsley flakes
salt and pepper to taste
Optional: you can include a large sliced onion and a garlic cove if you desire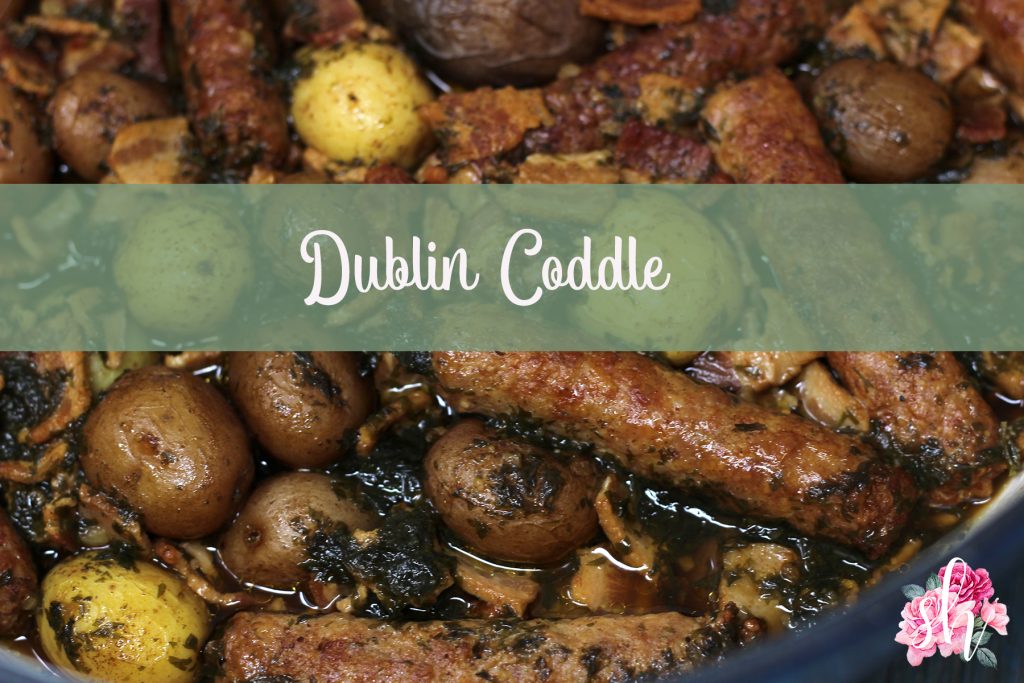 DIRECTIONS
Preheat oven to 325 degrees.
Place a large Dutch oven on the stove top over medium heat. (I love this Dutch oven from Amazon. Clean up is a snap!) Dice bacon and add to pot. Cook until browned and starting to crisp. Remove bacon to a paper towel-covered plate to soak up grease.
In the pot, add sausages and brown on all sides, about 6-8 minutes. Remove and reserve.
Discard most of the grease in the pot, leaving just a few tablespoons.
If adding onions, toss them in and sauté a few minutes, then add garlic. If not adding, skip this step!
Remove the Dutch oven from heat. Add half the potatoes to the pot, season, add parsley, then top with half the bacon (and onions if using). Repeat with a second layer, then top it with the sausages on top.
Pour in the chicken broth. Set the pot back onto the stove top and bring to a boil.
Cover and transfer to the oven. Cook for two hours, checking every now and then to make sure there is still liquid in the pot. There should be about an inch at the bottom at all times.
Garnish with more parsley and serve!
Have a marvelous and very Happy St. Patrick's Day!