If you're like us and enjoy a hearty, filling soup on a chilly winter day, this soup is easy to make and is ready to serve in about an hour.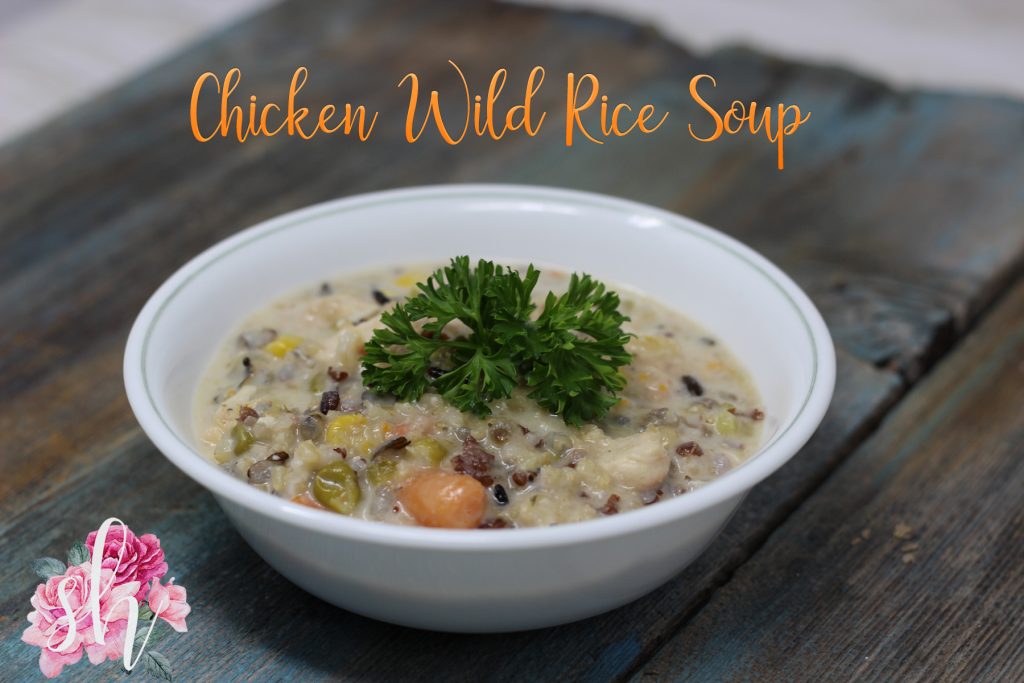 INGREDIENTS:
¼ cup butter
1 cup celery, cut into 1/2-inch pieces
1 cup carrots, cut into 1/2-inch pieces
1 teaspoon dried parsley
salt
pepper
1 tablespoon Mrs. Dash seasoning
1/4 cup all-purpose flour
1 cup wild rice
8 cups chicken broth (or stock)
2 cups water
1 cup frozen whole kernel corn
1 cup frozen peas
4 cups bite-size pieces of cooked chicken
1 cup heavy cream
DIRECTIONS:
Melt the butter in a large saucepan. Add the celery, carrots, parsley, and seasoning, cooking over medium heat, stirring occasionally, until vegetables begin to soften (about 7 minutes). Sprinkle flour over the veggies and cook, stirring, until evenly coated and lightly browned (about 3 minutes.)
Add the wild rice and stir in the chicken broth and water. Cover and bring to a boil, then simmer over medium heat, stirring occasionally for about thirty minutes, until veggies are tender. Add the frozen corn and peas along with the chicken and simmer, stirring occasionally until rice is tender, approximately 10-15 minutes. Stir in the cream until heated through, then serve.
Yield – around 8 servings