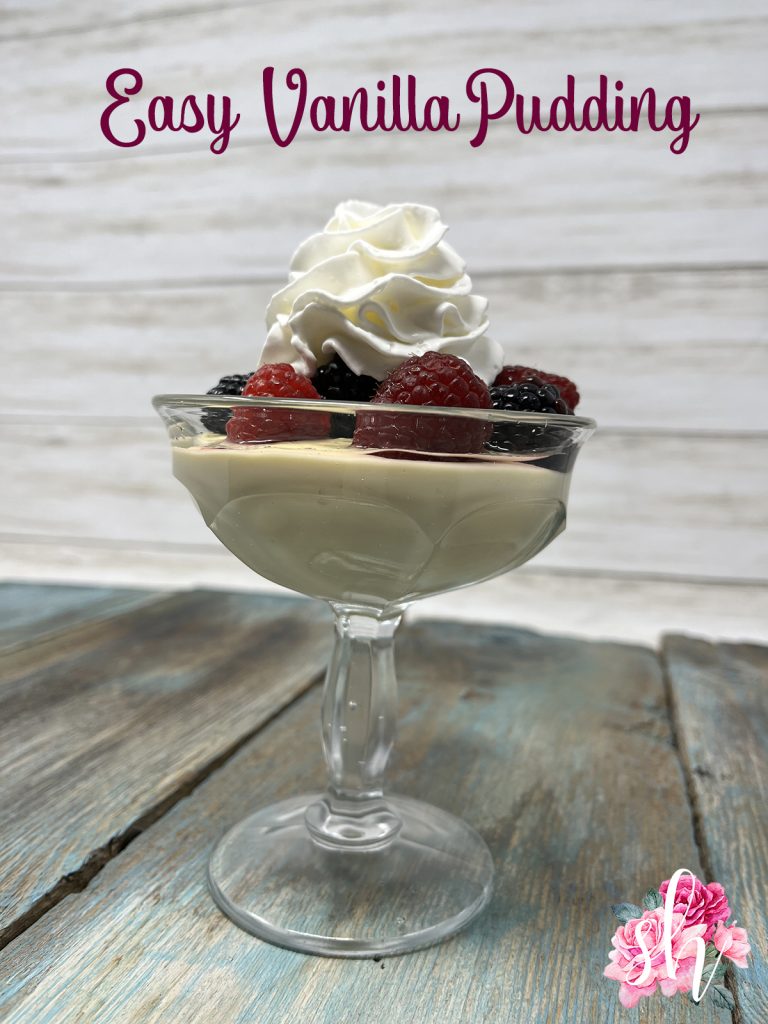 This recipe for old fashioned vanilla pudding is delicious and simple, and took me back to my childhood. Dress it up with fresh berries and whipping cream for a picture-perfect dessert!
Easy Vanilla Pudding
INGREDIENTS
3 cups whole milk
3 tablespoons cornstarch
Pinch of salt
1 cup sugar
3 egg yolks
1 tablespoon butter
2 teaspoons pure vanilla extract
DIRECTIONS
In a medium saucepan whisk together sugar, cornstarch, salt, milk, and egg yolks. Cook over medium-low heat, whisking occasionally as it cooks, until the mixture is bubbling, about 7-8 minutes.
Once bubbling, continue cooking for one to two additional minutes, whisking once or twice, but not too vigorously. The pudding should be thickened but still pourable, and will thicken more as it cools.
Remove from heat and whisk in butter and vanilla extract, then pour into serving dishes. Cool, then cover with plastic wrap and refrigerate until ready to serve.
Garnish with fresh berries or sliced peaches, and top with whipping cream.