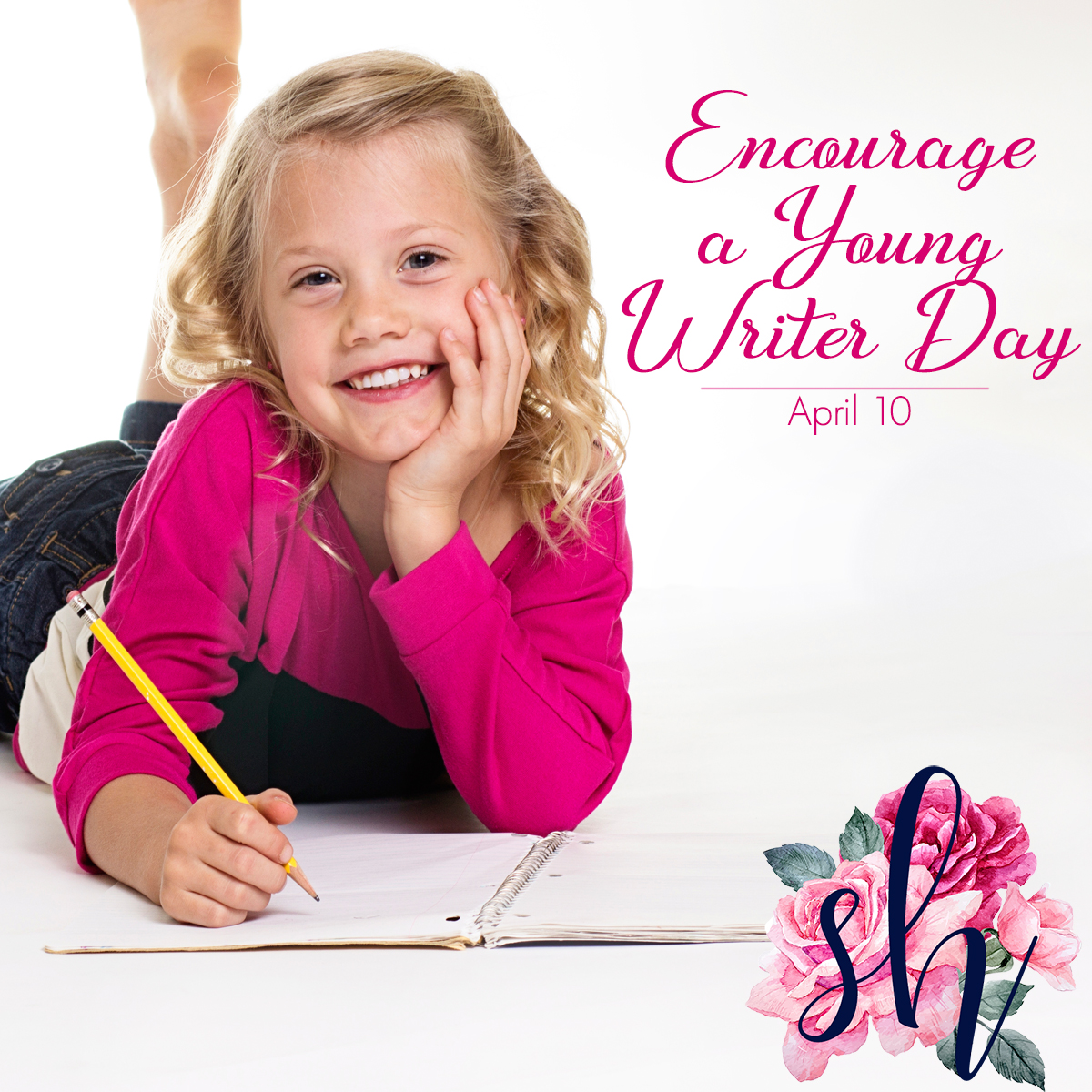 Today is National Encourage a Young Writer Day.
I think Dr. Seuss said it best: "The more that you read, the more things you will know. The more that you learn, the more places you'll go."
Reading is vital for us all, but especially for youngsters because it puts their brains to work. It's like exercise for the body, and helps keep the brain healthy.
When children develop a love of reading, it might be a natural next step for them to want to create their own stories.
Encourage them in this pursuit. Maybe they want to draw cover art, and come up with nifty book titles. Or maybe they just want to explore the world of words and put them together in fun and unique ways. It's a wonderful thing to be creative with their thoughts and words.
My mom instilled and developed my love of reading at an early age.
I remember making up stories in my head long before I could read the words. The first story I remember writing was about a racoon (my  brother had a pet racoon at the time). From there, I wrote many stories, even if a good number of them never found their way onto paper.
But it gave me a lifelong love of telling stories.
Encourage those young writers to look at writing as a grand adventure that will take them places they have yet to imagine.