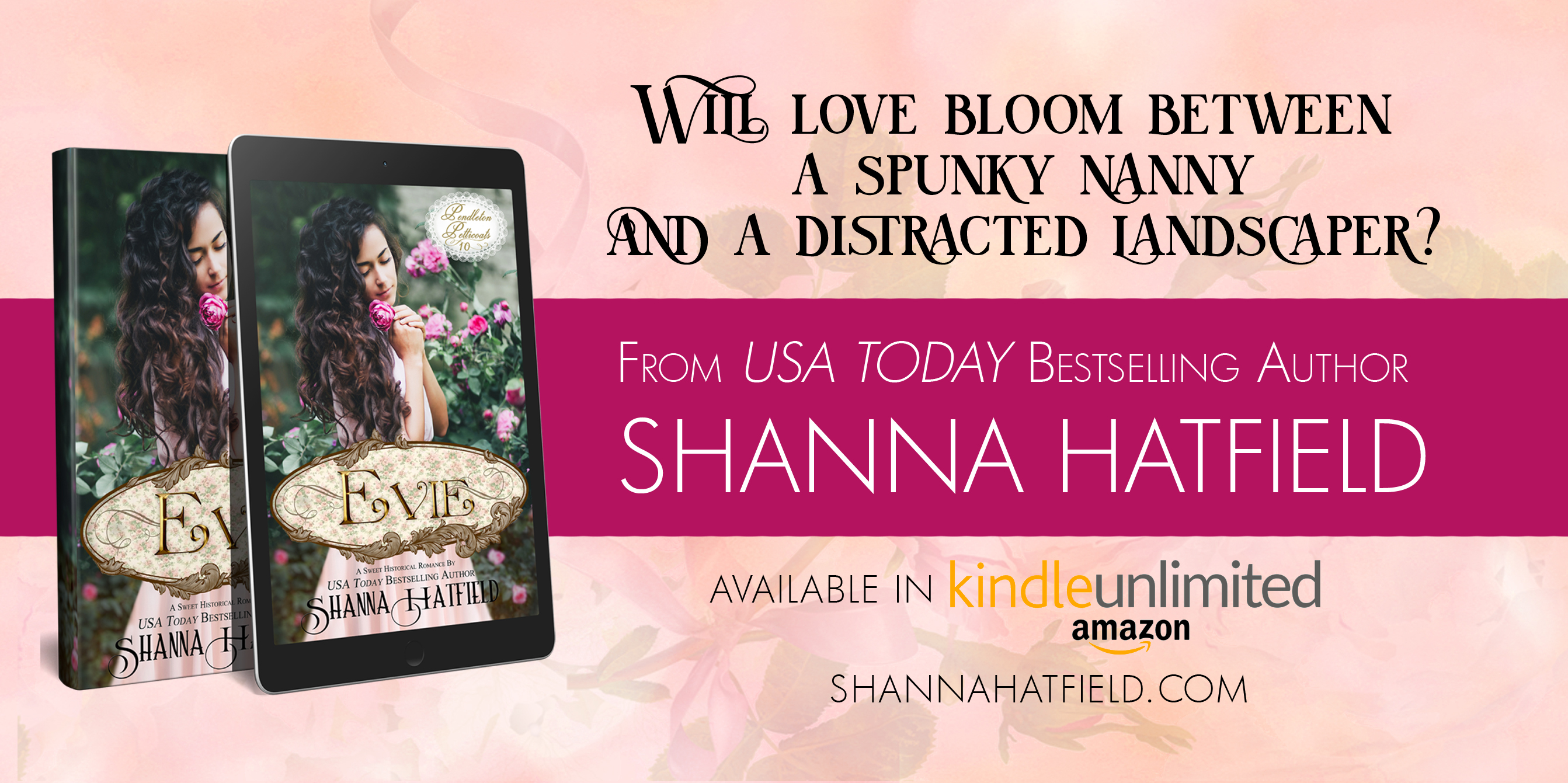 Just one week from today, Evie will release! Yay! I'm so excited to share her story with you all.
And for those with Kindle Unlimited, you'll be able to read her story for free! How awesome is that!
Will love bloom between a spunky nanny and a distracted landscaper?
Unconventional nanny Evie Caswell views it as her duty to bring fun and laughter to the residence of her strict, aloof employers. Full of life and spirit, she is determined to teach the couple's children how to be young and carefree. With hardly a minute to herself, she long ago surrendered her dreams of having her own home and a family. Then her employer hires Flynn Elliott, a landscape architect, to turn the yard into a spectacular garden. Enchanted with the intriguing man, Evie realizes after meeting Flynn nothing in her life will ever be the same.
Renowned for his landscape designs and ability to make anything grow, Flynn Elliott is a bit of an enigma. He spouts romantic poetry to the plants in his greenhouse and stealthily avoids social interactions, yet can charm birds right out of the trees when the need arises. While his sister handles the finer details of their business, he often loses himself in his work, forgetting the outside world exists. A chance encounter with a beautiful woman in a moonlit garden leaves him seeking opportunities to discover more about the effervescent Evie and the joy she radiates to those around her.
Will the two of them be able to set aside their doubts and fears to embrace a happily ever after?
Brimming with lighthearted moments, snippets of history, and the hope of true love, Evie is a sweet historical romance sure to warm your heart.
Excerpt: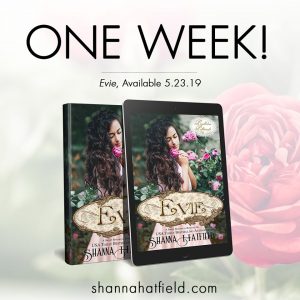 Evie took a breath and slid one foot forward, then the other. She'd been ice skating many times, so how much different could it be?
Carefully, she eased forward, gliding from one foot to the other. When she reached the end and turned without falling down, Jenks clapped and the children cheered.
She skated back to them, picking
up speed then coming to a stop just shy of flying off the end of the boards.
"Again, Nanny! Do it again!" The children cheered.
With her confidence growing, Evie raced down the boards and back. On the third trip across the length of the impromptu skating area, she sailed along at a fast clip until her skate caught on a nail sticking out of a board. She tripped and pitched forward. Seconds before she crashed, a pair of strong arms reached out to catch her. She smacked against a solid chest as a decadent, masculine scent that carried a hint of loamy earth and exotic spices wafted around her.
Evie gasped and looked up into a pair of spectacular summer sky-hued eyes. The last person she expected to see this afternoon was the man who'd dominated her thoughts since the ball. Yet, Flynn Elliott was the one holding her up by her arms as she struggled to regain her footing.
"Skating, Miss Caswell?" he asked quietly. A grin revealed that tempting little cleft in his chin as he continued to hold onto her arms.