We had the freakiest snowstorm Monday.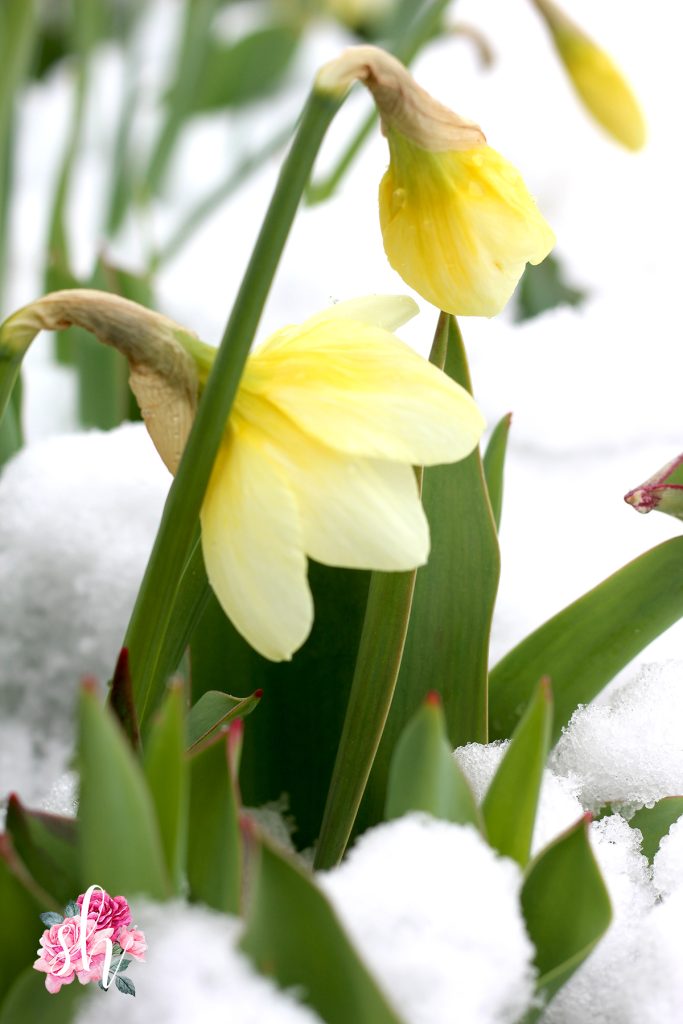 I think Mother Nature got April confused with January. It was cold, blizzardy, and not at all what one would envision for a spring day.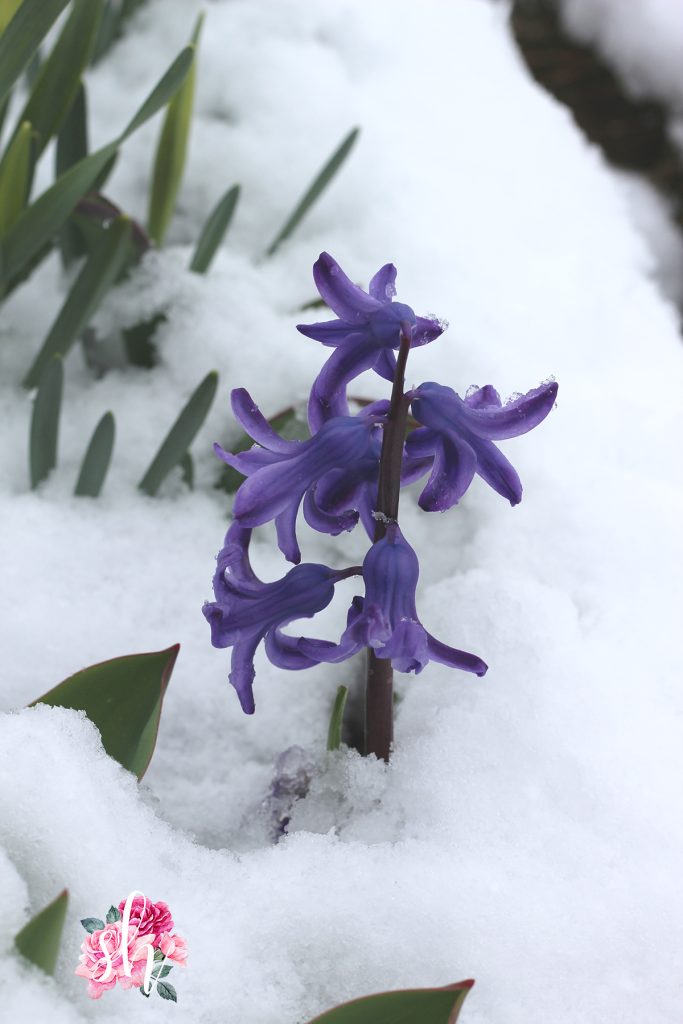 Since I had to trudge out to the mailbox anyway, I decided to snap a few photos of my poor little flowers being beaten and battered by the icy snow.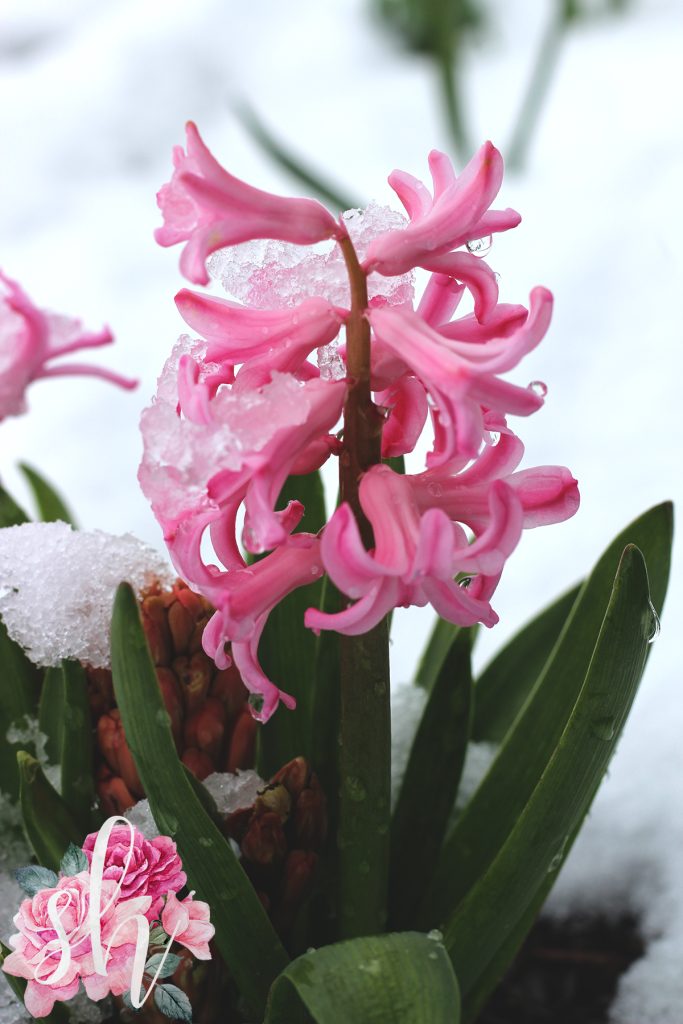 By early afternoon the snow stopped. The temperature climbed above freezing, and the sun came out about an hour before dusk, melting off most of the snow.
I hope my flowers won't suffer from the nippy experience.
I love seeing the colorful, cheerful blooms. They are such a gorgeous reminder that spring is (nearly) here!
How about you? What is your favorite spring bloom?