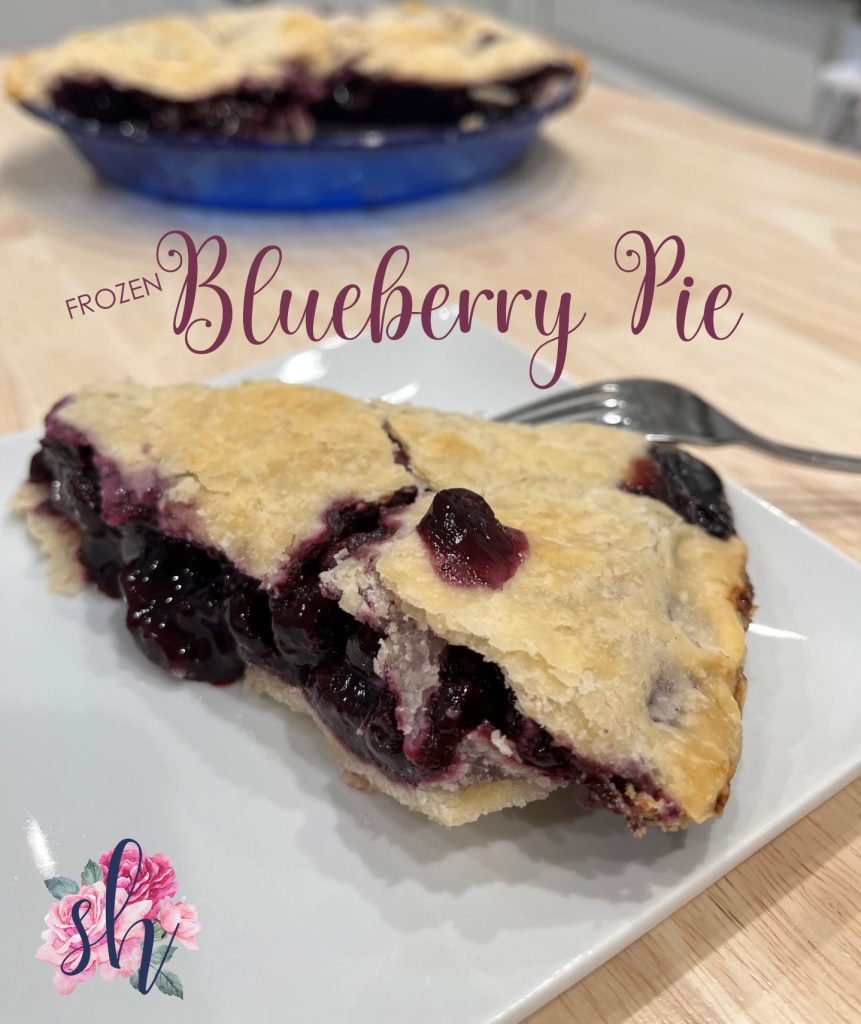 Our nephew recently moved in with us. We wanted him to feel welcome, so the first evening he was with us, we made a big dinner that included one of his favorite things – blueberry pie.
Only, I didn't have fresh blueberries, so I used frozen. The pie actually turned out so tasty!
You can enjoy this "summery" taste any time of year!