My cousin, Brad, gave his wife a fun birthday gift this year – she got to choose an "experience" and the one she picked was a class in glass blowing.
And, lucky me, she invited me to go with her!
So, Brenda and I took a glass blowing class in Vancouver, WA, and Captain Cavedweller and Brad came along to be spectators.
None of us knew what to expect. We'd never done anything like it before and were a little nervous, but it ended up being a fantastic experience.
The studio we went to offers a variety of art classes from canvas painting and pottery to wood sign making. In the back of the shop, they had a secured area for glass blowing. The way they had it set up, people could watch from three sides, which was neat, because CC and Brad stood in different areas and took photos of the whole thing.
After signing all the waivers and forms, we went back to the area and were tasked with choosing the color of glass we wanted to use for our project. Oddly enough, Brenda and I both choose a beautiful color called "blueberry" that had blues, pinks, and purples.
And because I lack the ability to blow enough air to fill a balloon, I asked what was the easier thing to make. "The lily" the helpful gentleman getting us set up for classes said.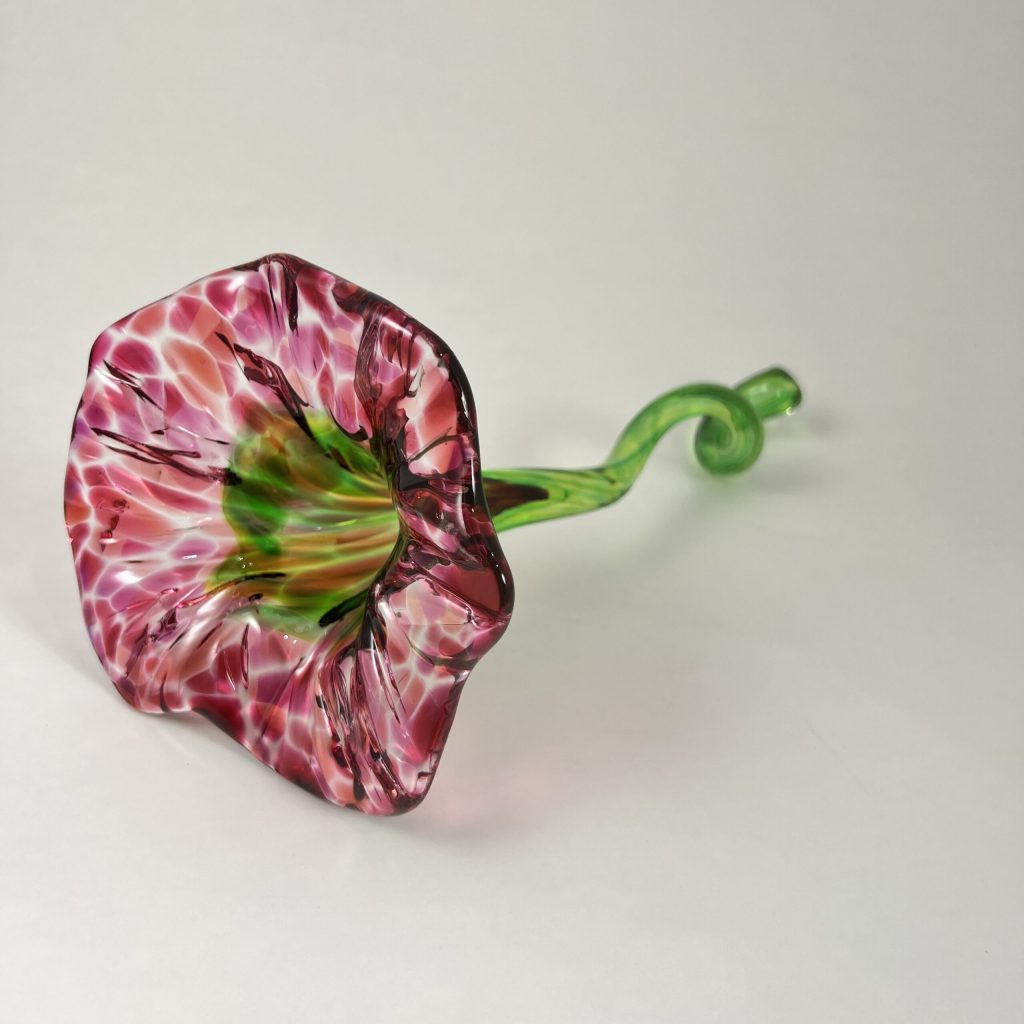 The lily turned out to be a beautiful piece of garden art that looks like blossoming lily.  It took only a second for me to decide that's what I'd make.
Brenda decided to make a bowl. She went first, since the instructor worked with one person at a time. He was amazing, by the way, and so patient. He made everything seem so easy, too!
Here is Brenda blowing into a tube attached to the rod that is used to heat and shape the glass. You can see the instructor's hand rolling the rod as she blows into the tube.
Her bowl, which I somehow failed to take a photo of, turned out beautifully!
Then it was my turn.
This is the rod getting dipped into the melted glass.
And that's me with the instructor, heating my glass in the "glory hole." Once it was heated, we took the rod to a metal bucket that held the color I wanted and the glob of glass on the end was pressed into what looked like a flat pancake.
It got heated again, and then, using a pair of long tweezers, the flower "petals" were pulled out of the glass (which was both nerve-wracking and fun, all at the same time!).
The flower was heated again, and pulled again, before the instructor gave the petals a few final pulls.
There were several more steps involved, and we had to leave out creations there overnight to "cure" but when we picked them up the next day, we were both so pleased with the result.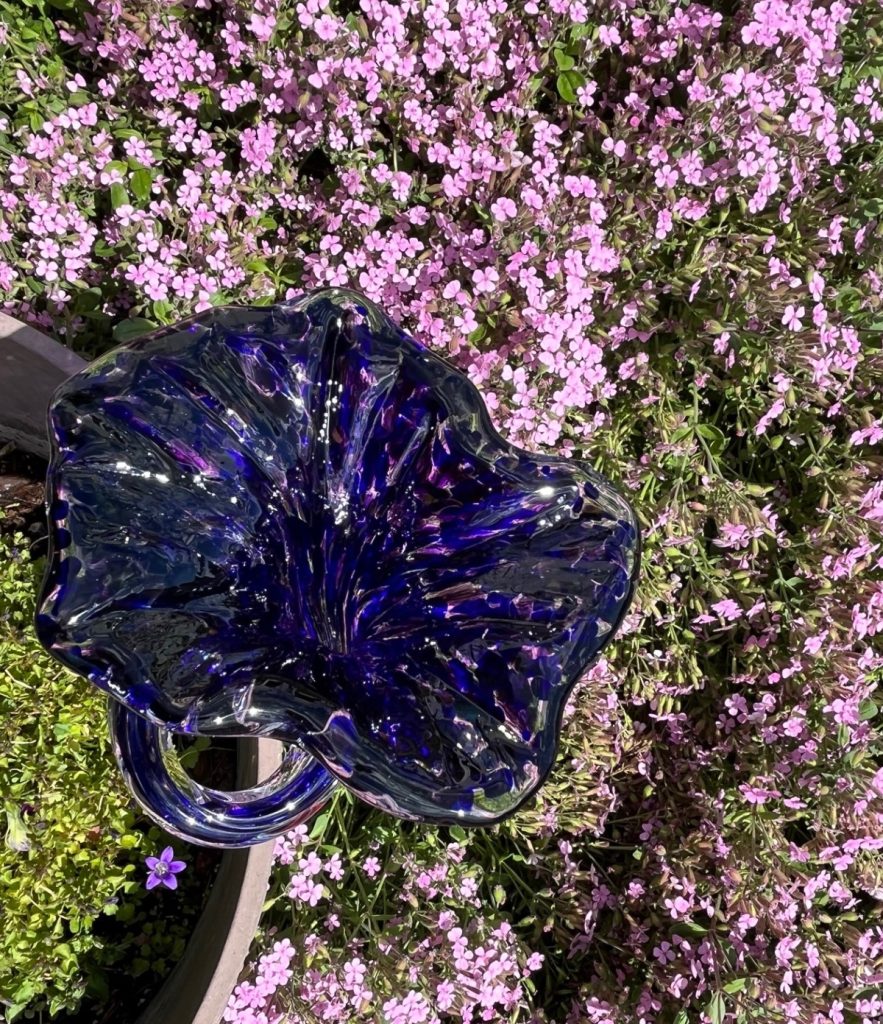 And every time I look at my lovely garden lily, I think of a fun adventure had with some people very special to us.