Each year I pick one word as my theme.
Last year was the word "One" which really did help me shift my focus and accomplish things with less stress in my life (always a win!).
This year, the word I'm choosing to focus on is … Gratitude.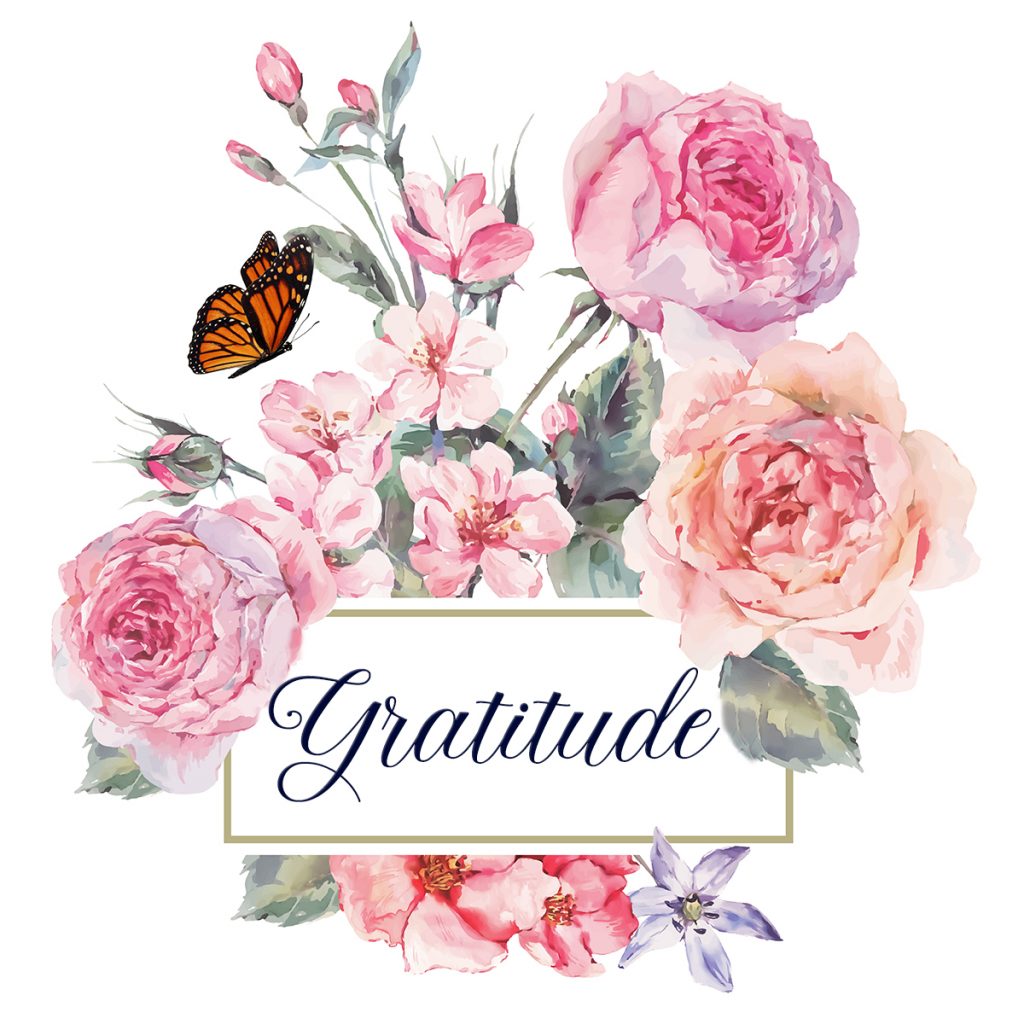 Gratitude is all about the attitude. And I really, really want mine to focus on gratitude this year.
I've been thinking about gratitude as the foundation for nearly everything. Once gratitude is in place – your whole perspective shifts.
Gratitude is defined as the state of being grateful.
I've noticed the more I focus on being grateful, the more I'm thankful, and the more I see the blessings all around me.
When I look at things from the perspective of gratitude, I feel so much more content and joyful and so much less stressed. I feel more like the person I want to be instead of one who isn't quite there yet.

Gratitude can  change everything.
Everything.
And that's why this year it's not just my word and theme, but I want it to be my focus in all that I do.
If you want to join me in having an attitude of gratitude this year, know that I'll be cheering you on!
Here's to a year of gratitude!