Today is National Oregon Day.
As we celebrate this unique state that has been my home for all of my life (except for a few months in college), I thought I'd give you ten fun facts about Oregon.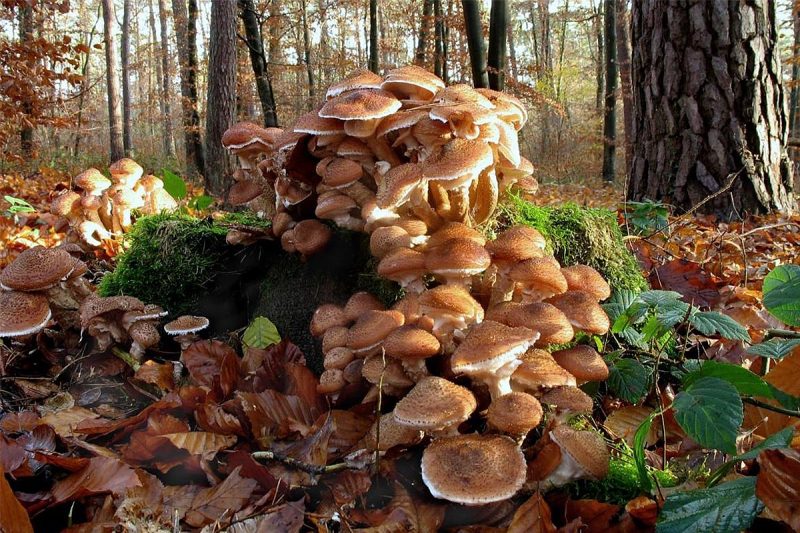 Humongous Fungus
In the Blue Mountains of eastern Oregon grows a honey fungus that stretches more than 2 miles and is thought to be the largest living organism on earth. The mushroom covers 2,200 acres and is estimated to be 2,400 years old.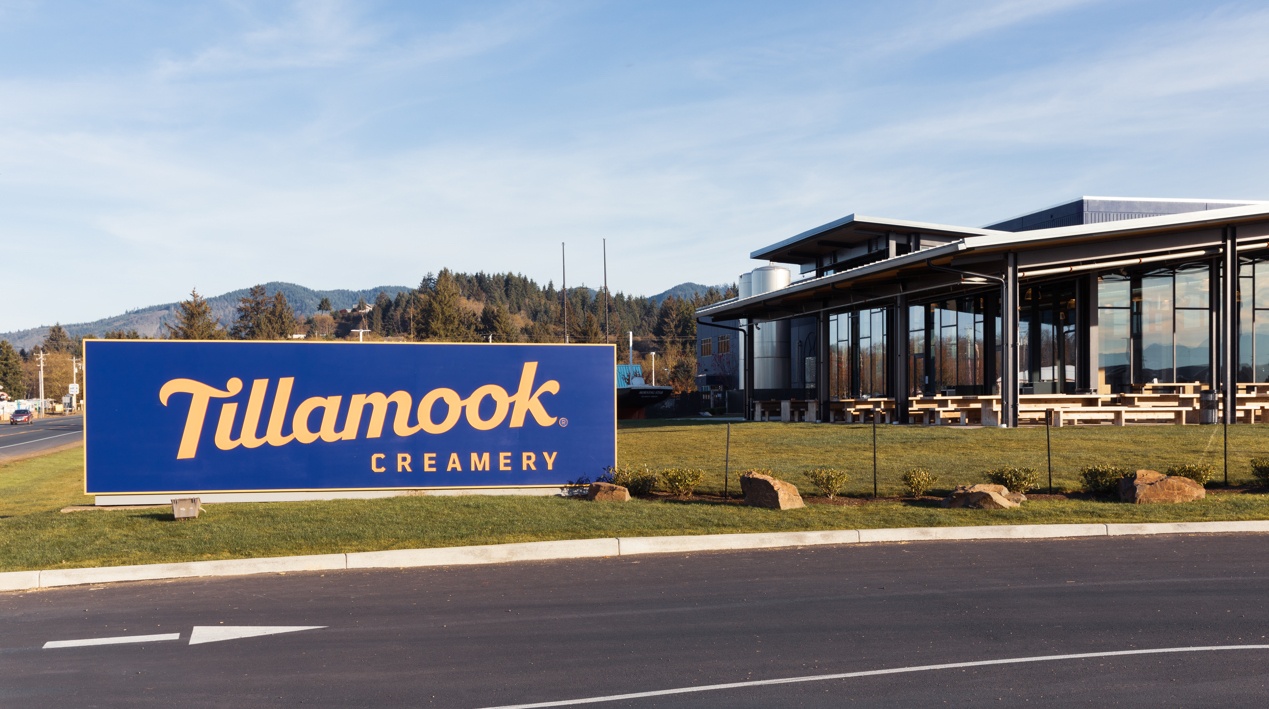 Cheesy Goodness
The Tillamook Cheese Factory is the largest cheese factory in the world, churning out wonderful ice cream, cheese, milk, sour cream, and other dairy products that are divine. Farmer owned, as it has been since 1909, Tillamook creates a high quality product at affordable prices. If you happen to be in the town of Tillamook on the coast, you can stop in, take a tour, and sample some of that deliciousness for yourself. They also opened a market at the Portland airport.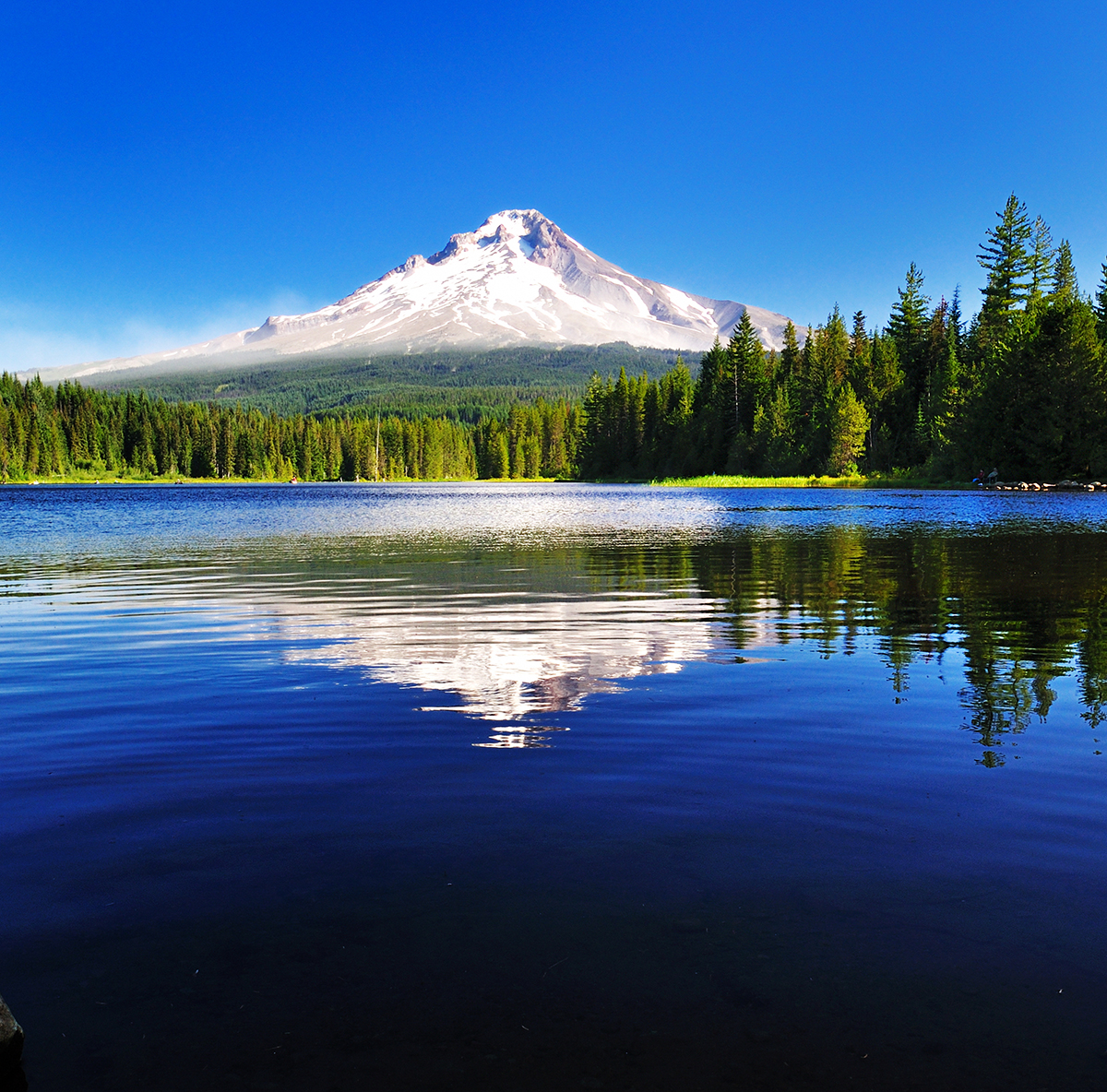 Movin' on Up
The number one most-climbed mountain in the world is Japan's Mount Fuji. Number two? Well, that would be Oregon's Mount Hood. Located about 50 miles southeast of Portland, Mount Hood is a potentially active stratovolcano. It's also Oregon's highest mountain, and one of the loftiest mountains in the nation. It offers the only year-round lift-served skiing in North America.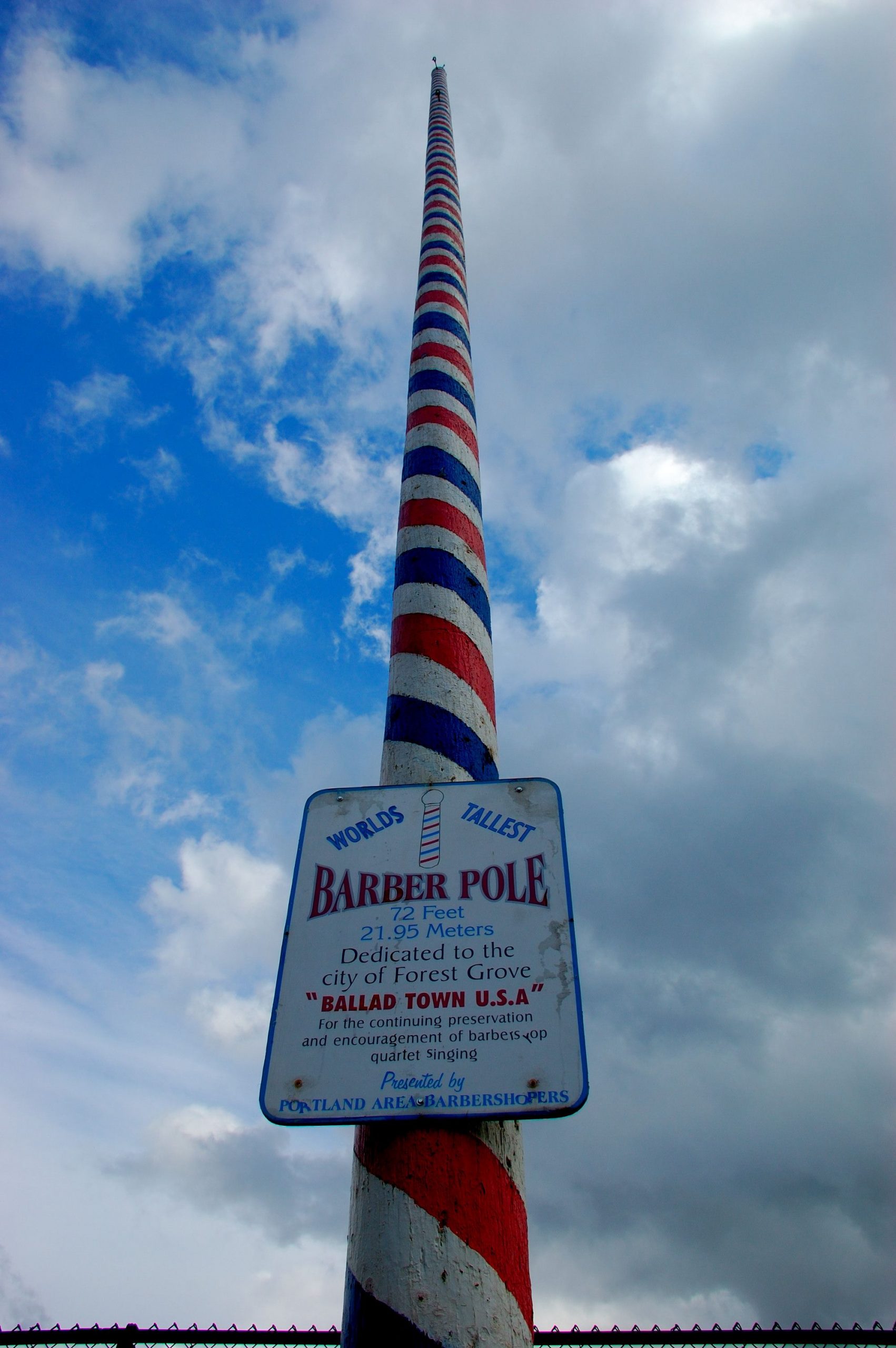 Striped for Success
You'll find the world's tallest barber pole, measuring it at 72+ feet, in Forest Grove, Oregon. It was constructed in 1973 to rival the previous holder of the record that was located in San Antonio.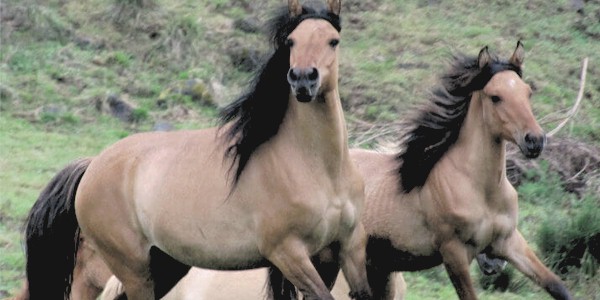 A Horse of a Different Color
In 1971, the Wild Free-Roaming Horse and Burro Act was passed by Congress to protect, manage and control populations of wild horses and burros. Periodically, gatherings or roundups are held to keep the herds at manageable levels. In 1977, during one of these gatherings in the remote area of Beatty's Butte in southeastern Oregon, BLM Wild Horse Specialist E. Ron Harding noticed a particular kind of horse in the herd. They were strikingly similar in color and conformation. The primarily dun horses feature a dorsal stripe, zebra stripe leg markings, bi-colored mane and tail, pointed ears with a slightly hooked tip, facial masks and a fine muzzle. Known to be agile, remarkably intelligent, courageous, and bold, the horses became known as Kiger mustangs. Based on DNA testing, it was discovered  the Kigers are descendants of the Spanish horses that were brought to North America in the seventeenth century.  Mesteno, a fabulous dun Kiger stallion, inspired an entire collection of model horses through the Breyer company. Today, the Bureau of Land Management reports Kiger mustangs as the most sought-after horse during their adoptions.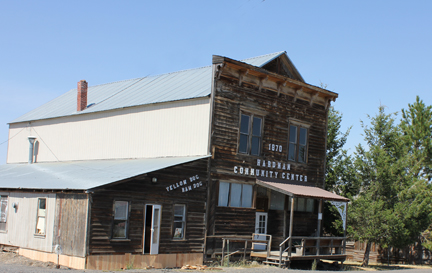 Remnants of Bygone Days
According to historians, Oregon has the most ghost towns of any state in the country. As of the last recorded count, there are more than 250.  The high number of abandoned towns is due, in large part, to Oregon being a frontier area. Many of the ghost towns were once mining or lumber camps that grew up seemingly overnight and disappeared nearly as fast once the mines played out or the timber was all cut. One of my favorite Oregon ghost towns is Hardman, which I write about in my Hardman Holidays series.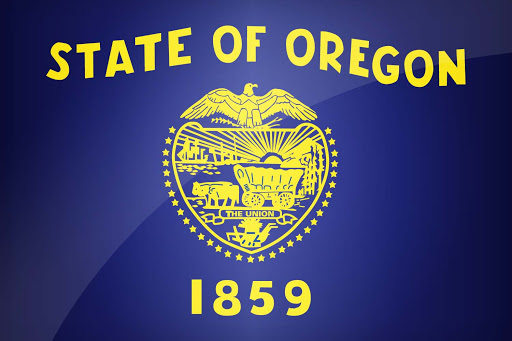 Long Shall it Wave
Oregon's flag is the only state flag in the United States that features a different design on each side.  While the front features the escutcheon from the state seal in blue and gold, the reverse pictures a golden beaver. (Oregon is known as the Beaver State, after all.)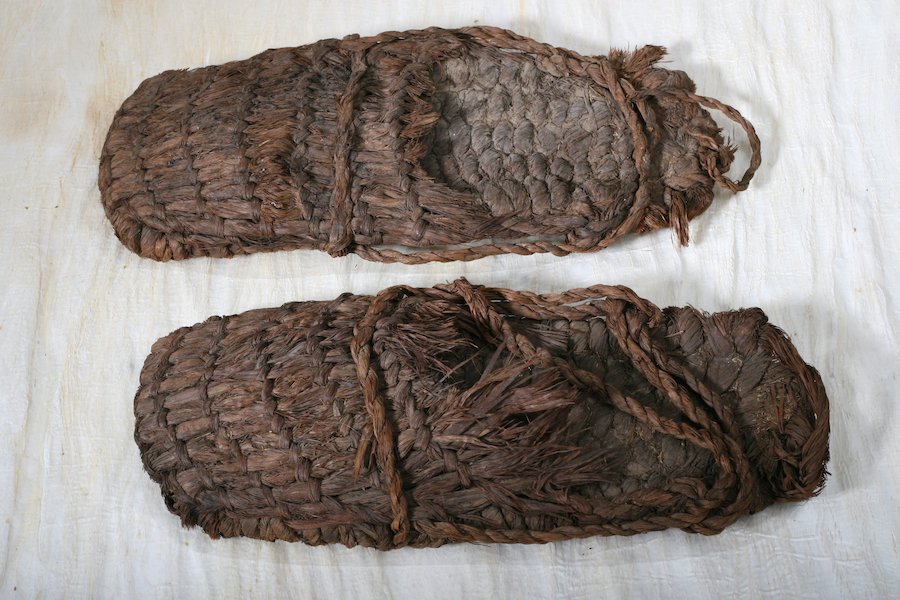 Digging into the Past
Humans lived in Oregon as far back as 14,300 years ago. In 2012, Oregon's Paisley Caves (south central Oregon) were placed on the National Register of Historic Places after human DNA was discovered in "artifacts" (also known as fossilized poop) in the caves. It's some of the earliest evidence of human habitation of North America. Additionally, Fort Rock Sandals, a primitive shoe unearthed in the 1938 in a cave near Christmas Valley, date back around 9,000 years. According to oddball Oregon history, the sandals almost missed being carbon-dated. The archaeologist who found the footgear — Luther Cressman, a University of Oregon professor — carefully treated every square millimeter of the pile of sandals he found with a preservative. A few years later, when the radiocarbon dating process was discovered, the shoes could not be dated because of his pickling process. Fortunately, an adventurer scrounging illegally for treasure found a few shoe scraps that he missed and they were tested. You can read more about some of these fascinating Oregon discoveries in my book Capturing the Cavedweller's Heart.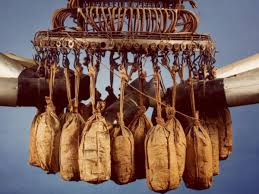 A World at War
Oregon was attacked by the Japanese during World War II. Beginning in 1944, the Japanese military began launching balloon bombs toward the west coast, in hopes they would explode over inhabited areas. Around 350 bombs made it to the US, but the military managed to intercept most of them. The only casualties suffered occurred on Gearhart Mountain in southeastern Oregon on a Sunday school picnic. These were believed to be the only combat casualties on continental US soil during World War II. Elsye Mitchell, of Bly, Oregon, almost skipped the picnic that day. She was 26, pregnant with her first child, and hadn't been feeling well. But the morning of May 5, 1945, she joined her husband, Rev. Archie Mitchell, and a small group of Sunday school children for a picnic on the nearby mountain. While Archie parked the car, Elsye and the children got out and stumbled upon a strange appearing object in the forest. They shouted back to Archie. He later described that moment: "…hurriedly called a warning to them, but it was too late. Just then there was a big explosion. I ran up – and they were all lying there dead." In an instant, his wife, unborn child, and five children from their church were lost.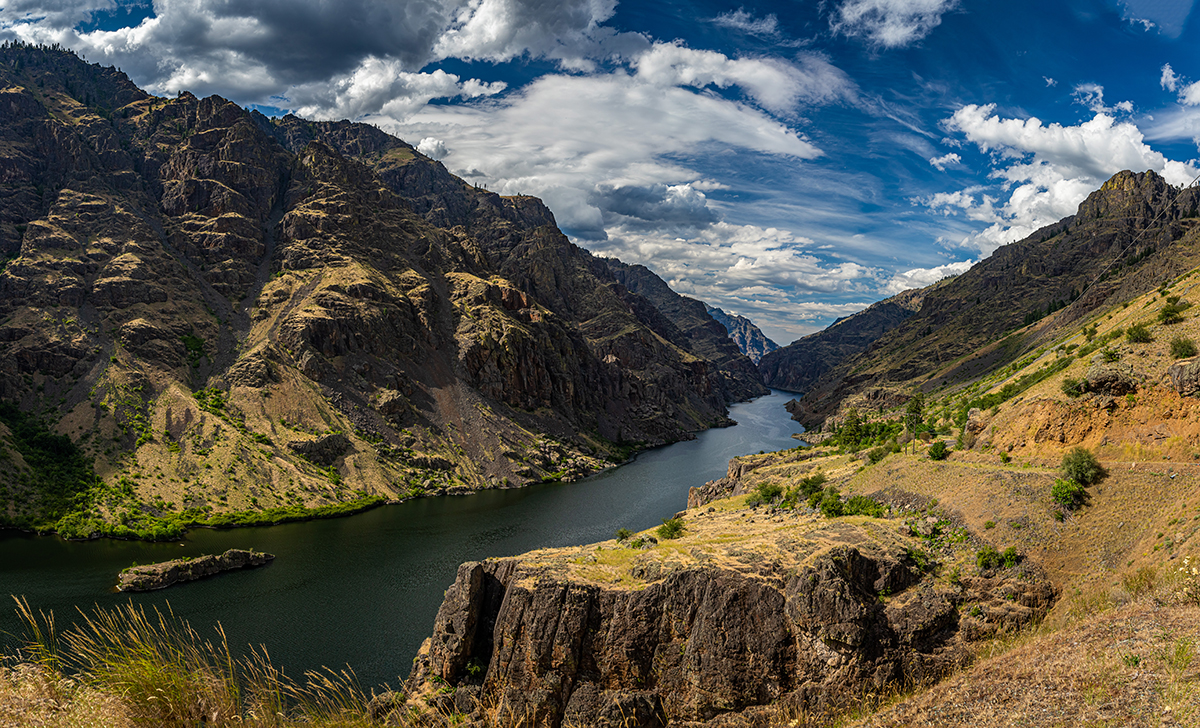 Way Down Deep
Located on the border of Oregon and Idaho, Hell's Canyon is America's deepest canyon.  The Snake River cuts through the 10-mile wide Hell's Canyon which is 7,993 feet deep (almost 2,000 feet deeper than the Grand Canyon). The canyon was carved by Snake River, which flows more than one mile below the canyon's west rim on the Oregon side and 7,400 feet below the peaks of Idaho's Seven Devils Mountains range on the east side. For the most part, the area is inaccessible by road, though many adventure into the canyon by boat. The earliest known residents in Hells Canyon were members of the Nez Perce Tribe. In 1806, three members of the Lewis and Clark expedition entered the canyon along the Salmon River. They turned back without seeing the deep parts of the canyon.