When I first shared photos of our kitchen remodel beginning, a friend suggested buying a Halloween skeleton and hiding it in the "dead" corner space for the next homeowners to discover years down the road.
Another suggested we do a body outline on the floor (like you might see at a crime scene) so the person replacing the floor can have a minor heart attack when they find it.
While those were funny, the suggestions did give me the idea to create a time capsule to leave behind one of the base cabinets.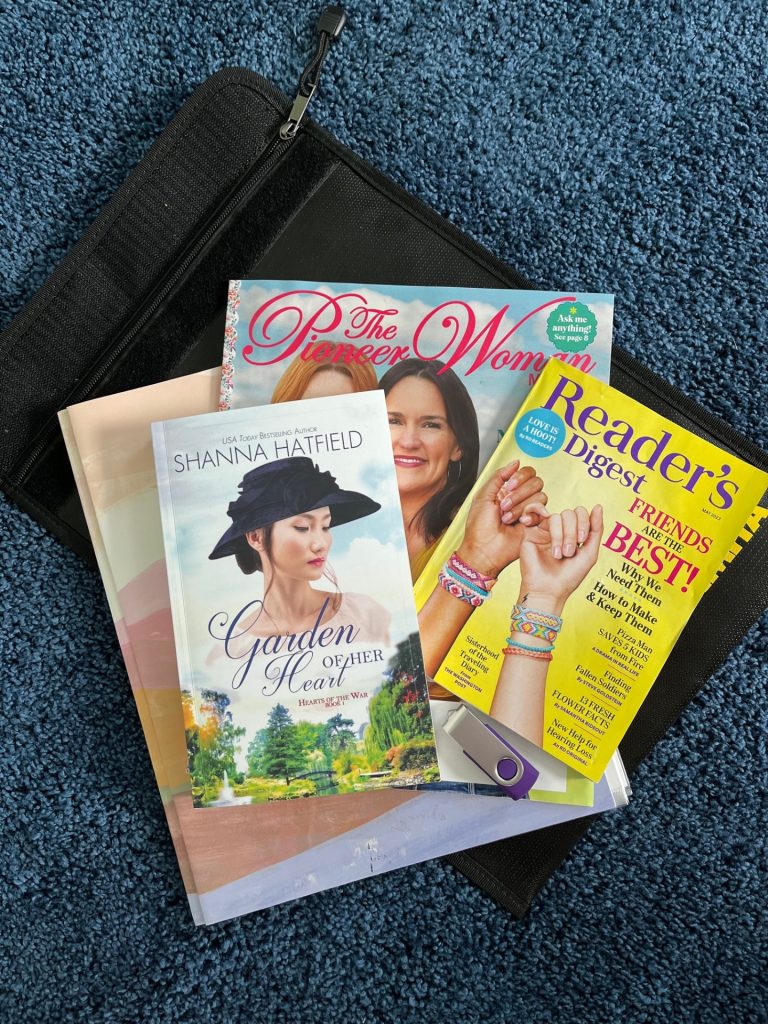 I compiled information about the house, improvements we've made and the years, and a little about us. Thanks to suggestions from my wonderful Hopeless Romantics group on Facebook, I included one of my books with an explanation of why I chose it, along with a couple of magazines from the month we began the remodel. I also included a USB drive with photos of the house through the years we've lived here.
And I added this little 2023 fact sheet.
I wonder when the time capsule will be unearthed. The kitchen cabinets we took out have been there since the house was built in the 1950s. I somehow doubt that many years will pass before future homeowners renovate it, but who knows.
My hope is that the time capsule will make them smile and give them a glimpse into the lives of the family that once lived here and loved this home.
What would you include in a time capsule for future owners of your home?