Because I love to plan parties (even if 90% of them only take place in my head), and also because my wedding was such a disaster (except for the groom! He is a keeper!), I love researching wedding details for my books. Absolutely love it!
From the gown to the flowers, to the cake and decorations, I could spend hours (if I had them) browsing through all the options.
As it is, I enjoy every minute I put into the details I write about weddings (and parties) in my books.
Lilac Bride was especially fun for me because I kinda got to plan the wedding twice. The first time is Katherine's "dream" wedding. But then her plans fall apart and she calls off the wedding. Not to give away any spoilers, but I did get to come up with plans for the wedding, round two.
It was such fun!
The dress on the cover of the book is a combination of two different dresses, and they looked so lovely together! And you'd never know they weren't all one piece (thank you, Photoshop!).
Lilacs were obviously going to play a big role in the decorations, but it was neat to see the different ideas for incorporating them, even looking at wedding invitation samples.
These beautiful invitations from the Etsy store SimplyDIYPaperie provided the inspiration for the invitations (albeit printed all wrong) in the story. I thought they were gorgeous!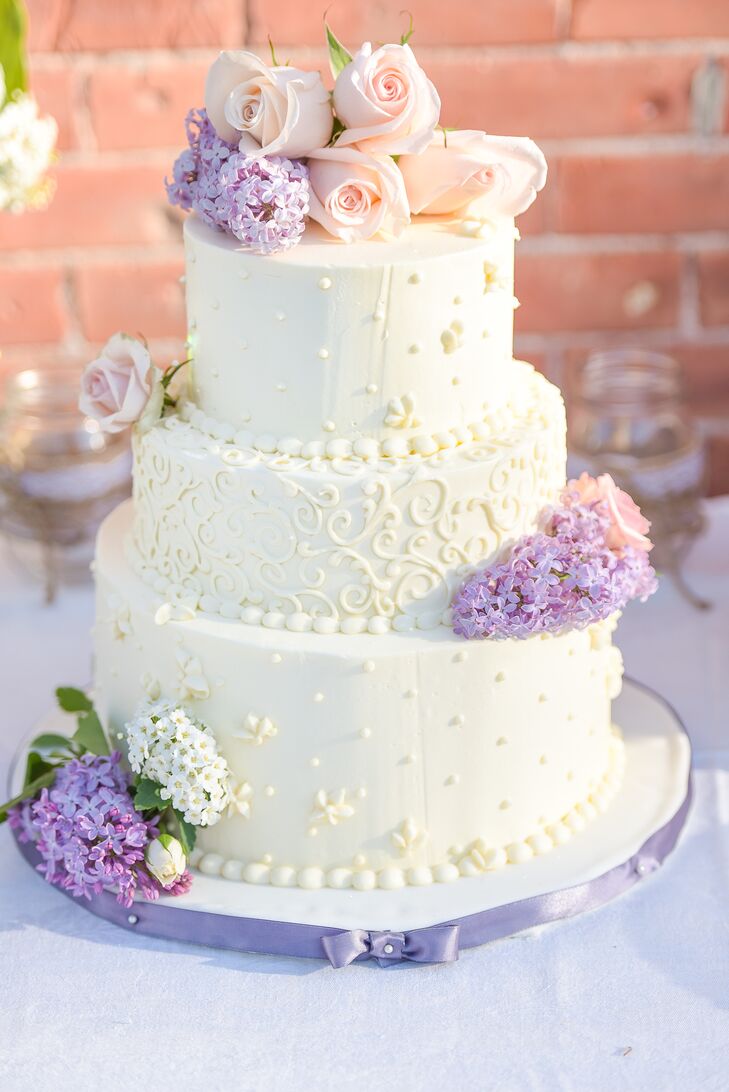 And look at this gorgeous cake from The Knot.  The simplicity of it, with roses and lilacs, are what make it so spectacular.
Can you tell I had a lot of fun with this story and all the wedding details?
See more of what inspired my creativity on my Pinterest Board.
And if you haven't yet read Lilac Bride, be sure to get your copy today!