One day Captain Cavedweller came home from a trip to town with a bag from the Dollar Store (which he never goes to).
Anyway, he found these cute little glittery red roses that are attached to alligator clips.
As soon as I got over my surprise that he would just randomly bring these home because he thought I'd "make something crafty" with them, I started to think of ideas.
A butterfly was the first thing that popped into my head.
This little package topper is so cute, and so easy to make.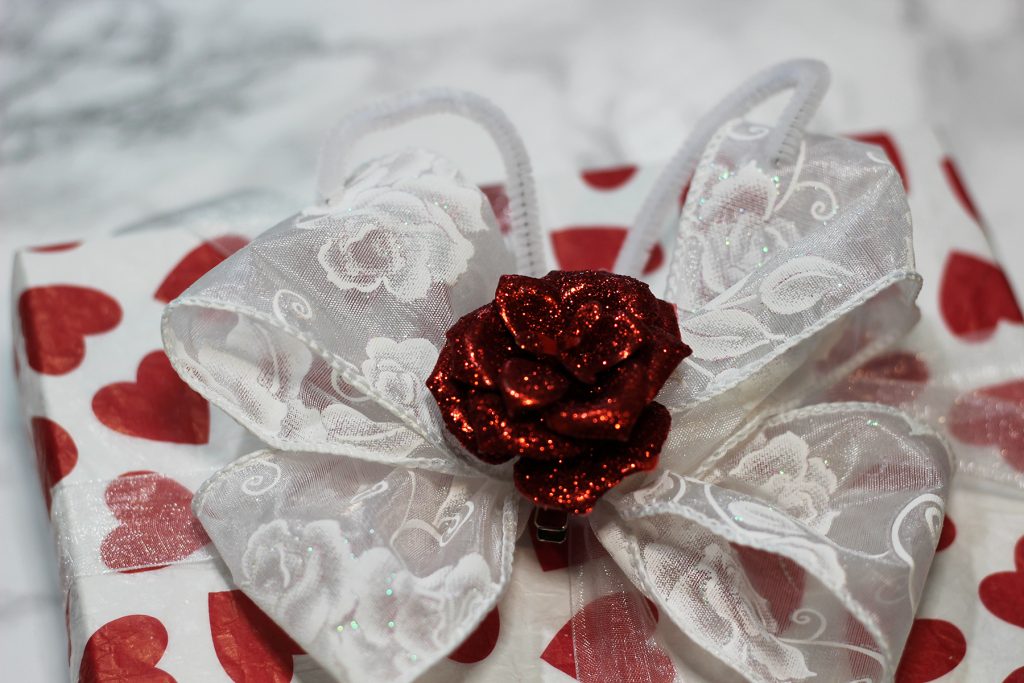 Isn't it fun!  I love the way it turned out.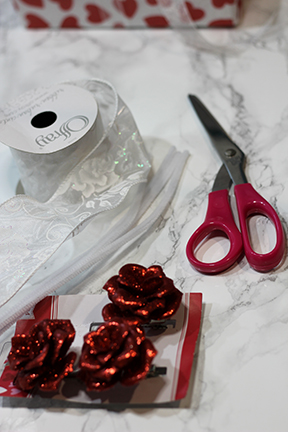 SUPPLIES:
2 1/2 inch wide wired ribbon (ribbon without wire works too, but the wires holds the shape better – and I like organza ribbon. It's not so heavy.)
roses on alligator clips (or glue on your own)
Pipe cleaners
scissors
DIRECTIONS:
Measure a 30-inch piece of ribbon and cut it straight across.
Fold the ribbon into fourths, making four loops. The bottom two loops can be slightly smaller than the top. Gather tightly in the center, keeping the raw edges of the ribbon tucked to the inside.
Fold one pipe cleaner in half. Slide it onto the bottom end of the ribbon you have pinched together in the center. Twist the top a few times to secure it and keep the ribbon in place, then adjust the antennae. Add the alligator clip rose, fluff the "wings, and attach to your package, present, gift bag or whatever you choose.
Wasn't that easy?