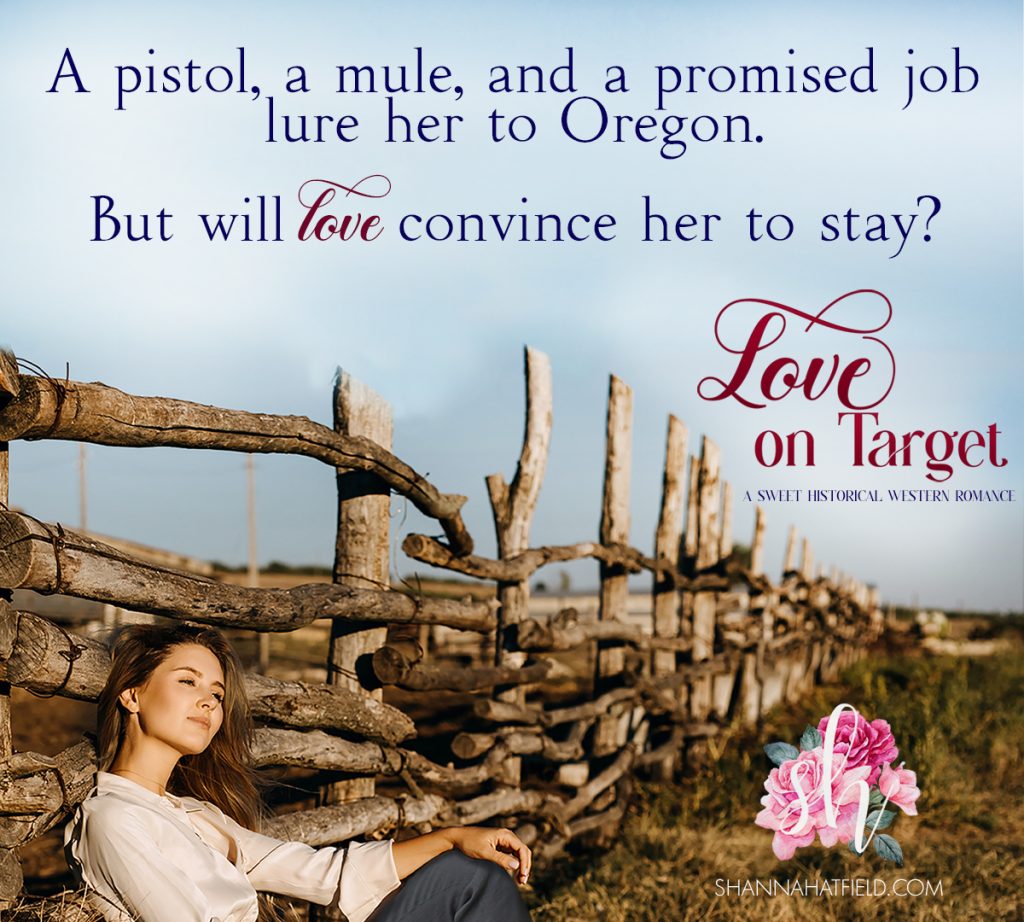 Only one more week until Love on Target  releases!
The book will be available on Amazon digital, paperback and hardback formats, as well as Kindle Unlimited!
One of the unsung heroes in the story is a mule named Scout. He belongs to the heroine, Rena, and is her faithful (albeit old) companion and carries her a good part of the way from Texas to Oregon.
Here's the photo that inspired Scout's character (except I envision the mule older with a bit of sway in his back!)
But it helped me picture Scout in the story and how close Rena would be to her beloved mule when she had so few she could count on.
Here's the scene, where Josh (the hero) first encounters Scout.
~*~
Josh decided to check in the barn to make sure Theo wasn't hurt or something along those lines before he followed Gabi to the creek. He stepped inside, and the first thing he noticed was a mule—a tired fellow, getting on in years—asleep in a stall. He'd never seen the mule at Theo's place or around town and wondered how it had gotten there. Theo hadn't mentioned having company, although he was expecting a cousin from Texas to arrive toward the end of May.
Josh's gaze landed on a saddle in such poor shape, he wondered how it stayed together as it balanced on one of the poles Theo had fastened to the barn wall to hold tack. A bridle hung off the saddle horn. Josh lifted it and shook his head. The thing was so old and used, he was sure he could hold it up and see the sky in places where the leather had almost completely worn away. It was a wonder it hadn't fallen apart and left the rider at the mercy of the mule.
Then again, the old mule didn't likely require a lot of direction to get him to amble on his way.
Josh returned the bridle to the horn of the saddle and walked through the barn, not finding anything amiss. Just to be sure, he climbed up the ladder into the loft and glanced around, but no one was there. He was nearly back down the ladder when Gabi's blood-curdling scream reached him. He jumped off the last three rungs of the ladder and took off in a dead run toward the creek …
~*~