It is a whole lot of fun for me when I can connect one book (or series!) to another.
Which was why I decided to connect the main characters in Lucky Shot (Pink Pistol Sistserhood book 9) to two existing series.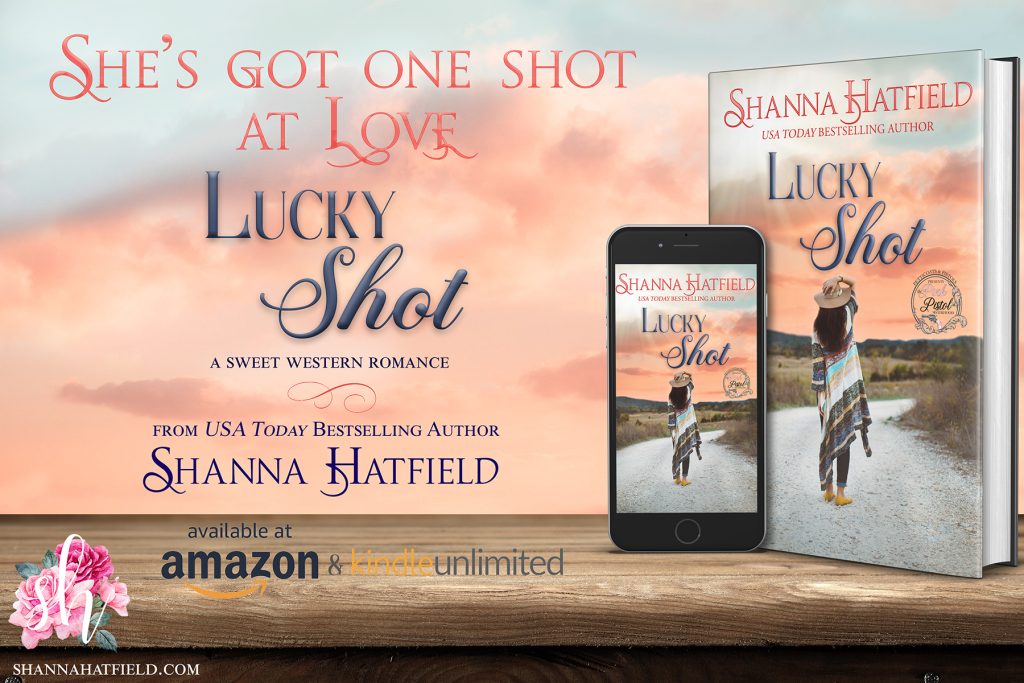 Set in 1972, Grace Marshall is a nurse who works at the VA Hospital in Boise. If you read Love on Target (book 2 in the Pink Pistol Sisterhood series), you will recall Theo Marshall is a cousin to Rena Burke (the heroine of the story). Grace is a great-granddaughter to Theo! Not only that, but Grace grew up in the town of Holiday, Oregon. If you haven't yet read any of the Holiday books, start with Holiday Hope.
As for our hero, Levi Gibson, he grew up in Star, Idaho, which is near Boise. He lives on a potato farm that has been there for generations, and he's working on renovating the house where his uncle used to live before his uncle packed up and moved away. That uncle just so happened to move to Pasco, Washington, and you can read about Lark Gibson, one of his descendants, in Savoring Christmas.
Just for fun, here's a little excerpt from Lucky Shot: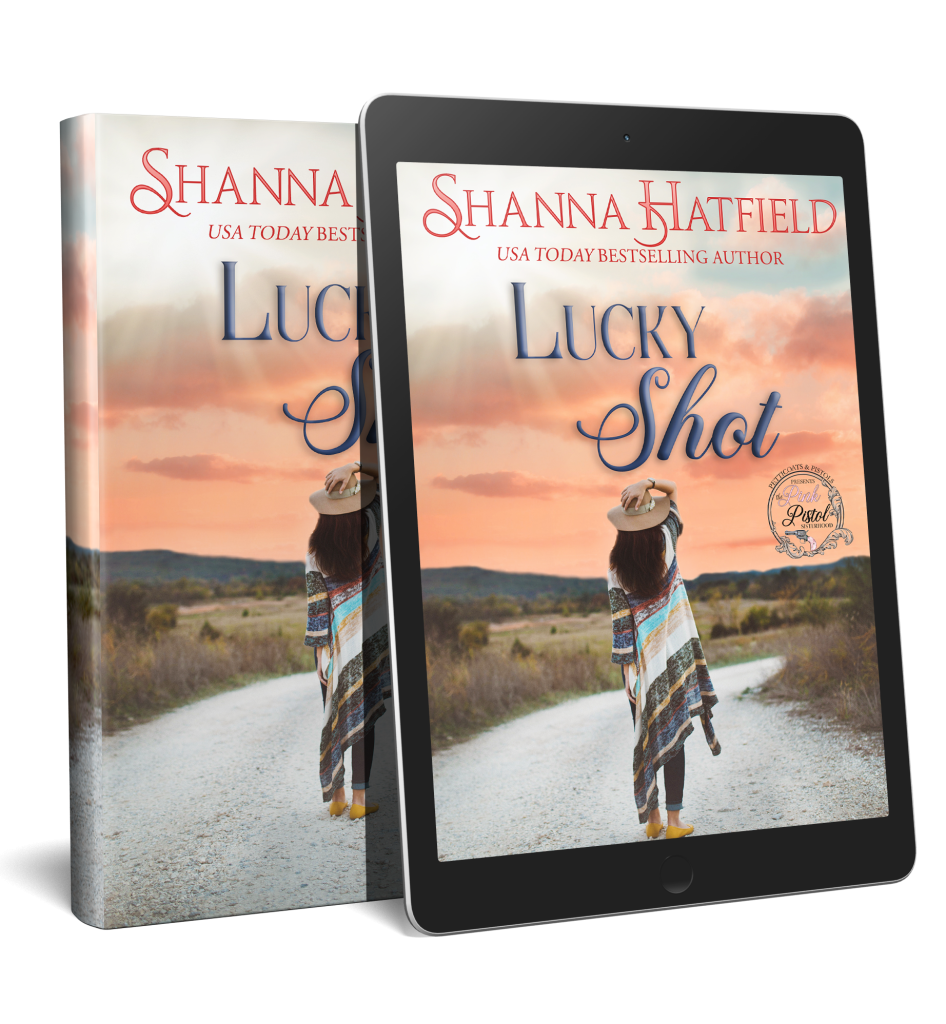 She straightened in time to see Levi sprinting through the rain with a vase of flowers.
His cowboy hat had kept his head dry, but Grace was sure she could wring water out of his shirt when he stepped inside. A vision of him shirtless made warmth sear her cheeks as he walked over to her and held out the vase.
"Here," he said, holding it out to her.
She stared at the vase brimming with fragrant lilacs, white tulips, and pink peonies. The arrangement was stunning, but she had no idea why he'd bring it to her.
Hesitantly, she reached out for the vase. "What's this?"
"An apology," he said, removing his hat as she took the vase from him.
She held the vase against her mid-section, longing to bury her nose in the divine lilacs. She'd always loved the scent of them when they bloomed in the spring. On their dairy farm, they had several old bushes that bloomed along the back fence. She'd missed them since she'd moved to Boise. The only chance she got to smell flowers now was while walking in the park, or when one of her fellow nurses received them as a gift.
"An apology?" she asked, giving the cute cowboy a curious glance.
"For Friday. I was rude, and I'm sorry. It wasn't anything you did," he admitted, appearing both nervous and repentant.
She ignored the way he'd shoved his left hand into the front pocket of his jeans to hide his injury. His right hand clenched his hat, as though he was anxious. Uncertain.
"Do you really think I'm too young, incompetent, and impertinent to be a nurse?" she asked, keeping her expression unreadable, but she shifted her posture, cocking one hip defiantly.
A slow grin spread across his face as he watched her, appearing to keenly observe her every move. His head shook from side to side. "No, ma'am. I think you are more than qualified to do your job, and you were not impertinent. I'm truly sorry for the way I behaved when I was here. The way I acted was unnecessary and unkind, and it bugged me all weekend that I'd been that way with you. Truly, I'm sorry."
"You're forgiven," Grace said, grinning at him and surrendering to her need to sniff the blooms. She closed her eyes to better savor the fragrance, then opened them to find Levi watching her. "I love lilacs."
His grin broadened. "We have a bunch of them at the farm just starting to bloom. The tulips were on the north side of the house, or they'd likely be gone for the season."
"It's a magnificent bouquet. Do you need the vase back?" she asked.
"No. Ma has dozens of them. She gets the credit for arranging the flowers, though. She said to tell you that she did a better job of raising me than you might have previously considered and to please not hold my behavior against her."
"I did have a few thoughts about that this weekend." Grace smiled and hugged the vase a little tighter. "I do thank you, Sergeant Gibson, for these lovely blooms, but I should get to work."
"I didn't mean to keep you. I just wanted to apologize and ask for your forgiveness."
"You are forgiven."
"Thank you," he said, taking a step back toward the door.
Grace had never, not once in her life, considered asking a guy on a date, but a sense of panic welled in her at the thought of not seeing Levi again soon.
The words spilled out of her, leaving her unable to stuff them back into her mouth. "Are you busy next Saturday?" she heard herself ask.
Levi appeared as shocked by the question as Grace felt.
Pre-order your copy today on Amazon, or read through Kindle Unlimited once it releases June 20!