Lucky Shot is book 9 in the Pink Pistol Sisterhood series, and will release June 20.
The thing is, I wasn't supposed to write this book.
One of the authors in our group had too much life get in the way and wasn't going to be able to write the story she'd planned, set in the 1970s.
When I heard the news she would have to step back from the project, I was so sad. Then I heard a little voice whispering in my ear, telling me to write the story.
What?!?
I was already a month behind my own self-imposed writing schedule. I didn't have time to take on another project.
But that voice kept whispering in my ear, "write the book."
So, I thought about it, talked it over with Captain Cavedweller, prayed about it. The next morning, I asked if anyone would care if I wrote the book, and since no one objected, I did.
Most mornings, I wake up with a song in my thoughts. Sometimes it's hymns, sometimes it might be an old song I haven't thought of in years.
The morning I found out about our friend not being able to write the book, I had awakened with the song "I Can See Clearly Now," by Johnny Nash in my head. That song debuted in 1972.
(Gives me goosebumps just thinking about that!)
Somehow, knowing that song was in my head that morning gave me assurance I needed that this was the right thing to do.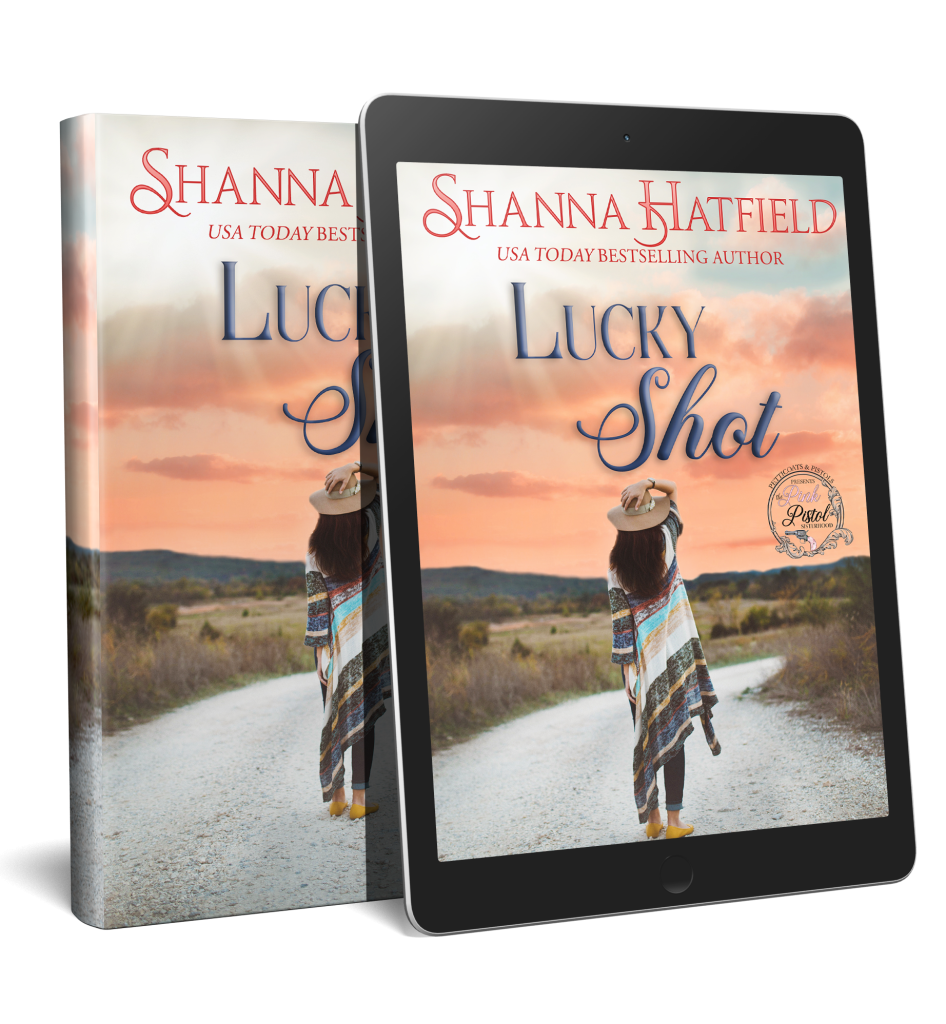 What's a girl to do when her aim is true?
As a registered nurse at the Boise VA Hospital, Grace Marshall is devoted to her patients, but some wounds require more than medical care. A patient too stubborn and angry to accept the help he needs storms out of her exam room, ruffling her feathers. Yet, when the man returns to apologize, something about him tugs at her heart.
Levi Gibson left for war young and idealistic but returned from Vietnam with physical scars and a haunted soul. He tries to banish the darkness brewing inside him with hard work on his family's potato farm, but it's a young nurse's kindness that brings unexpected light and joy into his life. If Levi can open up to Grace and let her see his pain, could she be the key that unlocks a future full of hope instead of mere survival?
After her father sends Grace a legendary pistol, target practice provides an excuse to spend time with Levi during the summer of 1972. As his shadows overwhelm him, it will take far more than a lucky shot for Grace to hit love's mark.
And just for fun, here's that song (which I played while I wrote the book):