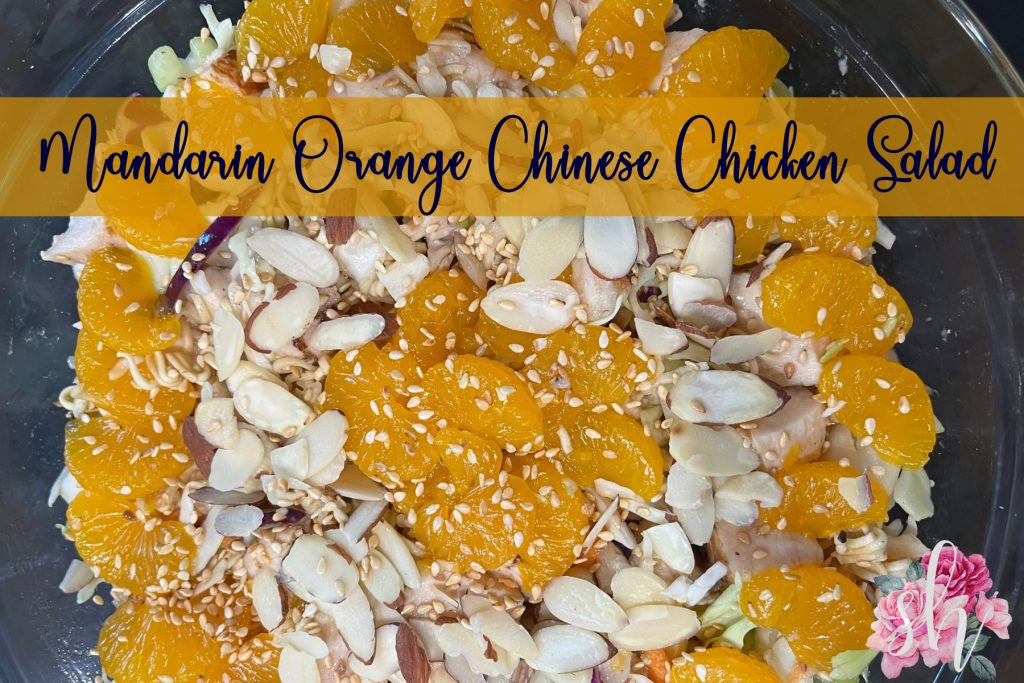 Last month, before our kitchen remodel was complete and I still didn't have a sink, we were invited to a potluck. I searched for an easy-to-make recipe and landed on Mandarin Orange Chinese Chicken Salad. Even though we ended up not able to attend the potluck, I still made the salad and CC loved it.
The exact origin of this salad is a bit of an unknown. Legend claims, however,  it was invented in the 1960s at a restaurant in Los Angeles at Cary Grant's request. Sunset magazine published a recipe in 1970, and Wolfgang Puck created his own version of it in the 1980s.
It comes together quickly, and is great for summer gatherings. Enjoy!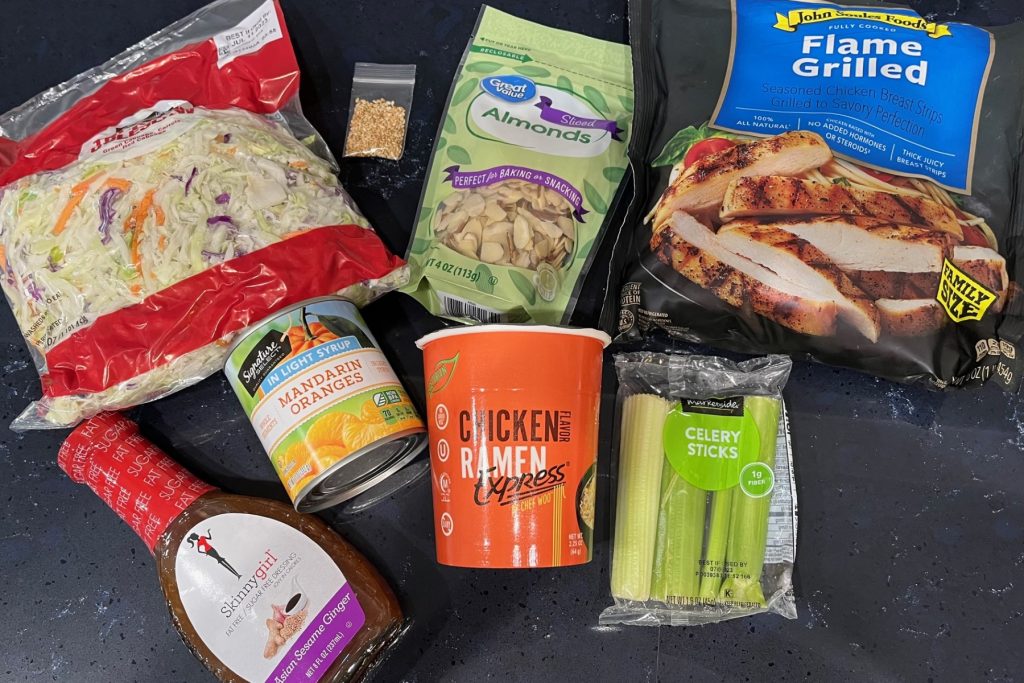 INGREDIENTS
6 cups shredded cabbage (or a bag of slaw mix)
3 cups cooked chicken, shredded or cut into bite-sized pieces
1/2 cup celery, thinly sliced
1 cup mandarin orange segments
1/2 cup sliced almonds
1 tablespoon sesame seeds
1 packet instant ramen noodles, crushed (minus the flavoring packet)
1/2-1 cup Asian dressing (I used Skinny Girl Asian Sesame Ginger dressing which was perfect for the salad)
DIRECTIONS
Combine all ingredients in a large serving bowl. Toss with dressing. Chill before serving. Refrigerate any leftovers (we didn't have any!).
Note: Rotisserie chicken works great for this and would have been my preference if the grocery store had had any the day I bought the ingredients. I couldn't find a regular packet if instant ramen noodles and used the soup variety, shaking out most of the powdered flavoring before using. If you shred your own cabbage, add one large shredded carrot (about 1/4 cup). You can also add 1/2 cup of sliced green onions if you like onions.