If you are planning to cook out this weekend, or attend a barbecue, here is a list of BBQ do's and dont's, as well as a list of condiment commandments!
And I'm also sharing my Patriotic Berry Trifle recipe, which is so, so easy!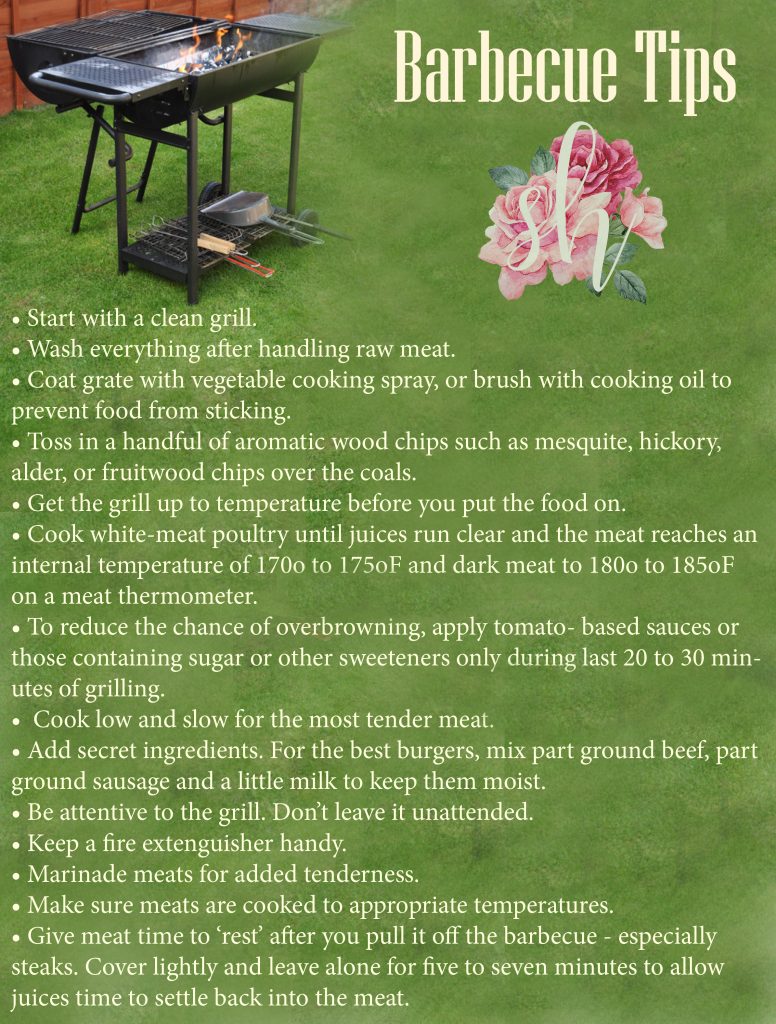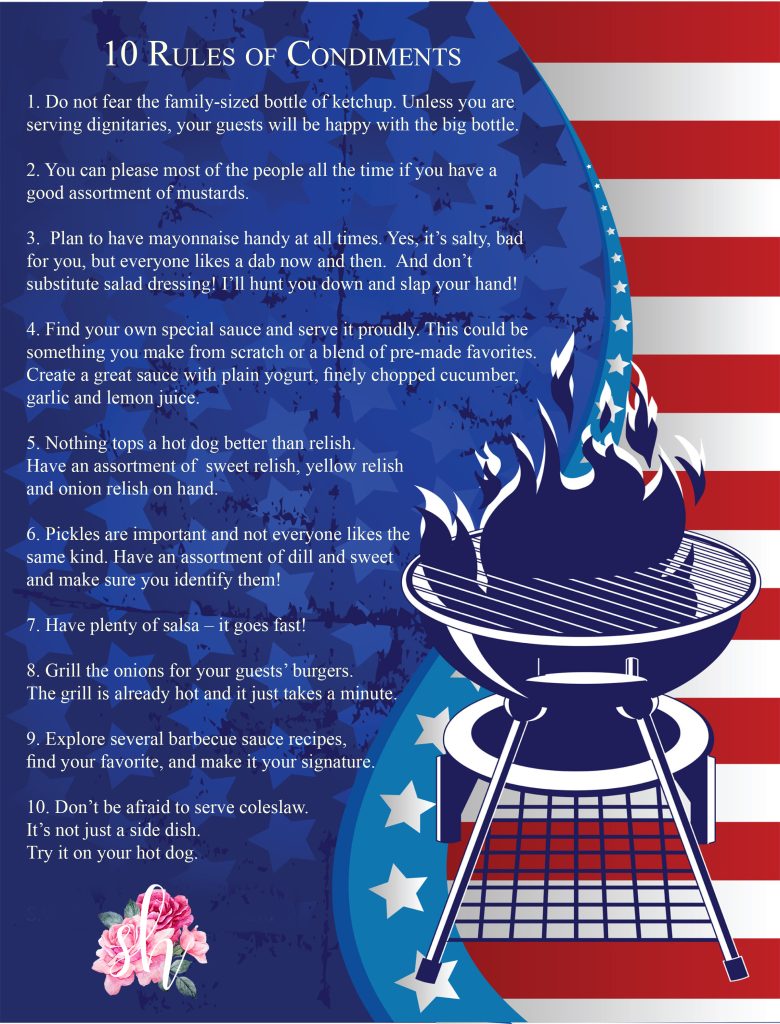 And that recipes, as promised!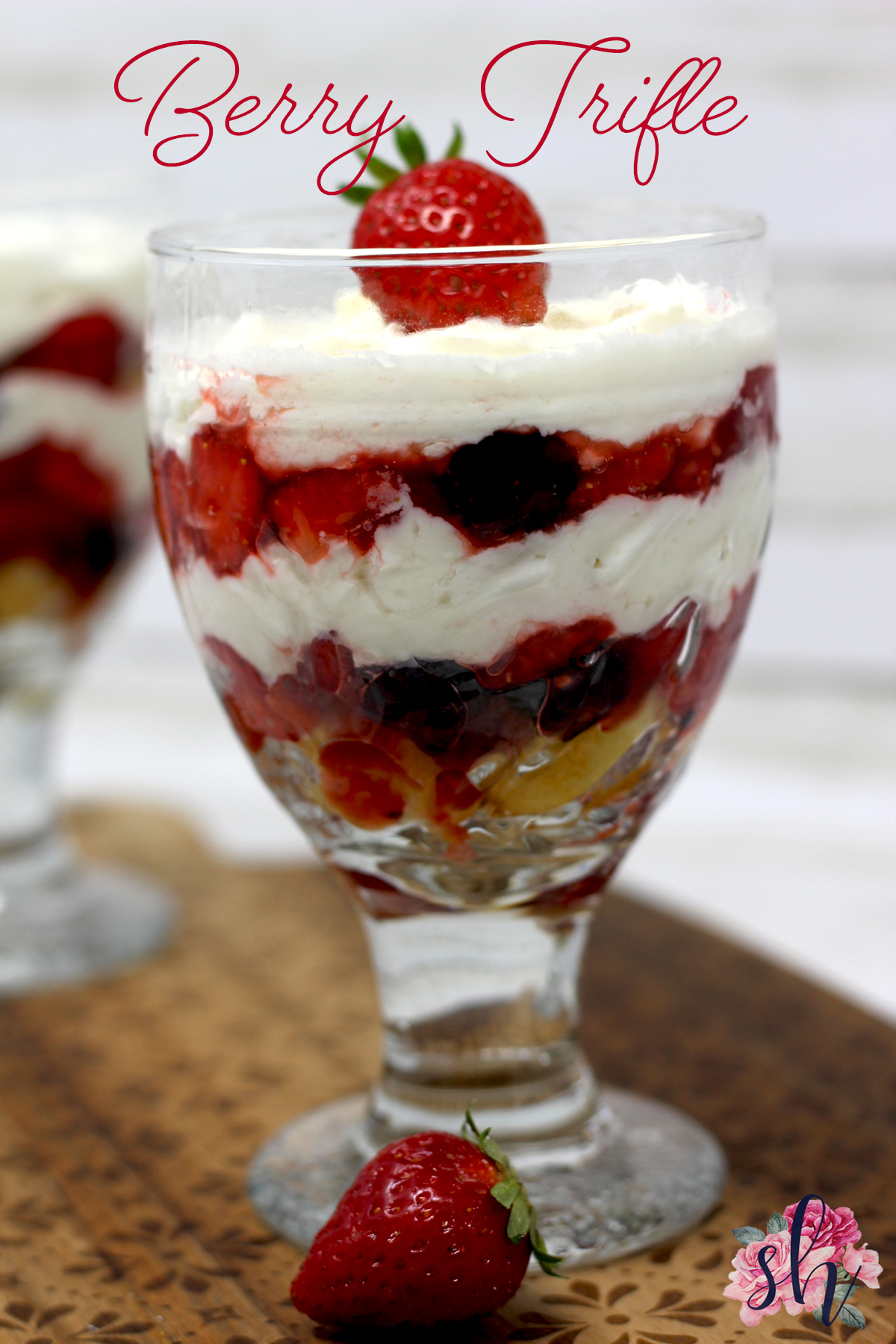 INGREDIENTS:
3 cups cake pieces
3 cups whipped cream
8 ounces cream cheese, softened
1 teaspoon vanilla
1/2 -1 cup powdered sugar
1 small jar seedless berry jam
3 cups fresh berries (washed, stemmed)
Directions:
Wash, stem (and slice, if needed) berries. You can use any mixture you want, but I used raspberries, blackberries, and strawberries for this trifle. You could also add blueberries for more color!
Mix berries with jam. If you like it sweet, use the whole jar, otherwise, you can just use enough to coat the berries. Set aside.
Whip cream (if not already whipped).
Blend cream cheese with powdered sugar. If you like things on the sweet side, use a whole cup of sugar. If you like them not as sweet, go with 1/2 cup of sugar. Fold mixture into whipping cream.
Crumble cake into your serving dish (individual canning jars would be fun to use for the Fourth of July!). You can use pound cake, angel food cake, shortcake, regulate white cake. They will all work. I happened to find Madeleines at the store and they were perfect (and made me think of Holiday Home!).
Top with berries, then a layer of the cream. Repeat layers until your dish is full. Cover with plastic wrap and refrigerate at least four hours, overnight is even better (it gives the berry juices time to soak into the cake!).
When ready to serve, top with a few fresh berries.
Wishing you and your loved ones a safe, lovely weekend as we remember those who are no longer with us, but in our hearts.