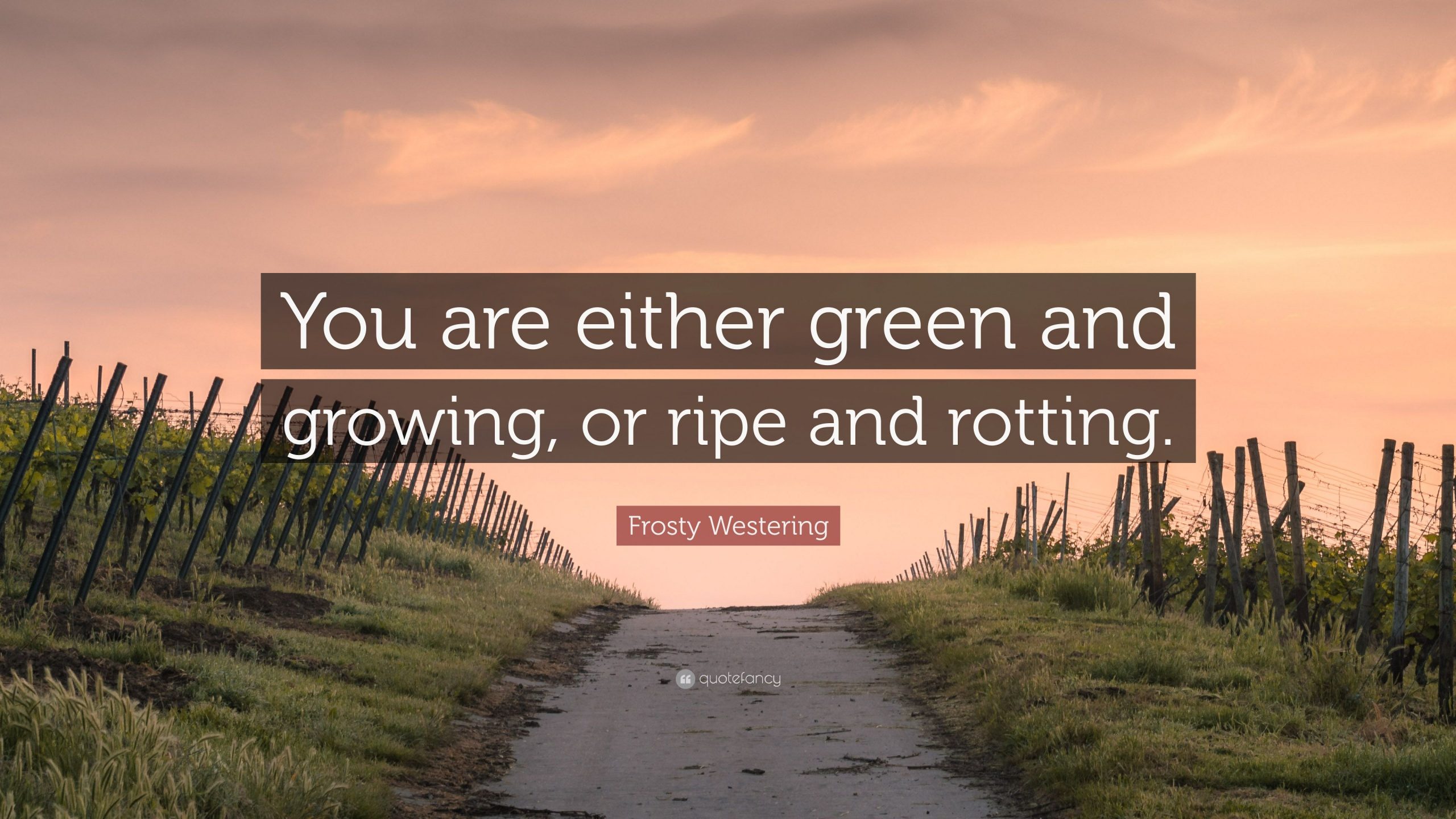 Years ago, when I was doing direct sales for a company that sold products for the home (like dishes and decor), one of the "mottos" the company used a lot was this quote that reminds us life is all about change.
And I took it to heart.
You are either green and growing, or ripe and rotting.
In nature, something is either growing or dying. That's it. There's no sitting around stagnant.
The same can be said of us – in our personal development that applies to our relationships, our careers, and how we travel through this journey of life – we are either growing or rotting.
For me, I enjoy learning new things (admittedly, some things way more than others), but I am continually seeking to gain new knowledge. That's one way I keep my brain "green and growing."
Think about relationships – like when you meet someone who utterly fascinates or captivates you. The relationship is green and fresh and filled with possibilities for growth. It's when a relationship tries to stagnate that it turns ripe and begins to rot.
Anytime we are deepening our roots, nourishing and nurturing our minds and souls, we are growing into a better version of ourselves. The need to grow is one of our core needs as humans, but we have to take care of own growth before we can help others with theirs. If we become complacent in our personal relationships, our careers, in any aspect, we begin neglecting and ignoring our personal development. Then the ripe and rotting stage sets in.
So, how do you know if you're green and growing? Look for things that spark your passion and interest. Get outside your comfort zone. Seek out the things and people who bring you joy. Learn a new skill that challenges you.
If something has been calling to you and you've put it off out of fear or self doubt, be brave and bold and pursue it! Staying green and growing doesn't have to mean huge leaps off a cliff, even baby steps keep you moving in the right direction.
Keep on walking and keep on growing, my friends.