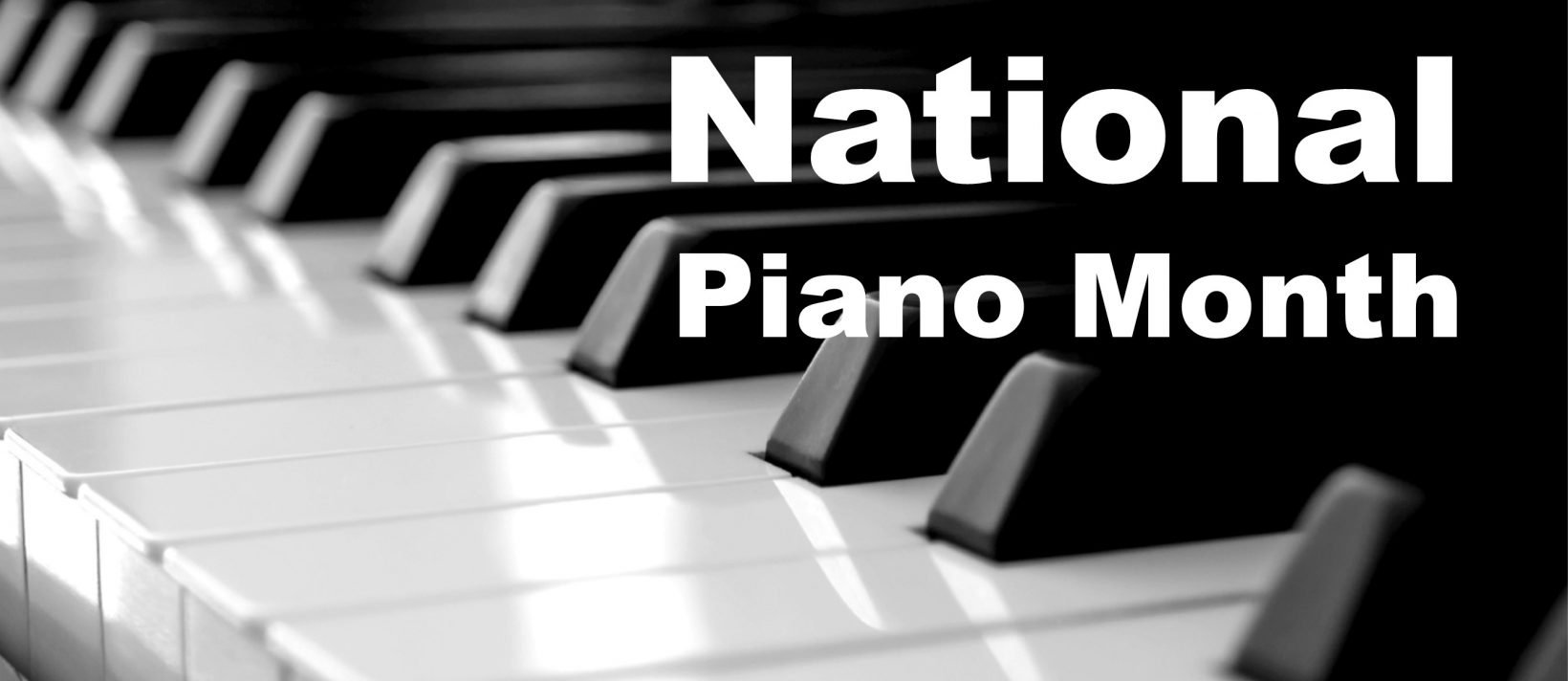 Did you know September is National Piano Month?
What a great thing to celebrate!
Bartolomeo Cristofori is credited with inventing the first piano in Padua, Italy, around 1700. His employment with the Florentine Court of the Grand Prince Ferdinando de Medici put him in charge of a large collection of musical instruments, including the prince's harpsichords. Cristofori's interest in stringed instruments led him to develop the piano.
Composers and pianists like Mozart found a passion and eagerness for a more powerful and sustainable piano sound. The piano underwent tremendous changes during the 1790s to the 1860s, leading to the modern form of the piano.
Piano experts and enthusiasts identify four basic types of pianos: the Spinet, Console, Studio, and Grande. The Spinet piano is the smallest of all piano types, while the Grande is the largest. Each piano style has its own distinct and identifiable sound.
When I was little, we had a vintage upright piano in our basement that belonged to my aunt and uncle. The thing weighed what seemed like half a ton, but I loved playing with it. So, the year I turned six, my mother enrolled me in piano lessons. Once a week, she carted me into town and left me to take my lesson while she made her weekly trip to the grocery store. My piano teacher scared me half to death (she once threatened to cut off my fingers with garden shears), but I loved the music enough to keep playing.
I think I was about ten when my aunt and uncle reclaimed their piano so my parents bought a used spinet piano. I can remember how excited I was the day they brought it home. It was pretty piano and small enough it fit in the living room upstairs. By this time, I'd switched music teachers and fallen even more in love with the music.
At that time, I thought I would reach the pinnacle of piano-playing success if I mastered Music Box Dancer.
For 11 years, I took piano lessons before life just got too busy. I played for the school choir. I played for a few vocalists. One summer, I even worked as a "substitute" piano player for various churches in the area while their regular players were gone on summer vacations.
I loved playing the piano. Loved the way the music could transport me to a different place. And my mom seemed to always enjoy listening to me play.
Then years went where I was gone to college, and busy getting started in a new career. After I married Captain Cavedweller, his mother gave us their "heirloom" upright piano that came in a wagon across the Oregon Trail. It was hopelessly out of tune, but I still enjoyed playing it.
A few years ago, when we were getting new flooring installed and I gave our living room a makeover, we moved the gazillion pound piano into storage and bought another spinet piano.
Every time I play it, it makes me think of the happy days of my childhood when the music brought me such joy.
I hope you'll take a moment to enjoy some piano music this month, whether you create it yourself – or listen to someone else!