When Captain Cavedweller and I started talking about decorating our house for the holidays this year, we agreed we couldn't put up our usual big tree because of our kittens.
They climb. They jump. They investigate. Luna attacks first and asks questions later. Goose thinks everything (including my lace curtains) are there for a workout for his claws.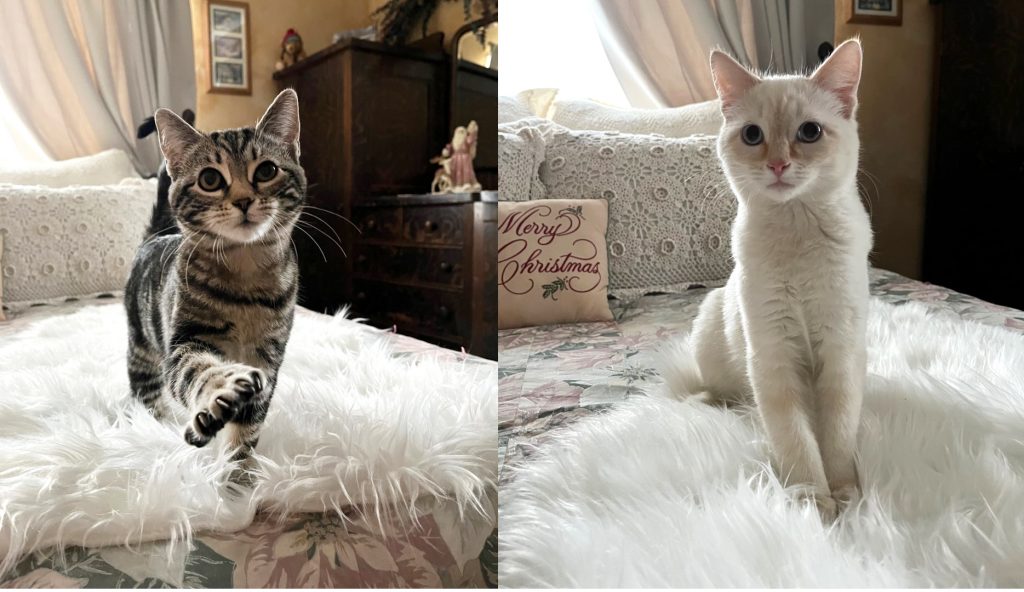 They are so adorably cute, but so into everything!
We had visions of every ornament being broken the first day the tree was up.
So I ordered a 4-ft tree, thinking we could set it up on a table in the living room and cross our fingers all would be well.
Fast forward to Black Friday. I had a friend coming over the next day for lunch and I wanted to house to be all pretty and the decorations complete when she arrived. The tree arrived that morning.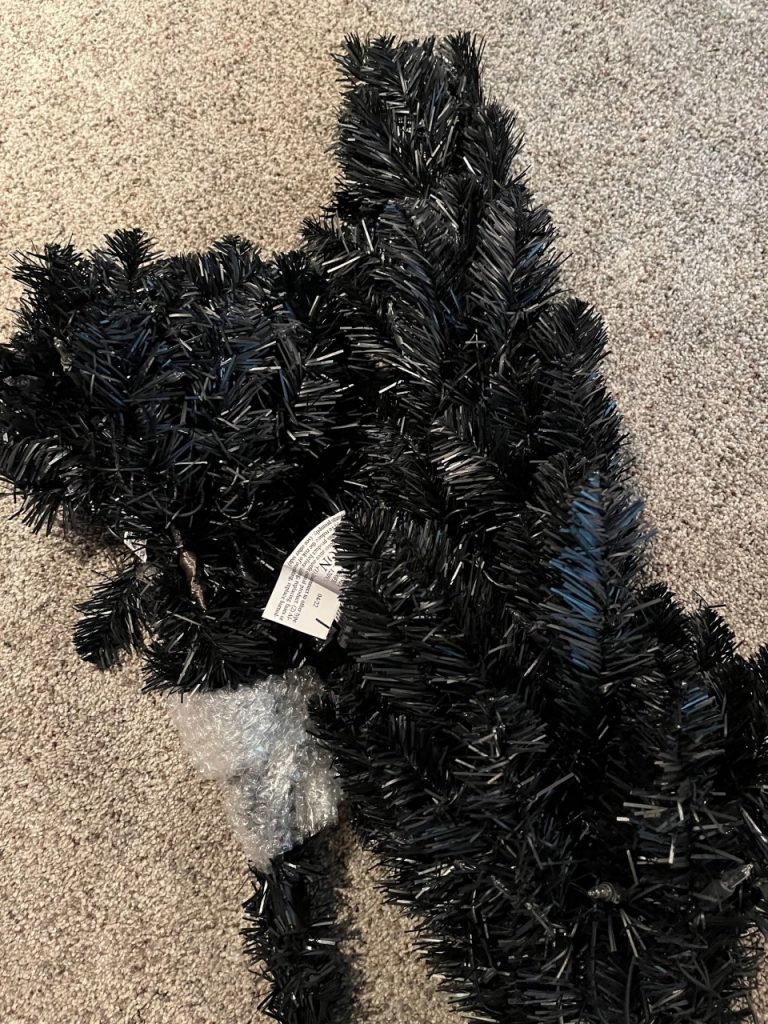 Only the beautiful green pre-lit tree I ordered came as this black thing.
Seriously. There was nothing holly jolly about it!
In a panic, I sent Captain Cavedweller a text. Good man that he is, he stopped on his way home from work, picked up a beautiful pre-lit tree in a cute wooden box, and saved the day.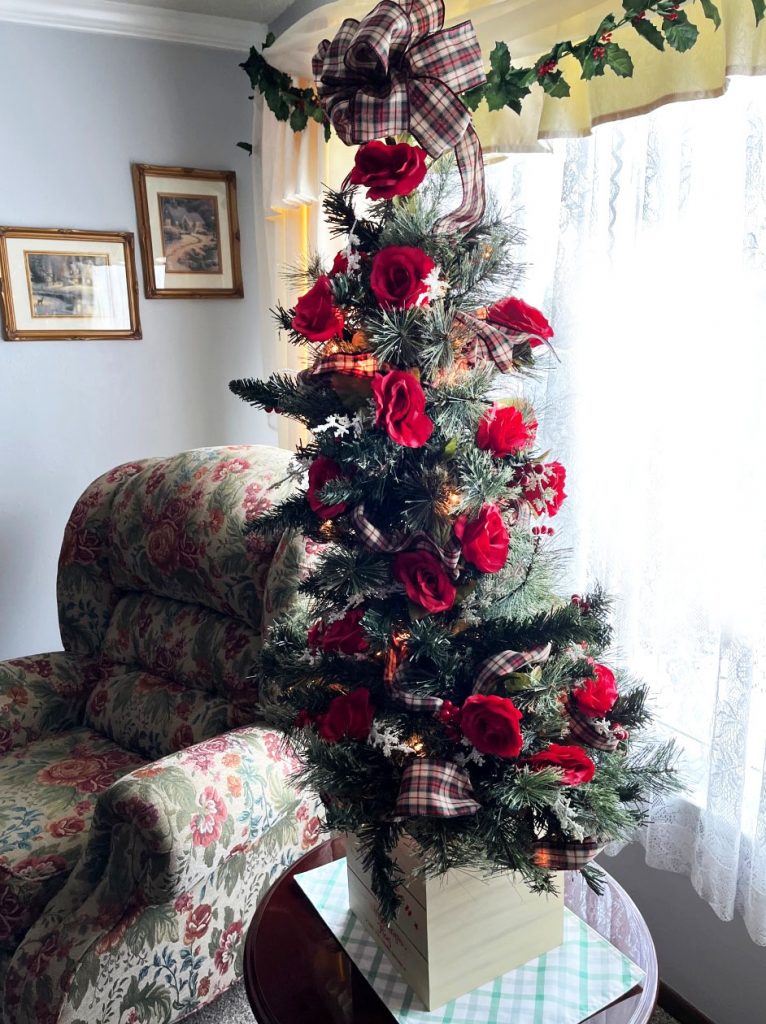 It might not be our usual tree with all our sentimental ornaments, but at least this one, with roses and ribbons, isn't one the kittens can destroy!
What's your favorite decoration or ornament this year?