Captain Cavedweller and I were able to get away for a little much-needed vacation to the Oregon Coast recently. We stayed near Rockaway Beach.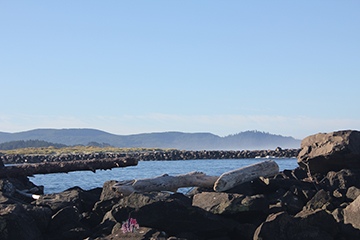 The beach house we rented was right on the end of Tillamook Bay where it comes out to meet the ocean. One morning, we waited for low tide, then went for a walk.
And we both took along cameras, snapping photos.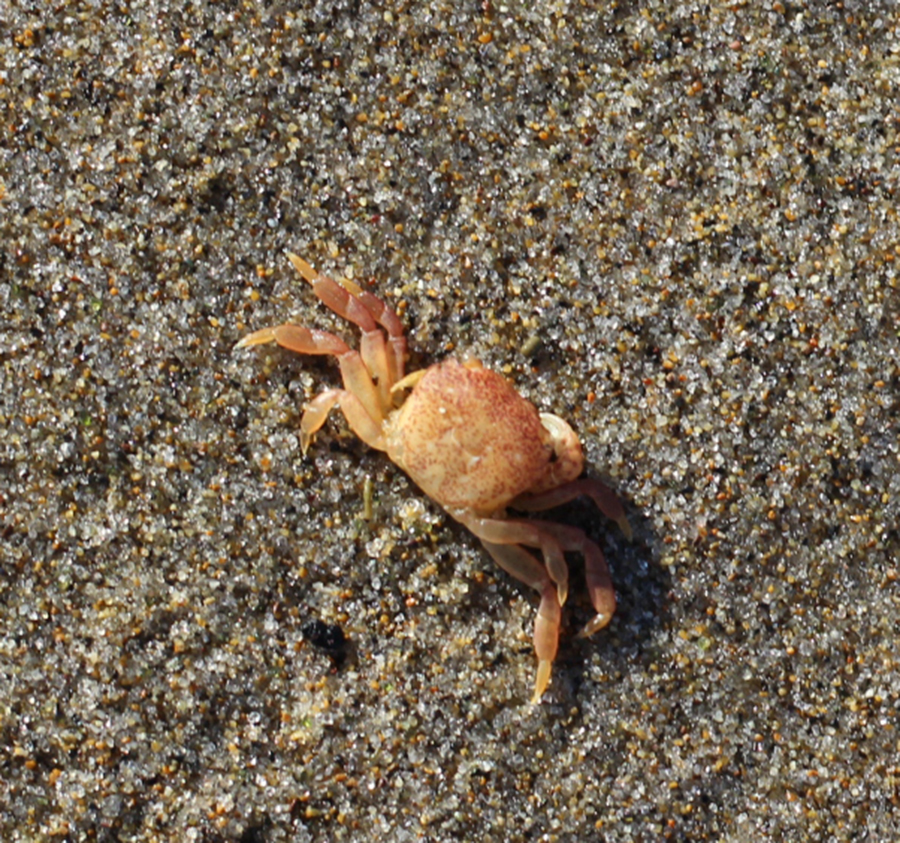 It was fun to see what had washed up on the sand.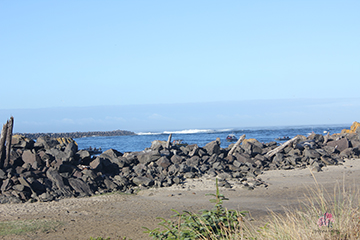 And to watch all the fishing boats.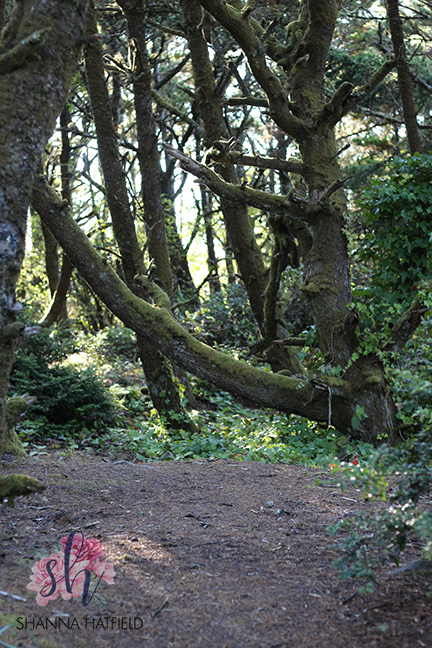 Behind the beach was a wooded area full of mossy trees that were neat to photograph.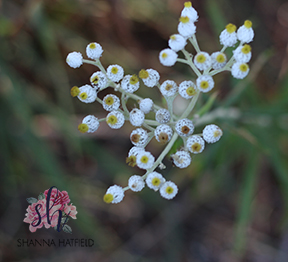 There were also little plants…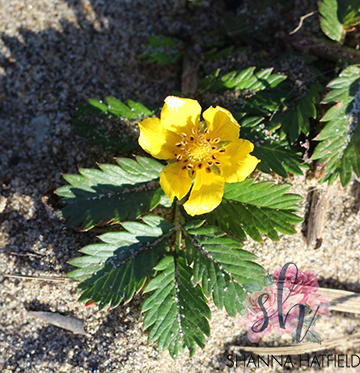 And flowers …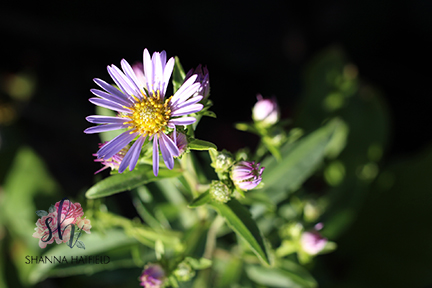 That were so fun to photograph.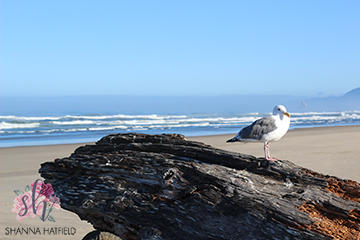 And the seagulls were entertaining to watch.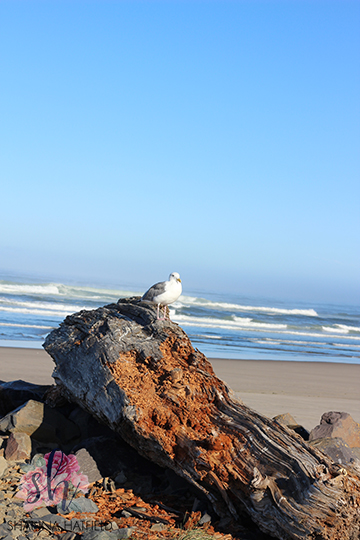 They probably say the same thing about us humans.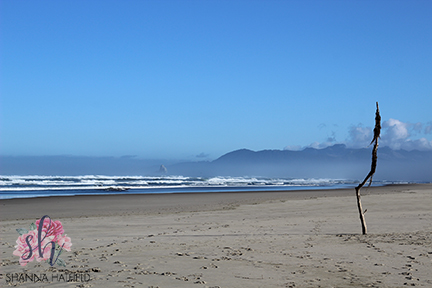 There were only a few people out on the beach, which was awesome. I loved this shot with the morning fog, the waves, and blue sky.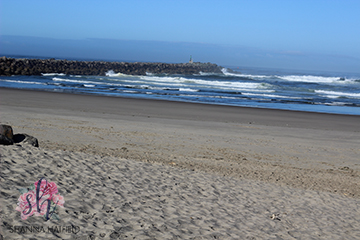 Where the rocks jut out is where the bay meets the ocean.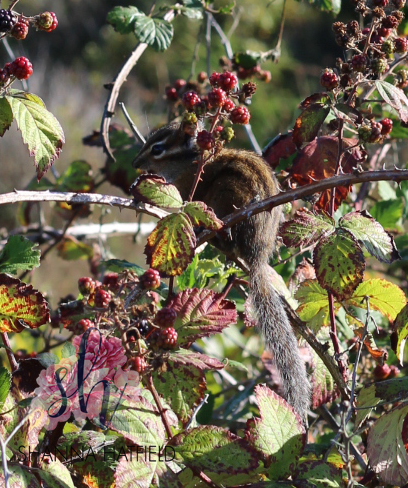 On our way back to the beach house, we came across this chipmunk with the weird tail filling his tummy in the blackberry bushes that grow wild.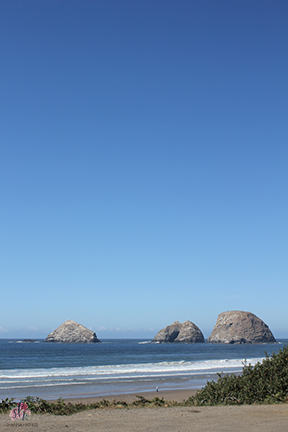 One afternoon, we drove through Oceanside and I just thought this was such a neat scene with the rocks, blue sky, and the waves rolling in. That little speck on the beach is a human, to put the size of the rocks into perspective.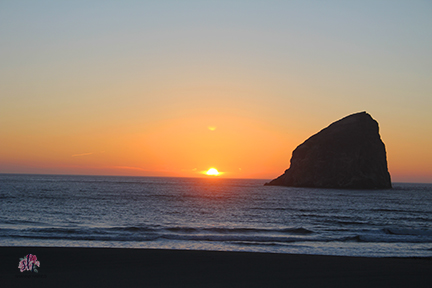 That evening, we went to Pacific City where my awesome cousin and his beautiful wife had rented a beach house and had dinner with them, her mom, and two more of my wonderful cousins who'd come to visit for a few days. The house they were staying in was just steps from the ocean and had the most spectacular sunset that evening.
We spent the next day hanging out with them in Tillamook, and I'll share photos about the museum there in a future blog.
Of course, no trip would be complete if I didn't wander into an antique store or two.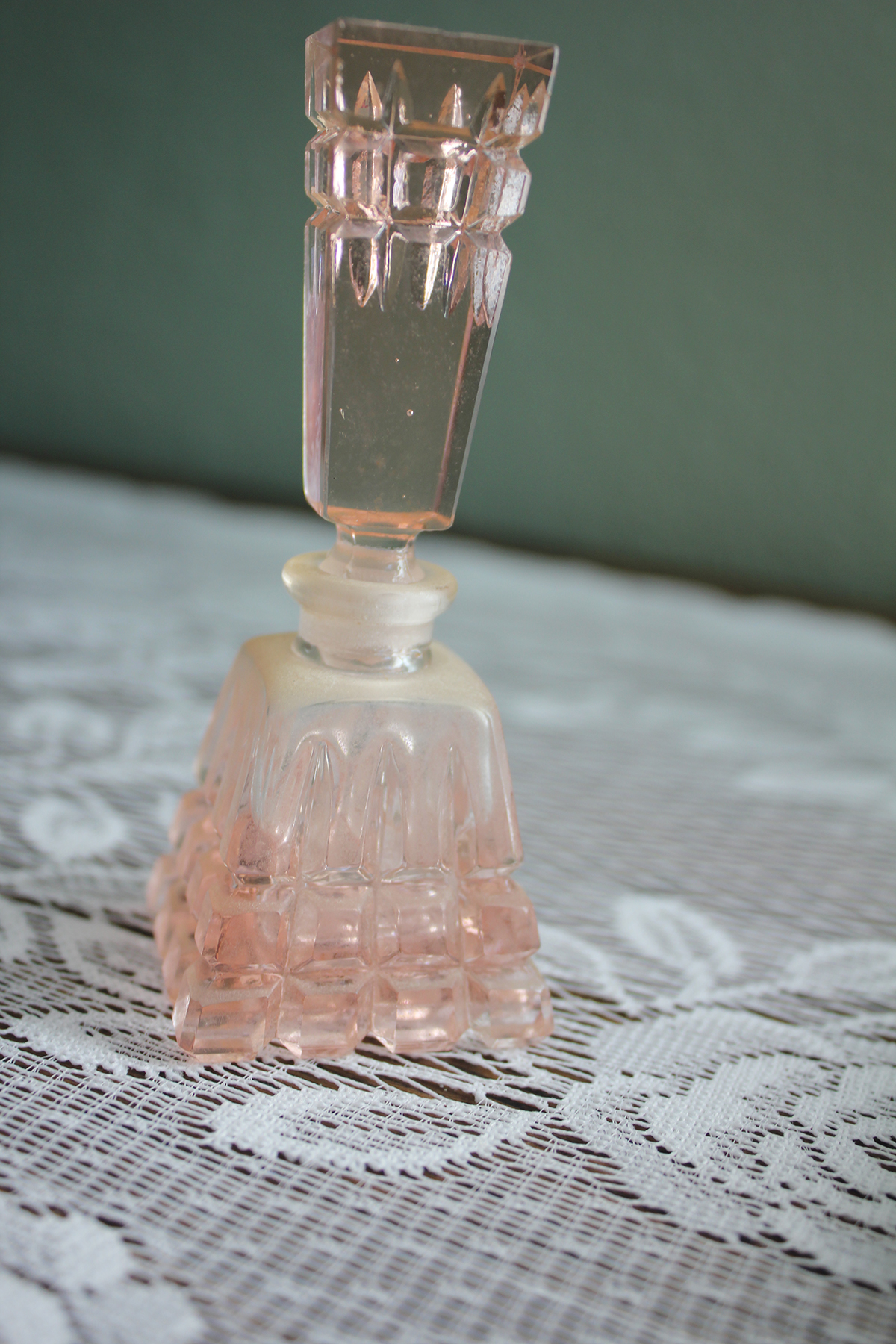 I had to bring home this vintage perfume bottle. It's pink and perfect and called me to me the moment I saw it in the antique shop. The owner said he'd only had it in the store a few days, so I felt fortunate to find it!
Overall, we had a lovely time, and it was nice to get away, just like it's always great to come home again.