When we were wrapping up our Bathroom Remodel project, I was debating what colors to use as accents. Because the room was really a lot of white with some grayish neutrals, I could use any color. But the hues that tickled my fancy were peach and navy blue.
Once of the things we added to the bathroom was a cupboard with glass doors and an open decorative top. I knew I wanted a floral arrangement to sit up there.
So I made one.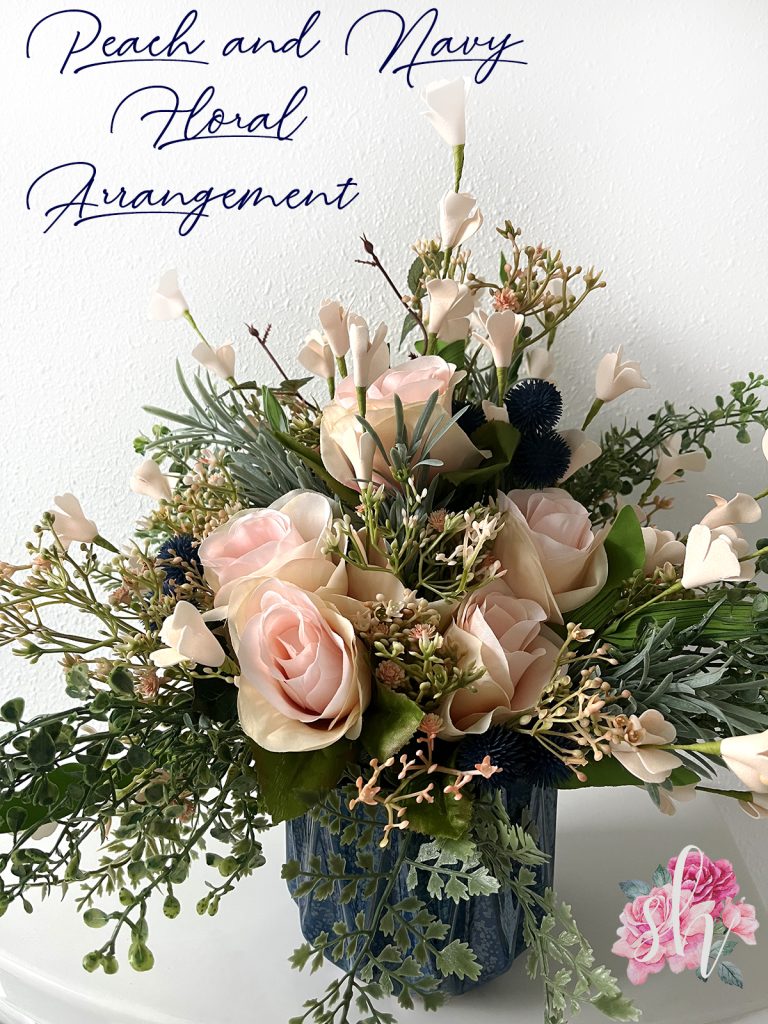 It didn't take long to make ,and was fun to put together.
SUPPLIES
Artificial greens
Artificial peach and blue florals (or whatever colors speak to you)
Flower pot or container
Floral foam
Wire cutters
DIRECTIONS
Start by cutting the block of foam to fit your container. Set aside.
Trim your floral stems. I bought bunches that were wired together, then clipped the wires so I had a bunch of individual stems to insert.
Start with the greens and add them to the container.
Once you have the greens in place, begin to add your larger flower stems and finish with the smaller filler pieces.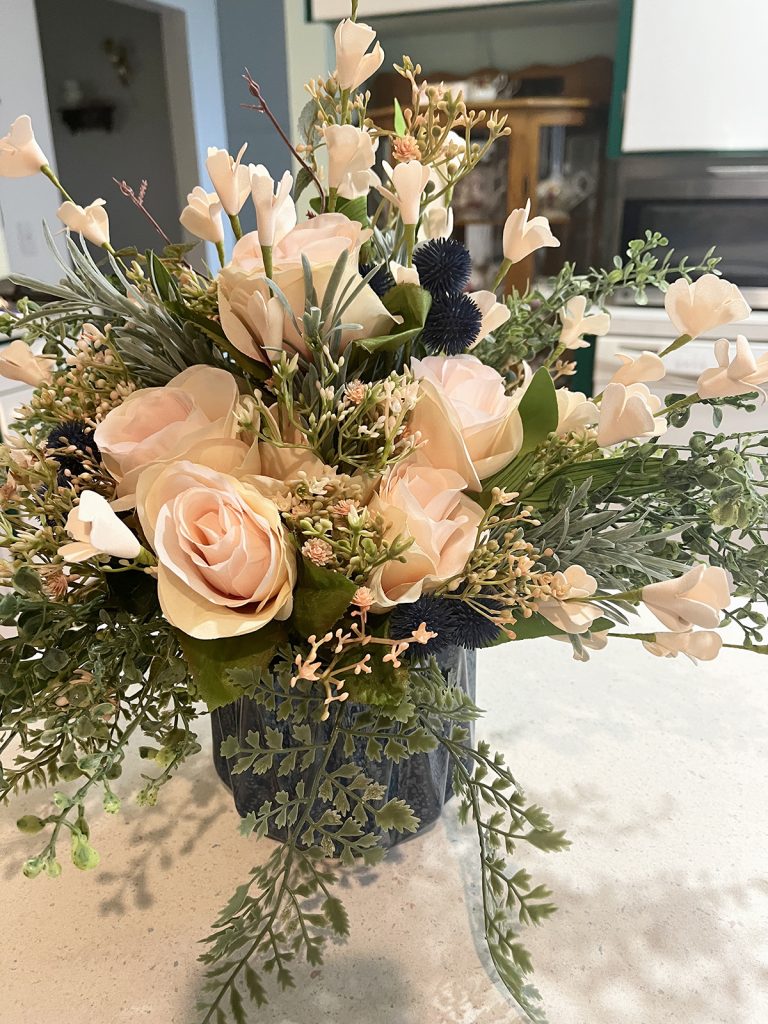 Tada! Now you have a beautiful arrangement to welcome spring!