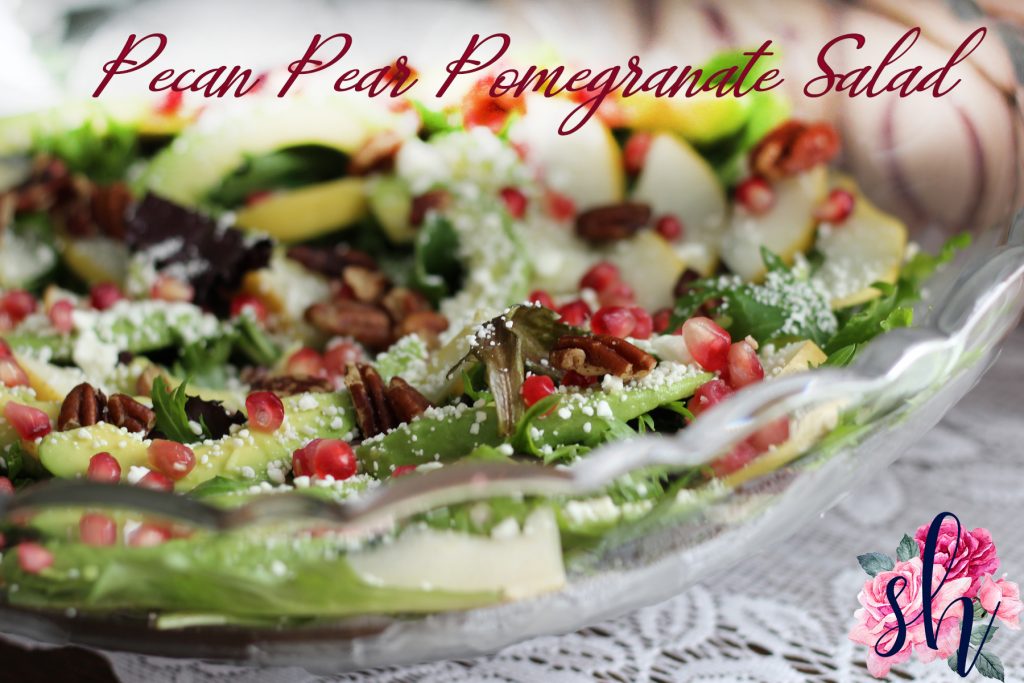 If you are looking for something light and fresh, crisp and green to eat after all the holiday indulgences, this salad is perfect.
Not only that, but it's beautiful!  Enjoy Pecan Pear Pomegranate Salad (say that fast 10 times!).
INGREDIENTS:
4 cups lettuce (your choice, but I like spring mix or baby lettuce best)
1 avocado
1 ripe pear
1 pomegranate
1/2 cup feta cheese
1/2 cup roasted pecan halves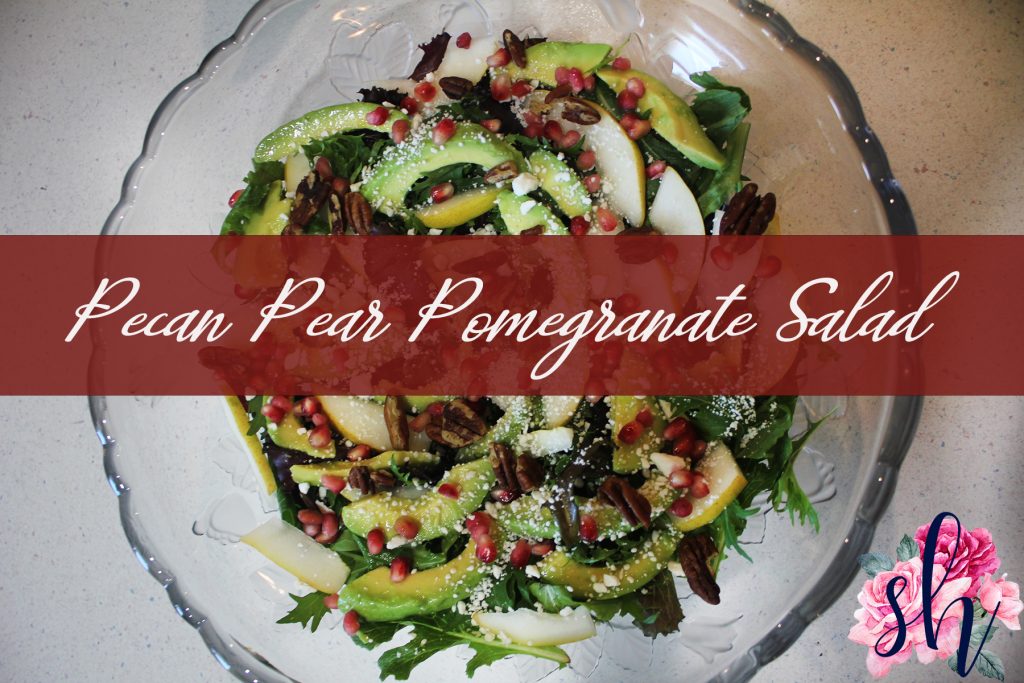 If you, like me, avoid recipes with pomegranates because you detest getting the seeds out, there is an easy way to do it! Cut the pomegranate in half. Hold the cut side down over a bowl, then beat the back of it with something heavy, like a serving spoon (I used an ice cream scoop). The seeds will fall right out. You'll have to pick out a bit of the pithy white stuff (unless you don't mind leaving it in – which is okay!).
Place lettuce in serving bowl (after washing if using unwashed), slice avocado and pear into thin slices. Arrange them over the bed of lettuce.
Top with pecans, pomegranate seeds, and cheese.
Serve with your favorite dressing. I love Kraft Aged Balsamic Vinaigrette.
To turn the salad into a meal, add slices of grilled chicken breast or steak.
Yield: 4-6 servings