Captain Cavedweller and I spent the weekend in Pendleton at the Round-Up. In spite of the wind that was blowing like nobody's business on Friday, we still had a grand time.
The day started with the Westward Ho Parade.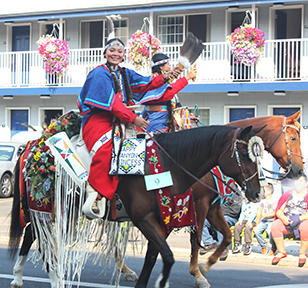 The Happy Canyon court were among those riding in the parade.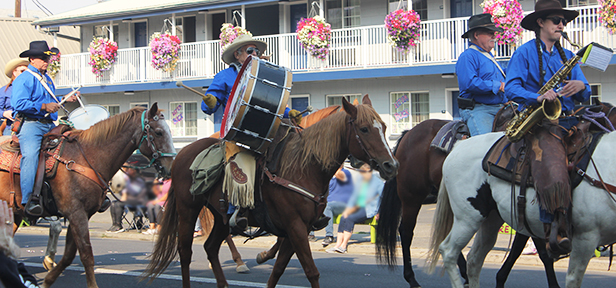 And we always smile to see the mounted band. It is amazing to me how well behaved their horses are with the music being played around them.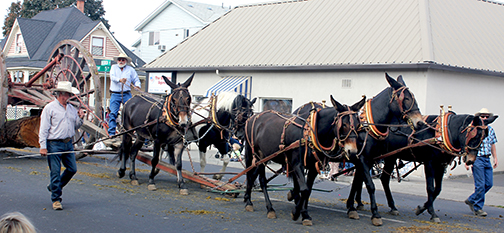 This mule team made me think of Steve the Mule! I can't picture him behaving long enough to be harnessed like this though.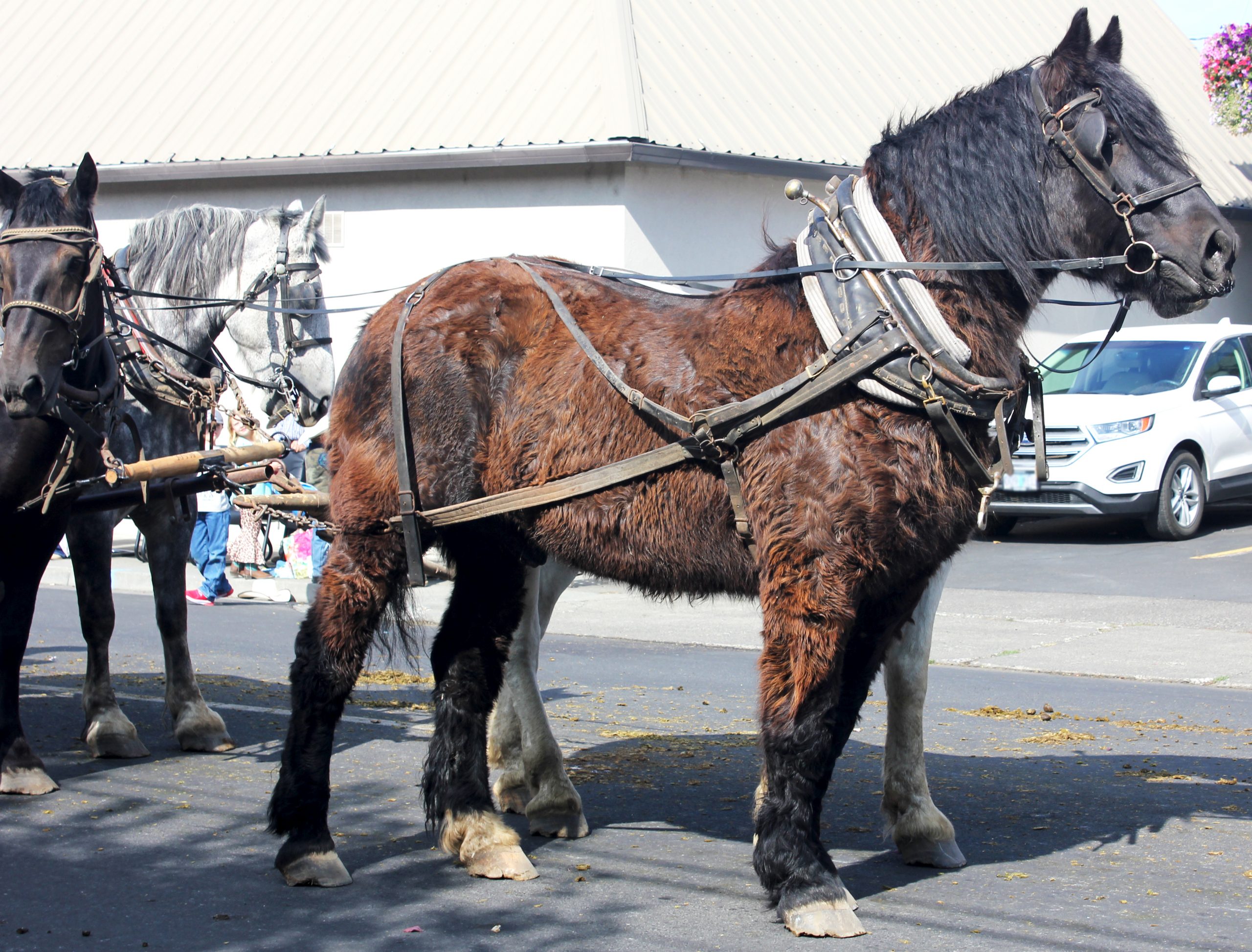 And this handsome horse just practically begged for a photo!
After the parade, we headed over to the rodeo grounds where we found delicious things to eat before settling in for the performance.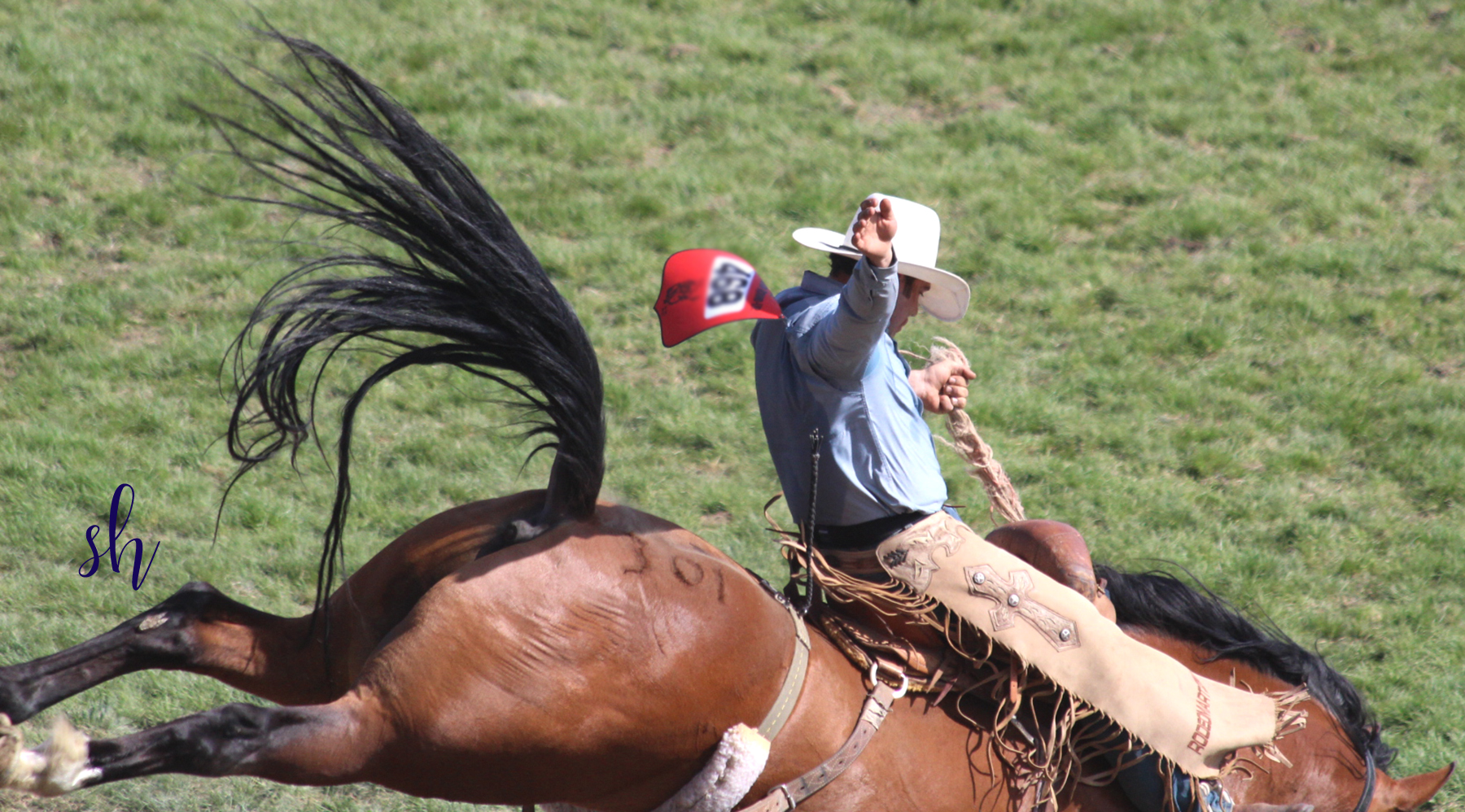 If you've read my Rodeo Romance books, you know Tate Morgan, the hero of the first book in the series, is a saddle bronc rider. I thought this photo gives you good idea of what the saddle and rope look like.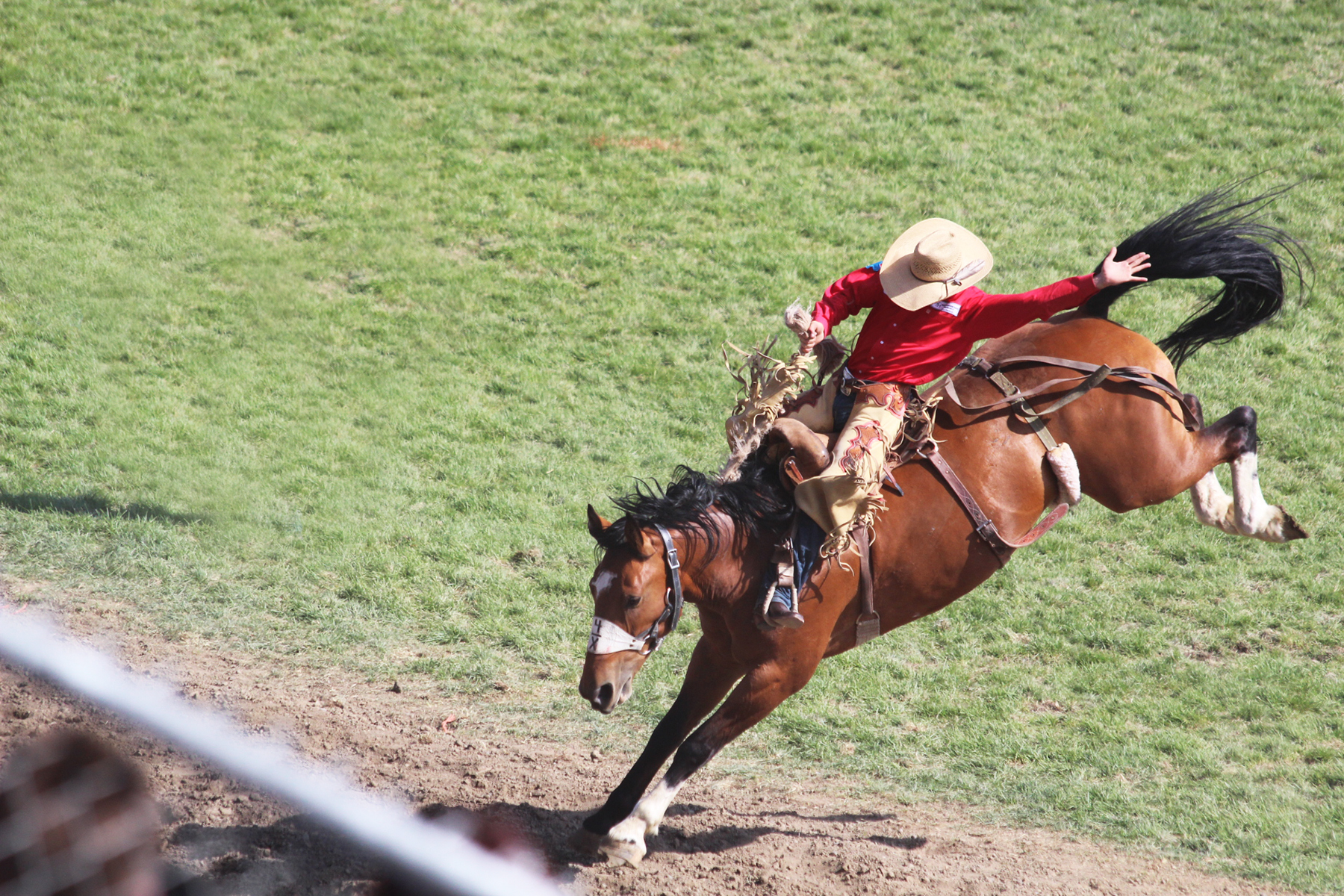 Since I took a bunch of saddle bronc photos on Friday, I've concluded it is one of my favorite events.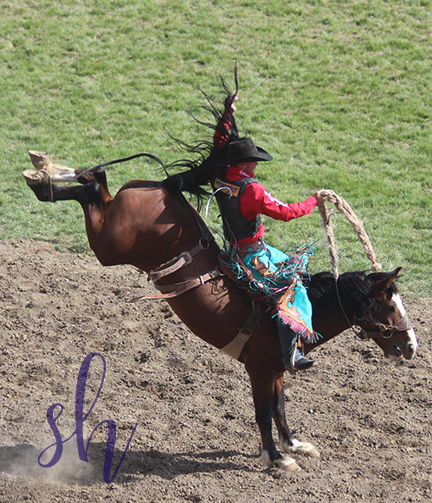 It's just so fun to watch them ride.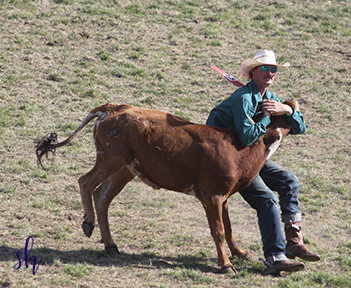 This steer wrestler seems to be looking at the crowd for a little encouragement.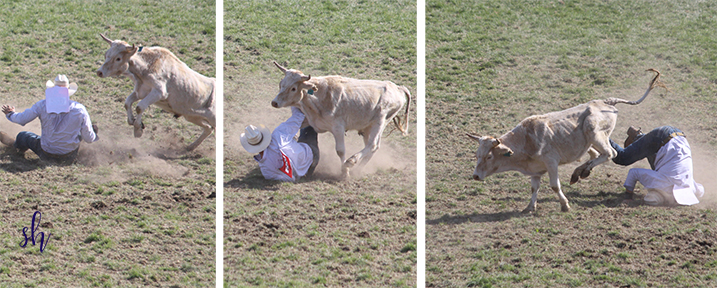 And this poor cowboy – he missed the steer and landed in the dirt. To add insult to injury, the steer plowed right over him.
On Saturday, we sat on the opposite side of the arena, so of course I had to take more photos!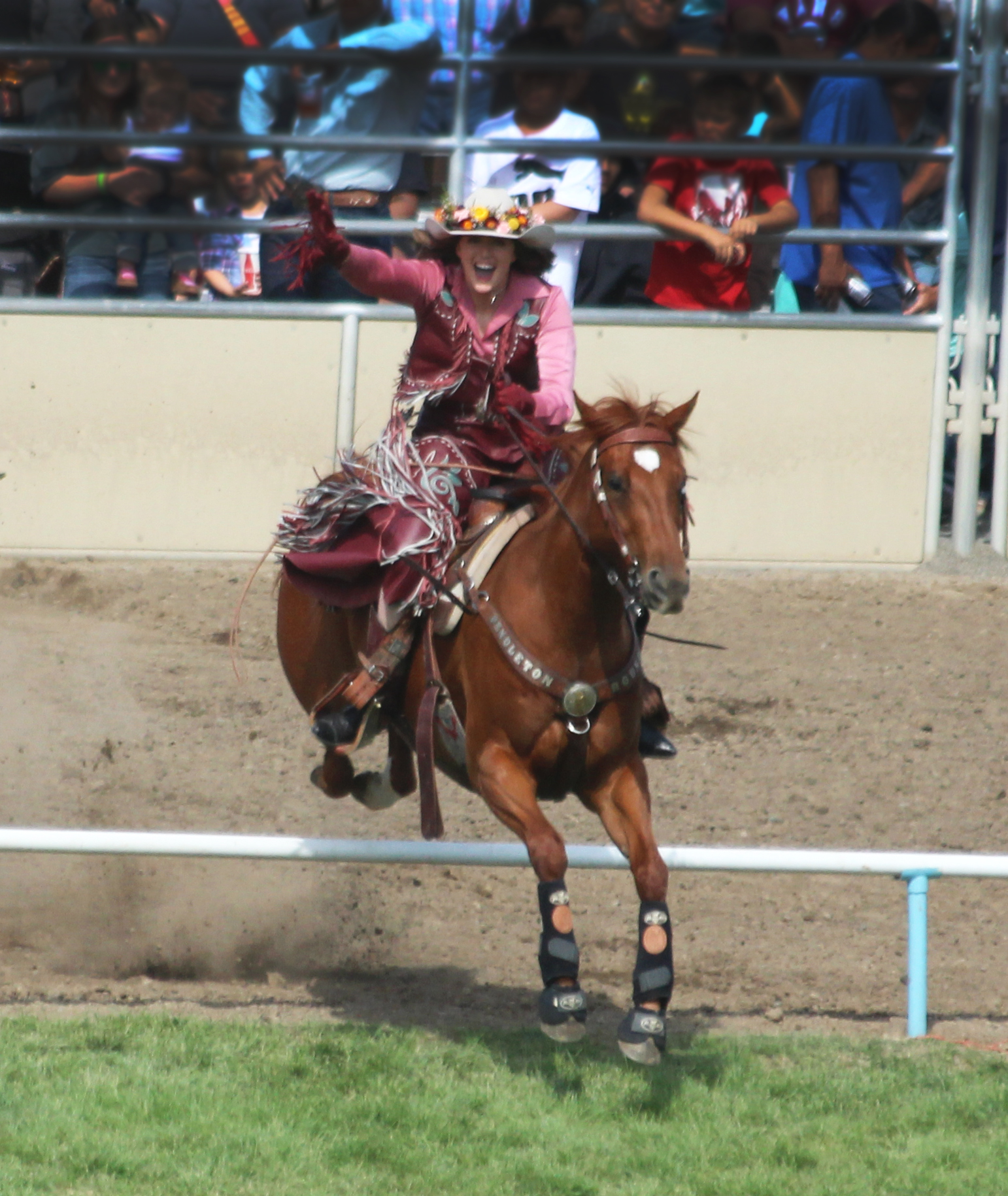 Each day of the rodeo starts off with a bang. Among those who ride into the arena are the rodeo court. Their horses jump over the fence that surrounds the grass and it's fun watch them fly into the arena and wave to the crowd. I loved the colors of the court's outfits this year.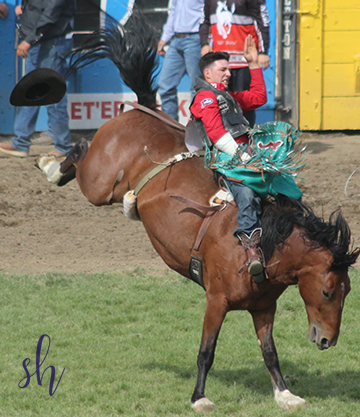 Here is a bareback rider who just lost his hat. From this angle, it looks like the horse kicked it.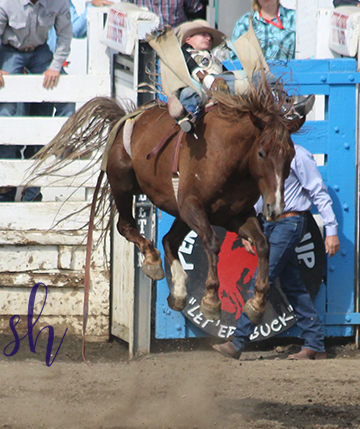 This horse was catching some air!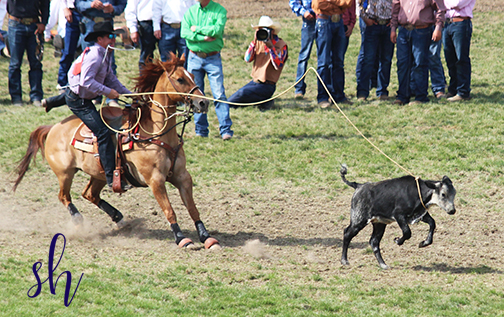 A tie-down roper makes a good catch.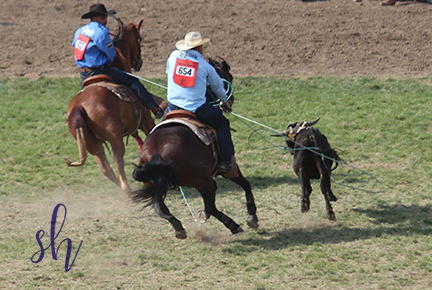 And these team ropers are watching to see if the heeler's loop catches the back legs.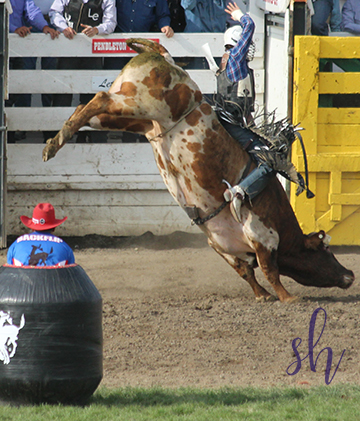 And of course I had to share some photos of bull riding!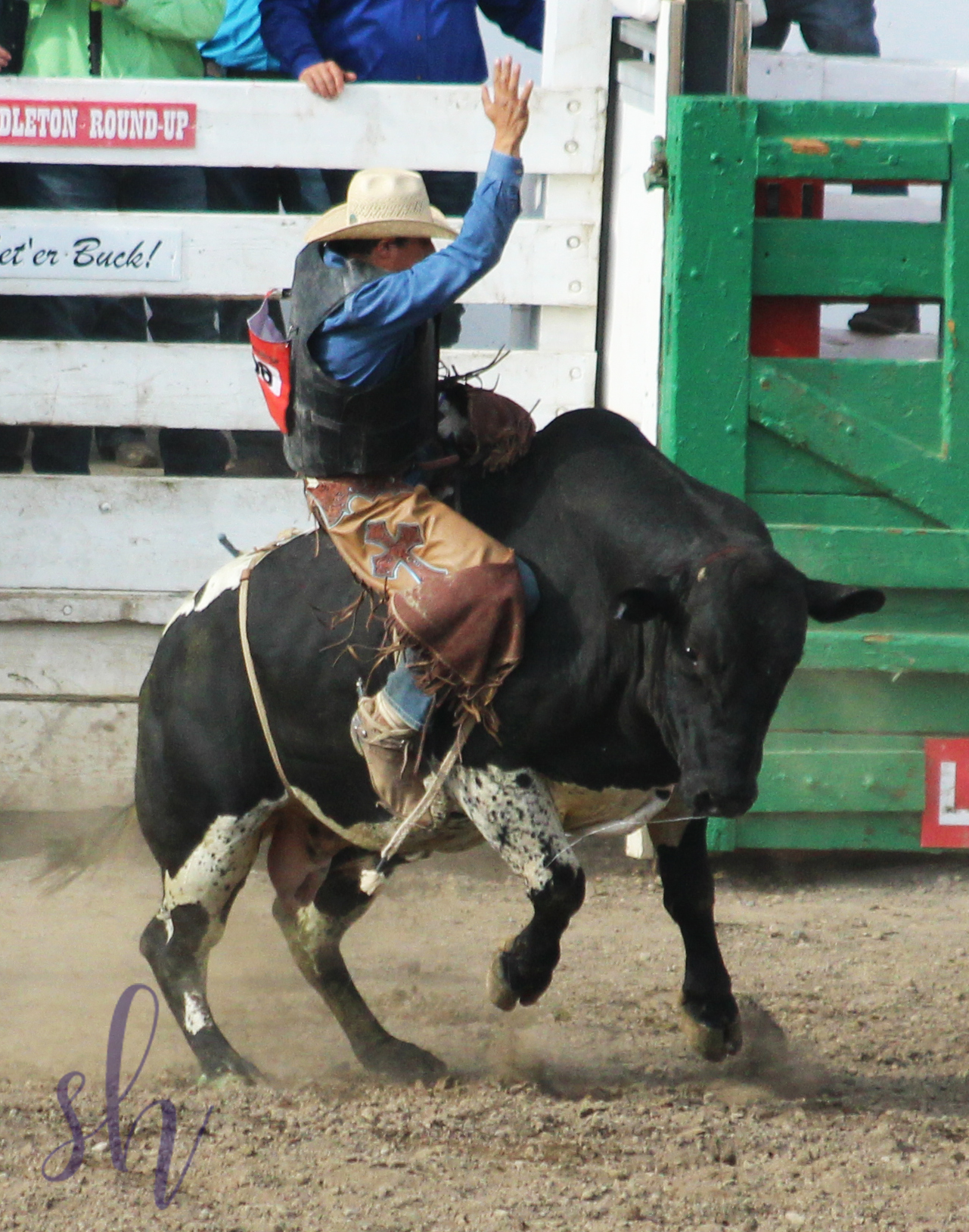 He is just about to come flying off.
Bulls are a lot of fun to photograph, and they sure know how to kick up the dust.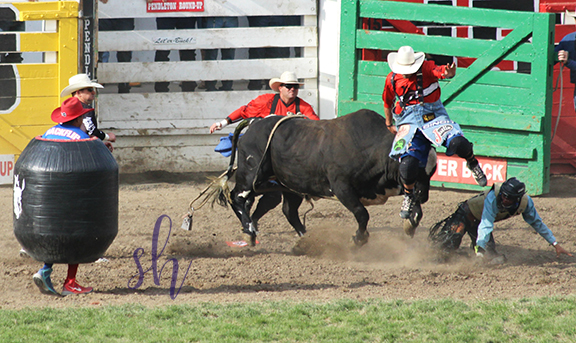 You can see the bull fighters in action here, doing their best to keep the rider safe.
I hope you enjoyed the photos. I sure had a blast taking them!