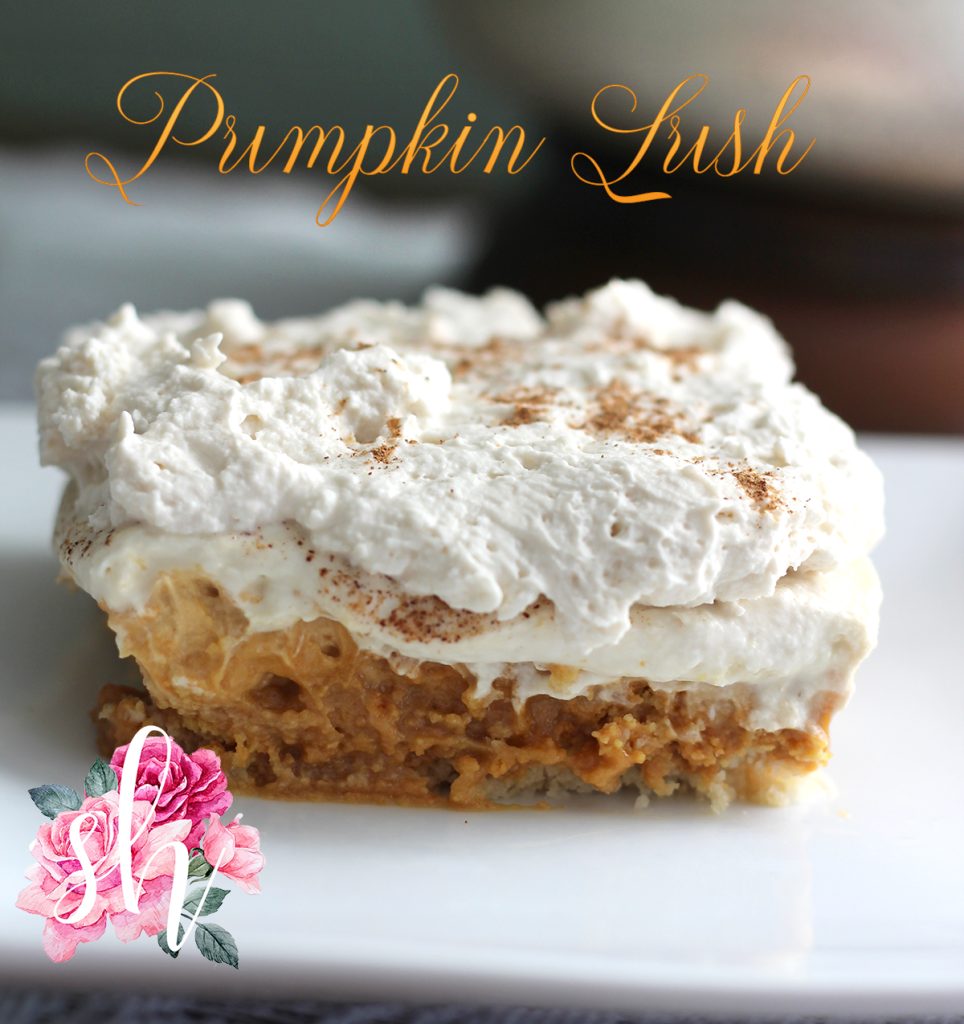 If you're looking for a simple dessert that is packed with pumpkin-y goodness, this dessert fits the bill.
Best of all, you can make it the night before you need it! That extra time in the fridge gives the flavors time to meld and blend.
Pumpkin Lush
INGREDIENTS
1 package shortbread cookies
1 large box of pumpkin pudding
2 cups milk
1 8-ounce package cream cheese
1 teaspoon vanilla extract
1 cup whipping cream
1 teaspoon vanilla extract
1/3 cup powdered sugar
cinnamon or pumpkin pie spice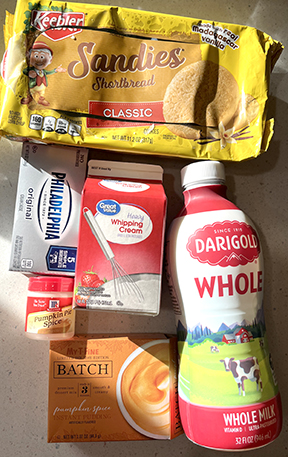 DIRECTIONS
Spray an 8×8 serving dish with non-stick cooking spray. Set aside.
Crush shortbread cookies and press into the bottom of the pan.
In a mixing bowl, combine pudding with milk. Set aside.
In a separate bowl, combine cream cheese and vanilla extract until smooth. Set aside.
In a large mixing bowl, beat whipping cream until thickened. Add vanilla extract and powdered sugar and whip until thick.
Spread half of the pudding mixture over the cookie crumbs. Combine remaining pudding with cream cheese and spread on pudding.
Top with a thick layer of whipped cream.
When ready to serve, sprinkle with cinnamon or pumpkin pie spice.
Yield: approximately 12 servings