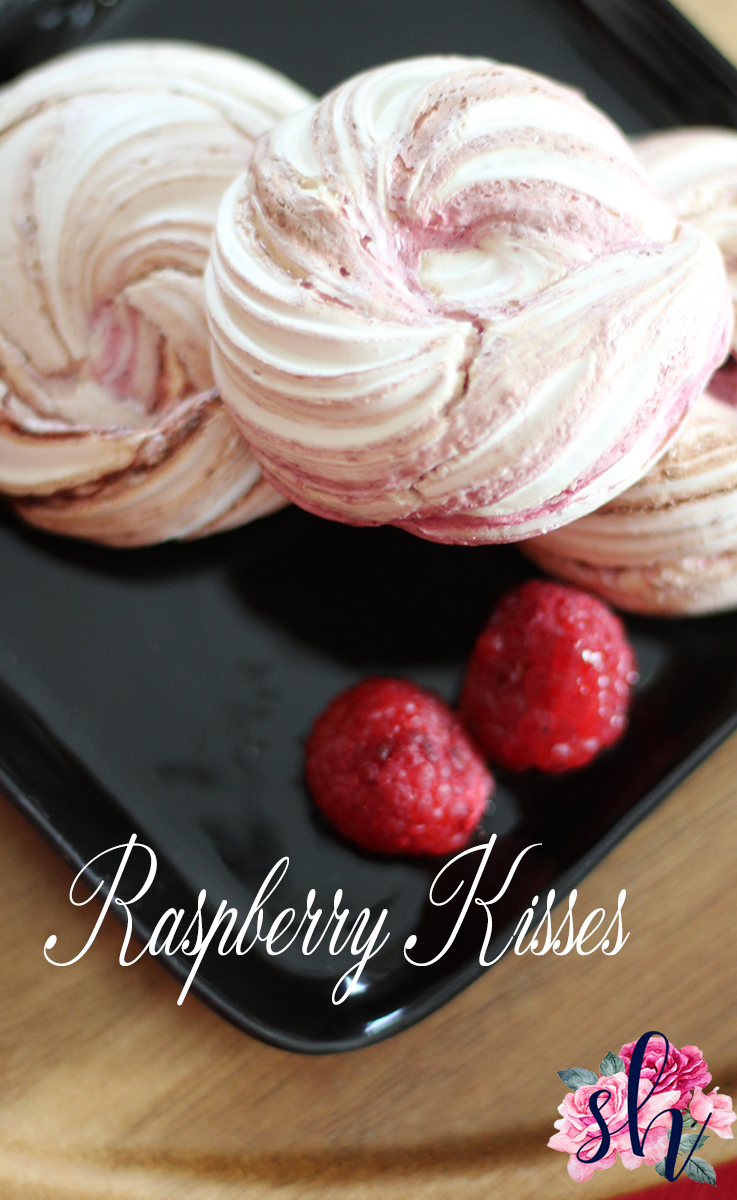 If you are looking for a special treat to share with your sweetheart, give these chewy, airy, berry-delicious Raspberry Kisses cookies a try!
Ingredients:
SAUCE
1 cup raspberries, frozen
1 tablespoon granulated sugar
MERINGUE
3 large egg whites
1 cup granulated sugar
1 teaspoon cornstarch
Directions:
Place frozen raspberries and 1 tablespoon of sugar in a saucepan over medium heat. Stir often, and cook until raspberries are broken down and syrupy. Remove from heat and strain with a fine mesh strainer, removing seeds. Cool completely.
Preheat oven to 300 degrees F.
Line a baking sheet with parchment.
Place egg whites and sugar in the bowl of a stand mixer and whisk until combined. Place bowl in a hot water bath on the stove and whisk constantly until sugar is dissolved (about 3 minutes). Return bowl to stand mixer and beat on med-high until meringue is stiff. Add cornstarch and whip until combined. Gently stir in sauce. You can use a piping tip or simply drop by spoonsful onto the baking sheet. If using a piping tip, use a drinking glass to hold the bag as you fill it.
Bake for 25 minutes, then turn off heat and leave in the oven for 2 hours. Remove and enjoy.
Yield: 24 cookies