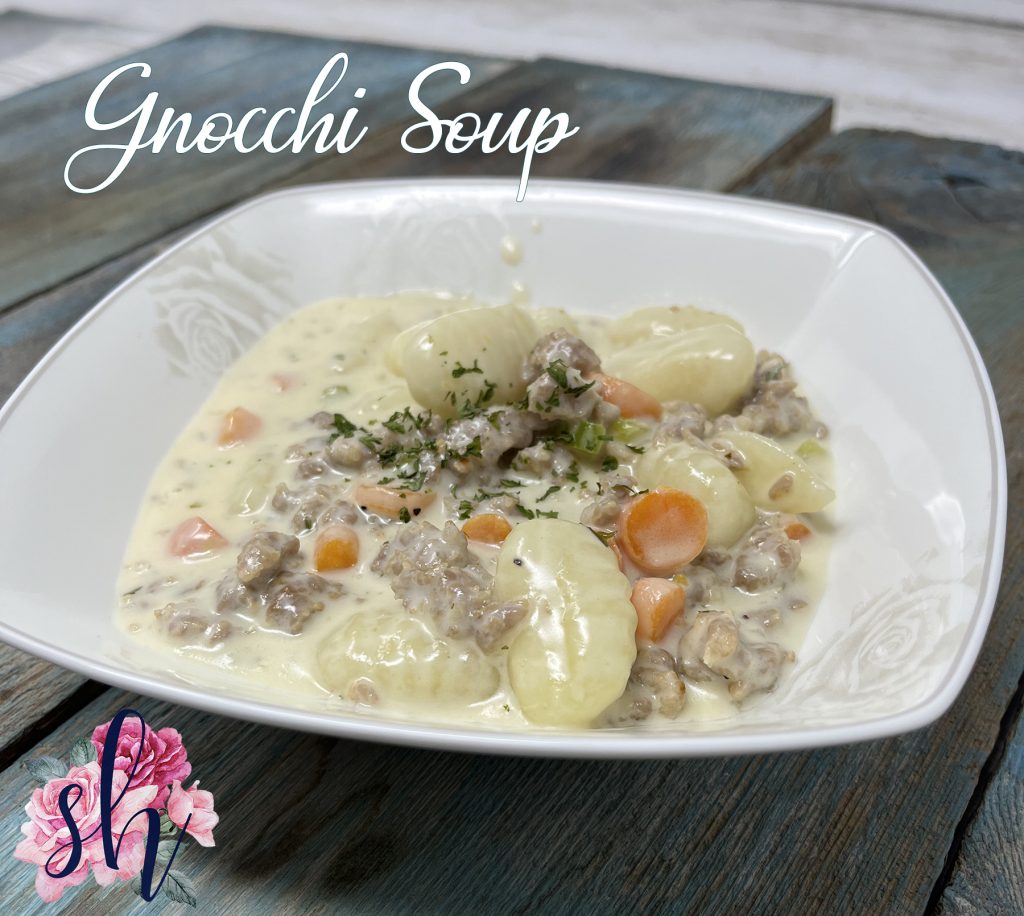 If you're looking for  quick, easy recipe that's delicious, filling, and perfect for a blustery evening, give this Sausage Gnocchi Soup recipe a try.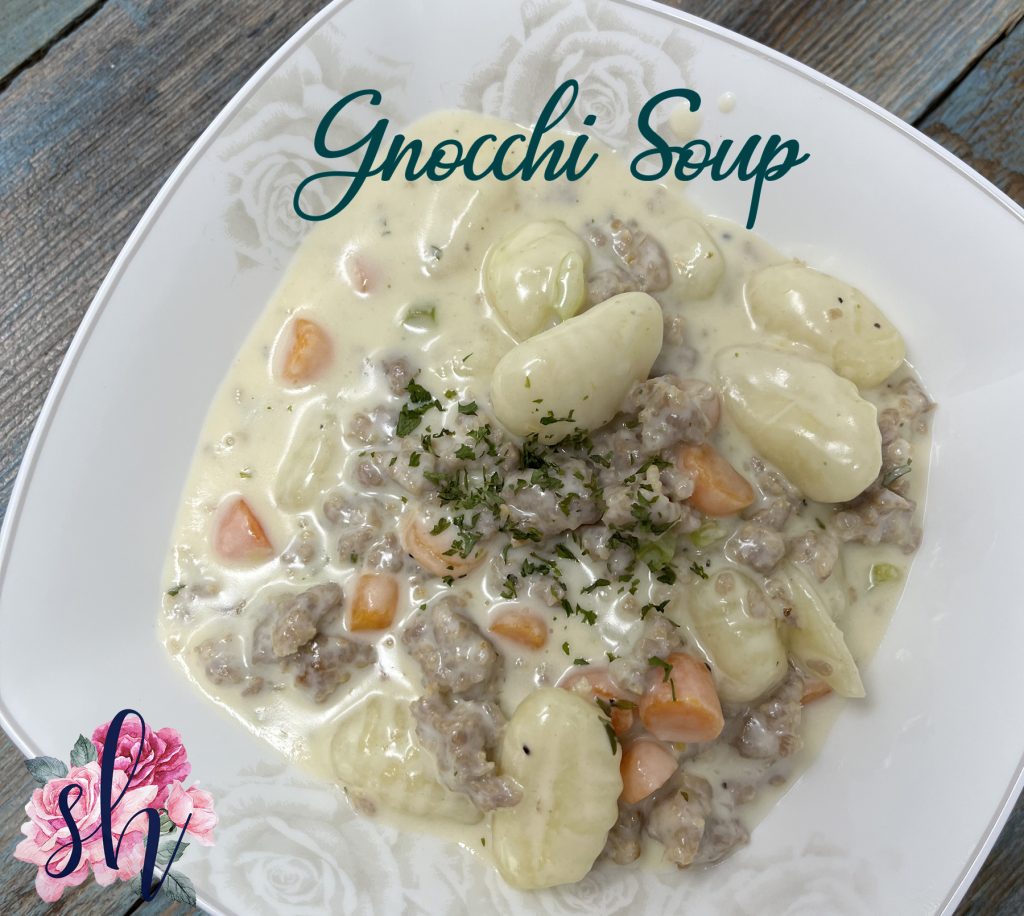 INGREDIENTS
1 pound ground pork sausage
1 16-ounce package dried gnocchi
1 tablespoon olive oil
1 cup diced carrots
1/2 cup celery, thinly sliced
1 tablespoon parsley flakes
4 cups chicken broth
2 cups cream (milk may be substituted)
1/4 cup all-purpose flour
salt to taste
seasoning (like Mrs. Dash) to taste
DIRECTIONS
Cook the sausage until browned. Drain grease.
In a large cooking pot, heat olive oil over medium heat. Add carrots, celery, parsley and seasoning. Cook until celery starts to soften, about 4-5 minutes, stirring often.
Add broth and bring to a simmer. Cook for about 10 minutes, until vegetables are soft, but not mushy.
Stir cream with the flour until smooth. Add to the coup and simmer until slightly thickened, about 5 minutes. Add the gnocchi and continue simmering for about 5-7 minutes (do not overcook the gnocchi!).
Serve immediately.
Makes about 6 servings.