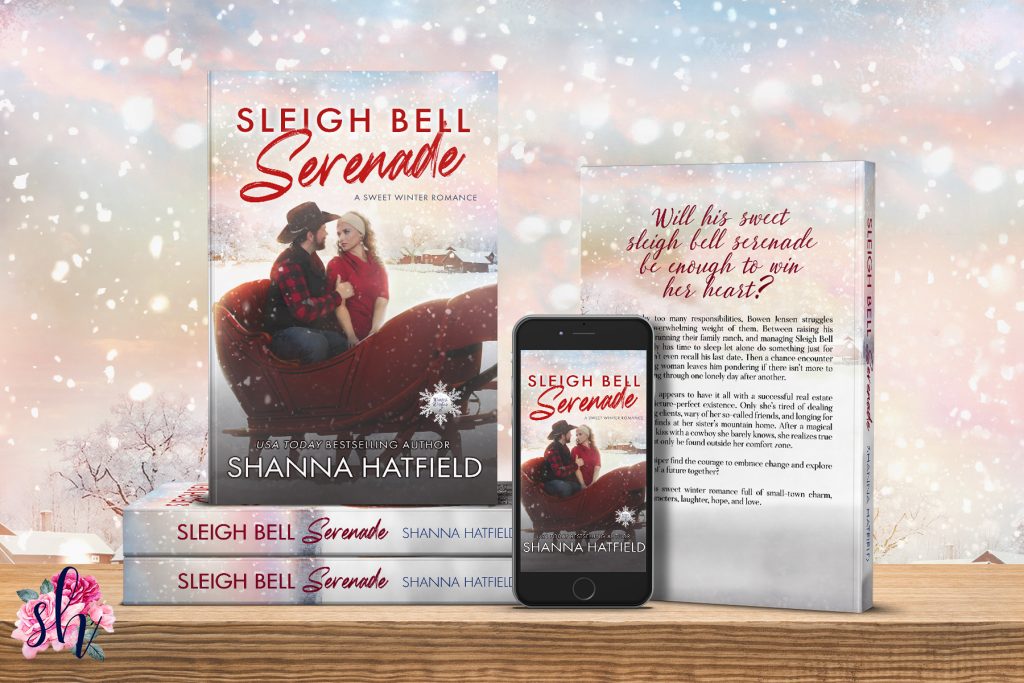 Today is release day for Sleigh Bell Serenade and I couldn't be more excited to share it with you!
Bo's biggest worry is how empty the house will be when his sister heads off to college in the fall. He took over raising her and she's been the center of his world the past few years.
Juniper has recently had an epiphany that her life and friends or shallow, and she wants what her sister has with a peaceful home, an adoring husband, and friends who are more like family.
Will one chance encounter change everything for Bo and Juniper?
Found out in Sleigh Bell Serenade!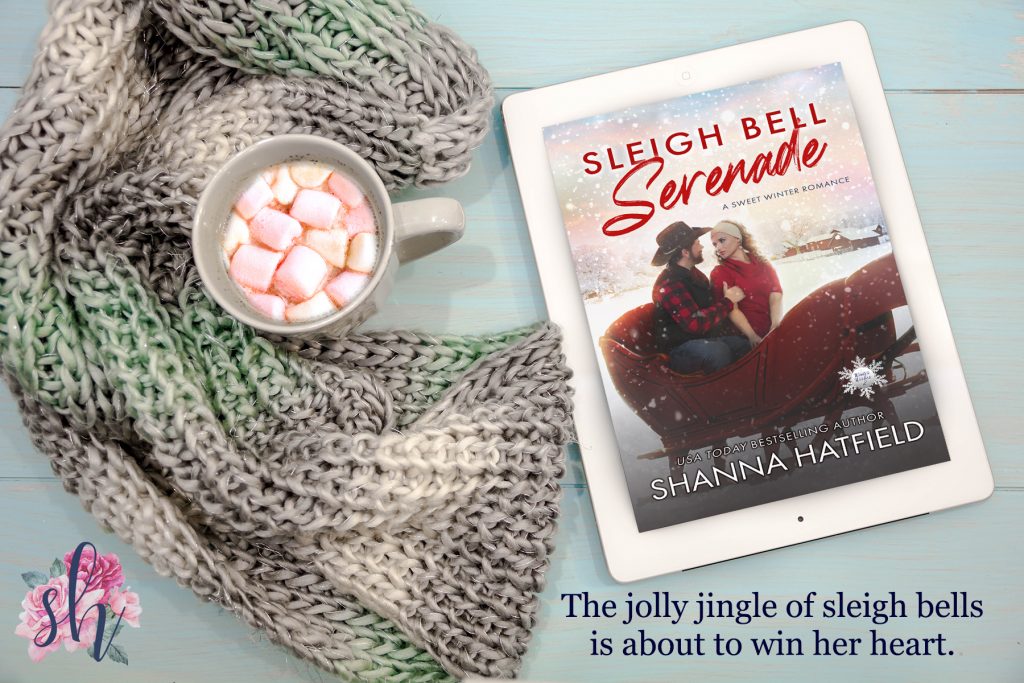 He keeps his heart heavily guarded.
She meets everyone with a friendly smile.
Will the attraction sizzling between them pull them into the space between their two worlds?
Burdened by too many responsibilities, Bowen Jensen struggles beneath their overwhelming weight. Between raising his teenage sister, running their family ranch, and managing Sleigh Bell Tours, he barely has time to sleep let alone do something just for himself. He can't even recall his last date. Then a chance encounter with a beguiling woman leaves him pondering if there isn't more to life than trudging through one lonely day after another.
Juniper Haynes appears to have it all with a successful real estate career and a picture-perfect life. In reality, she's tired of dealing with demanding clients, wary of her so-called friends, and secretly longs for the peace she finds at her sister's mountain home. After a magical New Year's Eve kiss with a cowboy she barely knows, she realizes true happiness might only be found outside her comfort zone.
Can Bo and Juniper find the courage to embrace change and explore the possibility of a future together?
Find out in this sweet winter romance full of small-town charm, memorable characters, laughter, hope, and love.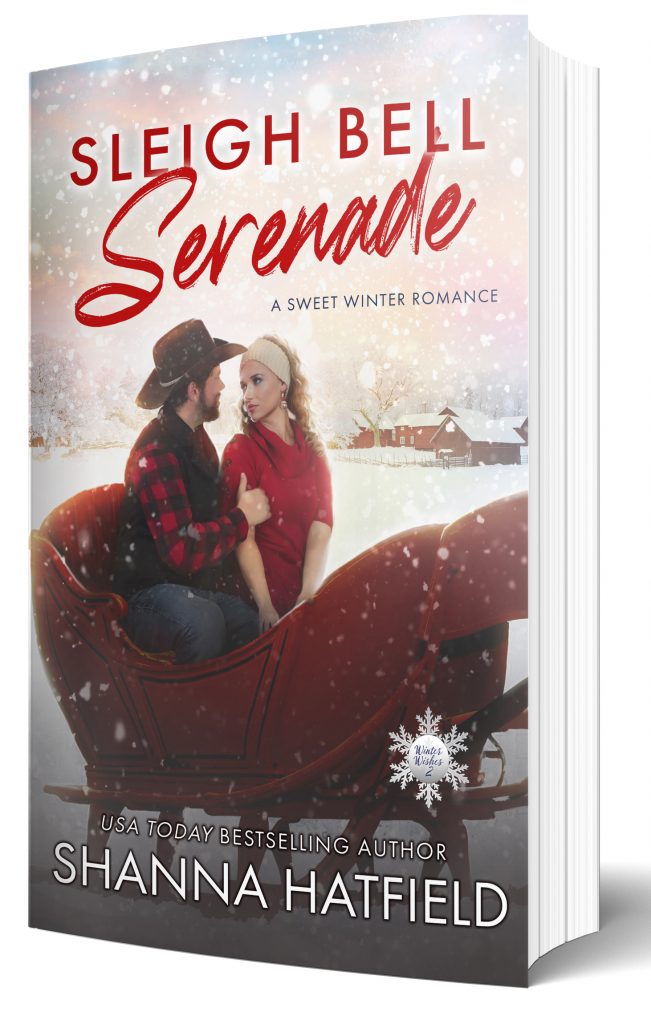 Annoyed by his infatuation with Juniper, he took a step back, uncertain what to say.
Words had never easily come to him. He was more of a doer than a talker. In his younger years, his best friend, Ky, had always filled the gap since he could talk to anyone, anytime, about anything. Ky had received the gift of gab, while Bo had been given the gift of brawn and endurance.
But at that moment, an idea or two of something witty to say would have been helpful.
"Do you live around here?" Sassy asked as Bo stood there like one of the snow carvings that would fill the town next month at the Winter Fest.
"Cedar lives in Faraday with her husband. I live in Portland," Juniper said. "I'm just visiting through the holidays."
"So you'll be around for New Year's Eve?" Sassy asked.
Heaven help him if the girl decided to take it upon herself to ask Juniper to go out with him to ring in the new year.
Juniper nodded uncertainly.
"We're hosting a little gathering of friends that night. Would you like to join us?" Cedar asked, smiling at Bo and then Sassy in invitation. "It's very casual and informal. We'll have finger foods and things like pizza and jalapeno poppers, and family-friendly games."
"Why is this the …" Juniper started to speak, but Cedar gave her a quelling look that made her snap her mouth shut.
Bo might have laughed if he hadn't been certain there was matchmaking afoot. Under normal circumstances, he would have run in the opposite direction as fast as possible, but he really wanted to see Juniper again. A party with her sister and friends seemed harmless enough.
"We'd love to come," Sassy said with enthusiasm before he could respond. "Thank you for inviting us."

And before I forget, you can listen to the song that inspired the idea for this story – it's Sleigh Bell Serenade by Bing Crosby.