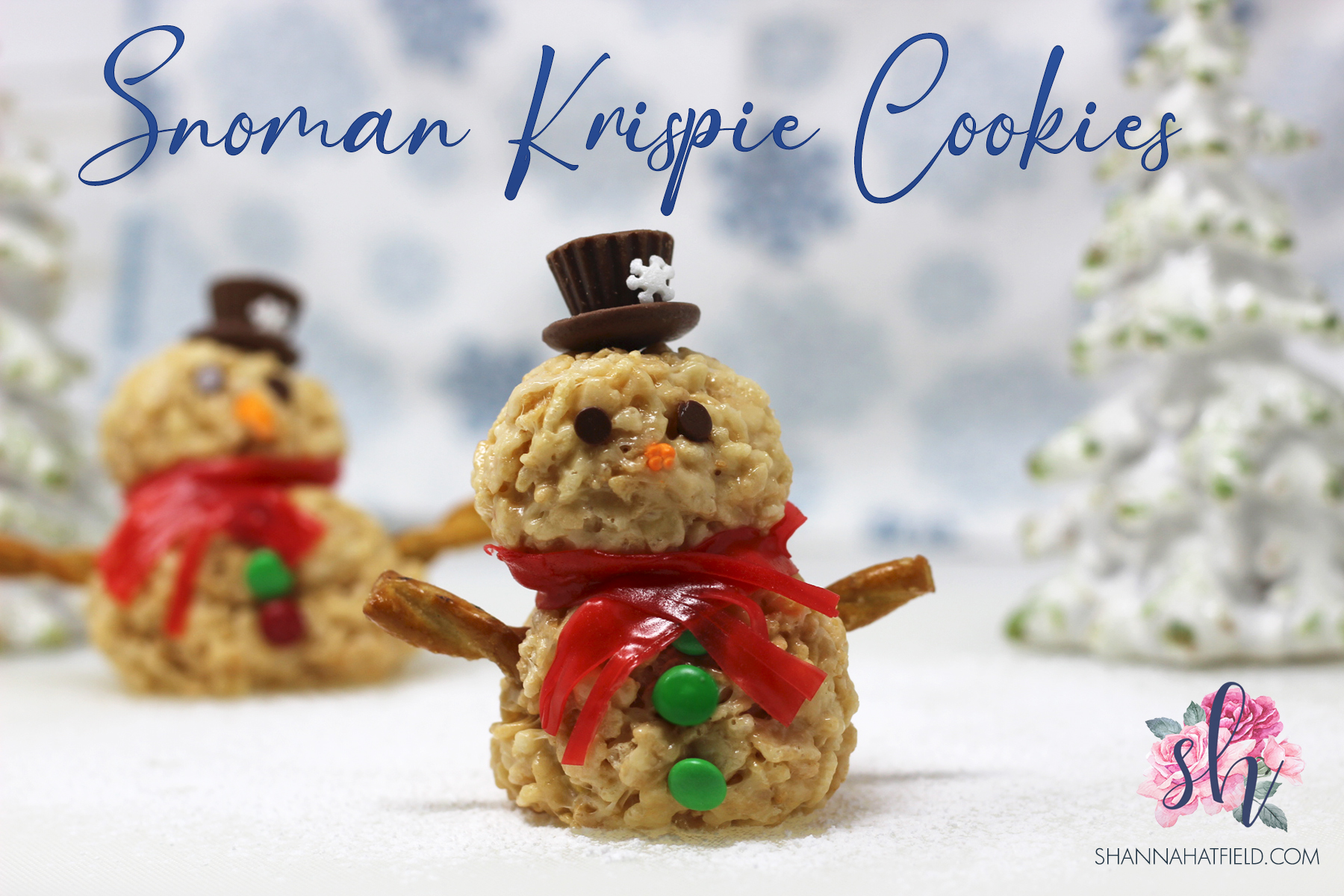 Admittedly, I am all about snowmen right now (mostly because The Snowman's Sweetheart releases next week! Also, because they are just so cute and they make me smile!)
These adorable treats are made with Rice Krispies shaped into balls and decked out to look like winter's favorite snow buddy!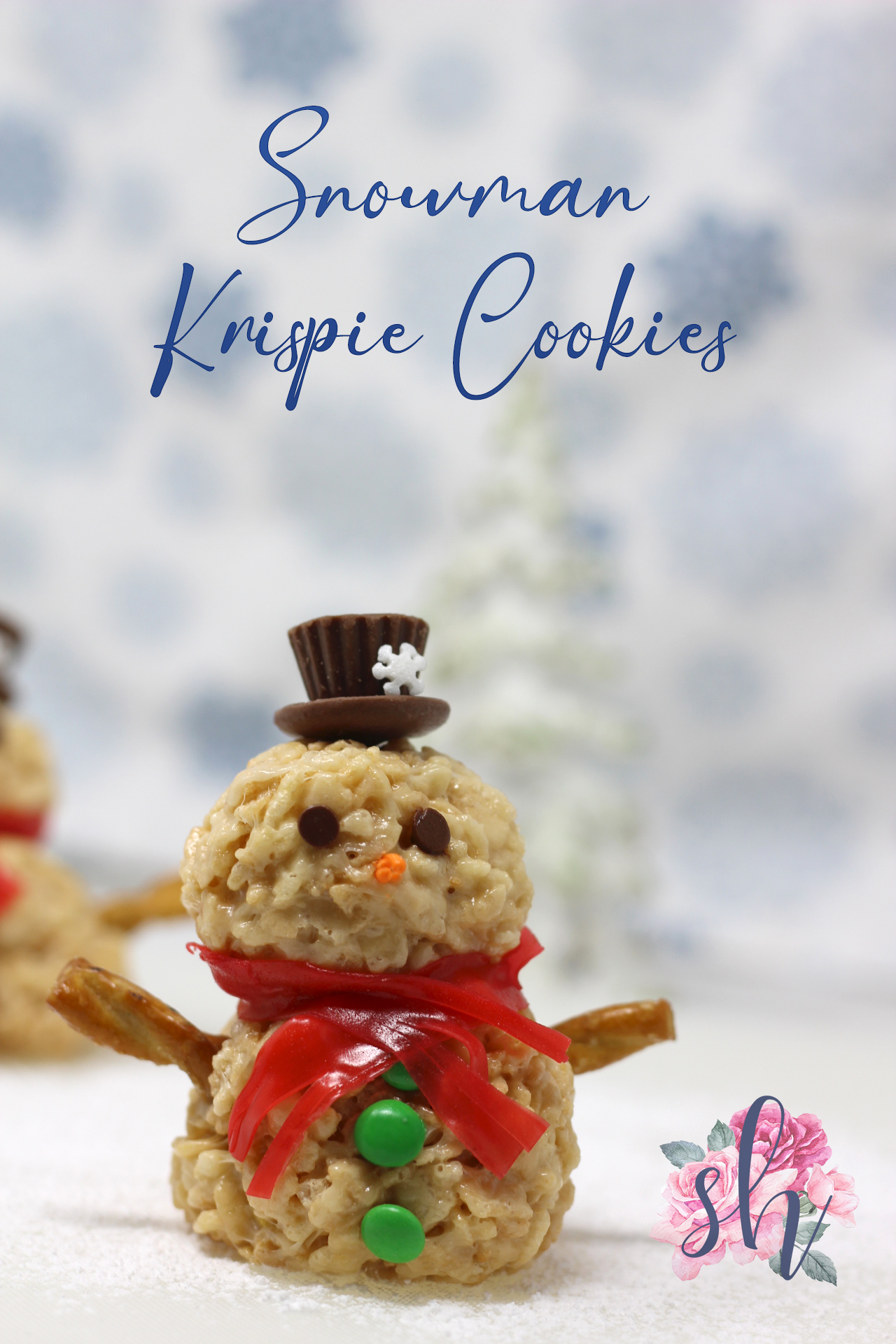 They were actually pretty easy to make and didn't take that long to come together.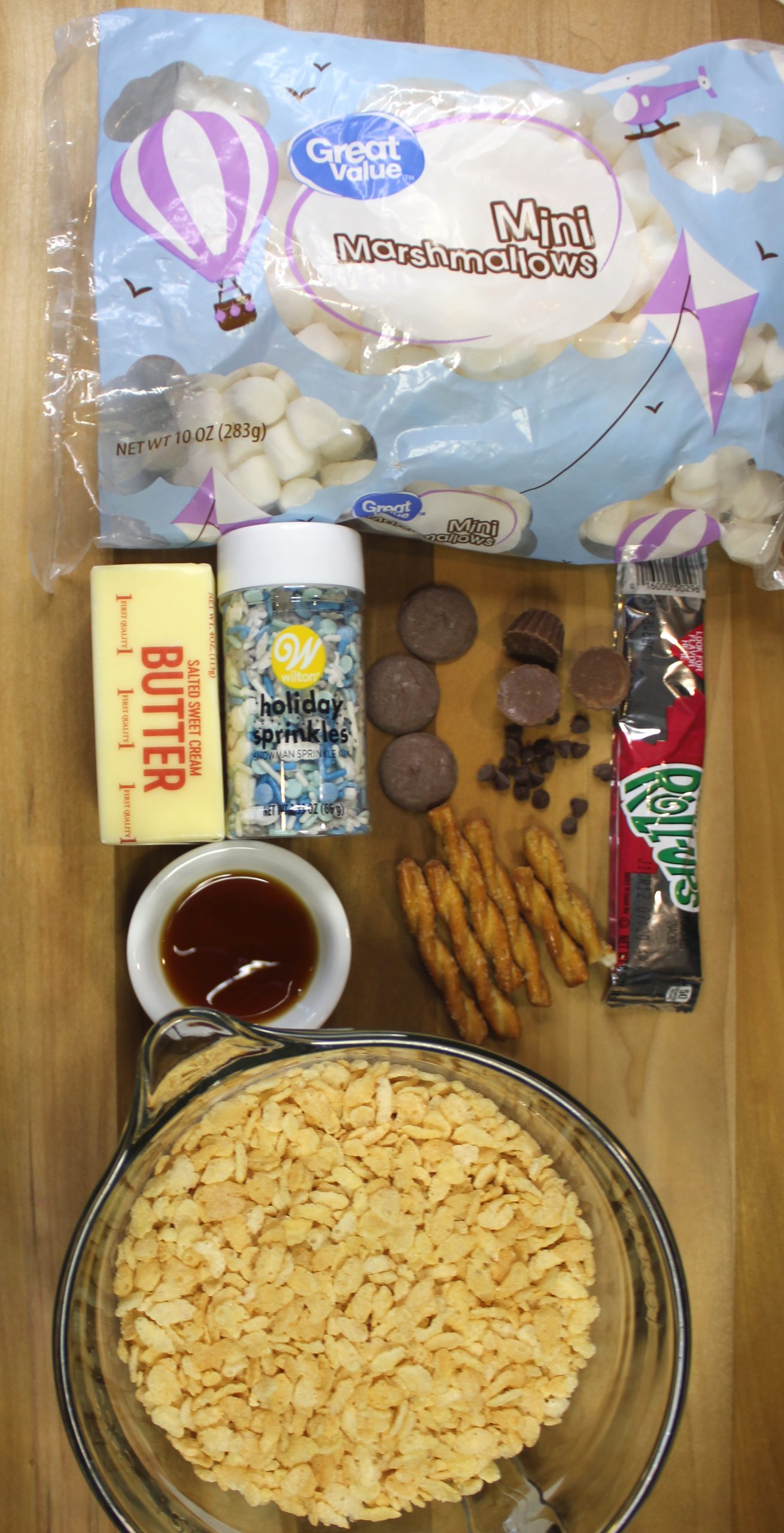 INGREDIENTS:
6 cups Rice Krispies cereal
4 cups mini marshmallows
3 tablespoons butter + 1 tablespoon
1 teaspoon vanilla
fruit roll-ups
mini Reese's peanut butter cups
chocolate melting wafers
pretzels
mini M&Ms
mini chocolate chips
sprinkles (optional)
DIRECTIONS:
In microwave-safe bowl, heat butter and marshmallows on high for two minutes. Stir. If not yet melted, heat an additional minute. Stir until smooth. Add vanilla and cereal, stirring well to blend. Allow to rest until cool enough to touch (it should still be warm, just not hot enough to burn your fingers!).
Grease hands with butter (or use food-safe gloves) and shape cereal into a ball about the size a golf ball. Flatten the bottom and top slightly. Roll a second ball, about the size of a walnut and press gently onto body. Create all the snowmen while cereal is warm.
To "dress" your snowman, use a fruit roll-up cut into a long strip as a scarf. Use kitchen shears to snip each end to make it look like like the ends of a scarf. Wrap it around the snowman's neck.
Stick a pretzel into each side of the snowman's body for his arms.
Melt a few of the chocolate wafers and dip M&Ms and mini chocolate chips into the candy then attach to snowman.
Use a wafer for the base of that hat and attach with melted chocolate, then attach a mini Reese's peanut butter cup for the top of the hat. Finish the hat with a snowflake sprinkle (optional).
For the nose, I used orange sprinkles stuck together, but if you had a starburst candy that you cut into triangle-shaped pieces, it would work great!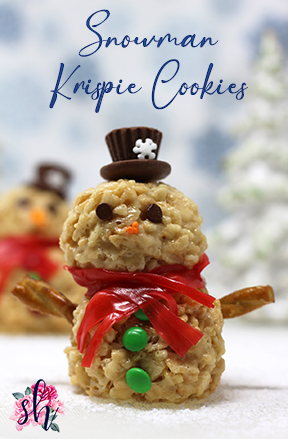 Easy, right?
And so cute!