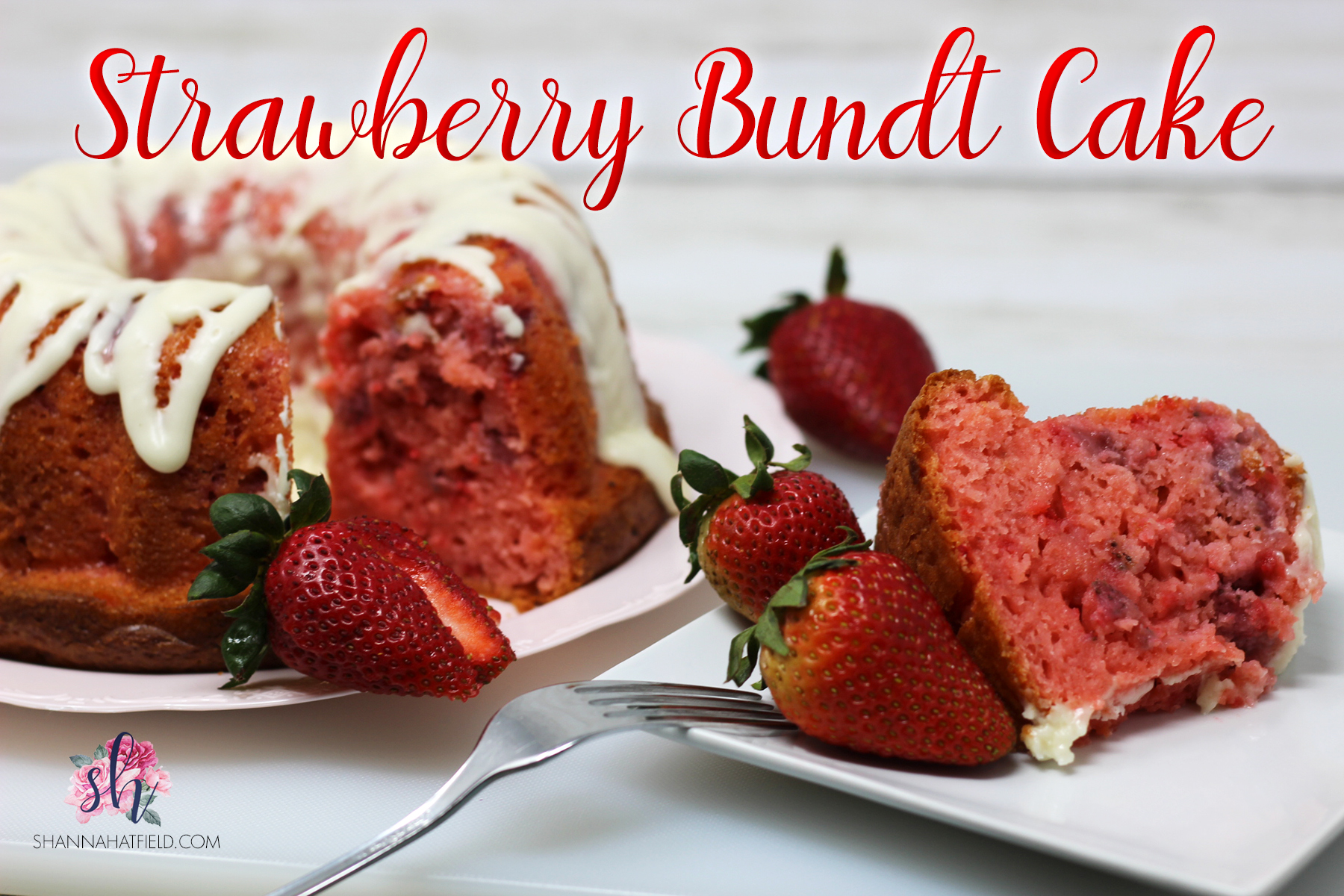 If you're searching for an easy to make, delicious cake to serve this summer, look no further (at least if you love strawberries!).
This Bundt cake comes together quickly, tastes divine, has a wonderful moist texture and incredible berry flavor. What more could you ask for (other than someone else to bake it for you!)
INGREDIENTS
CAKE
1 strawberry cake mix
1 small box cheesecake instant pudding
1 cup sour cream
1/2 cup water
1/2 cup oil
3 eggs
1 teaspoon strawberry flavoring
1 cup strawberries, cut into small pieces
1/3 cup powdered sugar
FROSTING
1/4 cup butter
4 ounces cream cheese
2 teaspoons strawberry flavoring
2 cups powdered sugar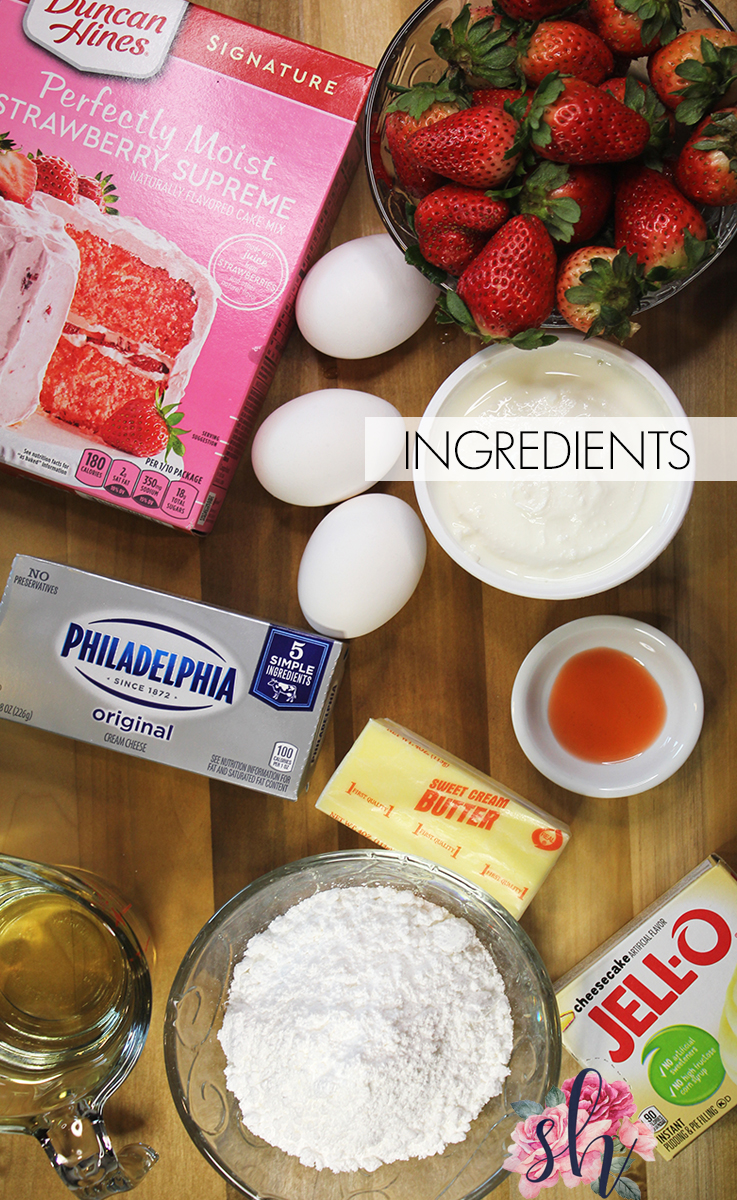 DIRECTIONS
Preheat over to 350 degrees. Coat a Bundt pan with non-stick spray. Set aside.
Slice berries into small pieces and coat with powdered sugar. Set aside while you mix the cake batter.
In a large mixing bowl, beat eggs until broken up. Add cake mix, pudding, sour cream, water, oil, and strawberry flavoring (if you like a stronger strawberry flavor, add a second teaspoon of flavoring). Mix on medium speed for two minutes. Batter will be thick.
Spoon half of the batter into the Bundt pan. Add berries. Top with remaining batter. Bake for one hour, or until toothpick inserted comes out clean. Remove from oven, cool and then transfer to a cake plate or platter.
For the frosting: soften butter and cream cheese. Blend with strawberry flavoring and powdered sugar until smooth and creamy. Warm in the microwave for about 10-12 seconds until consistency is pourable. Pour over cake.
Serve with a garnish of berries.
Cover and refrigerate any leftovers.
Makes about 12 servings.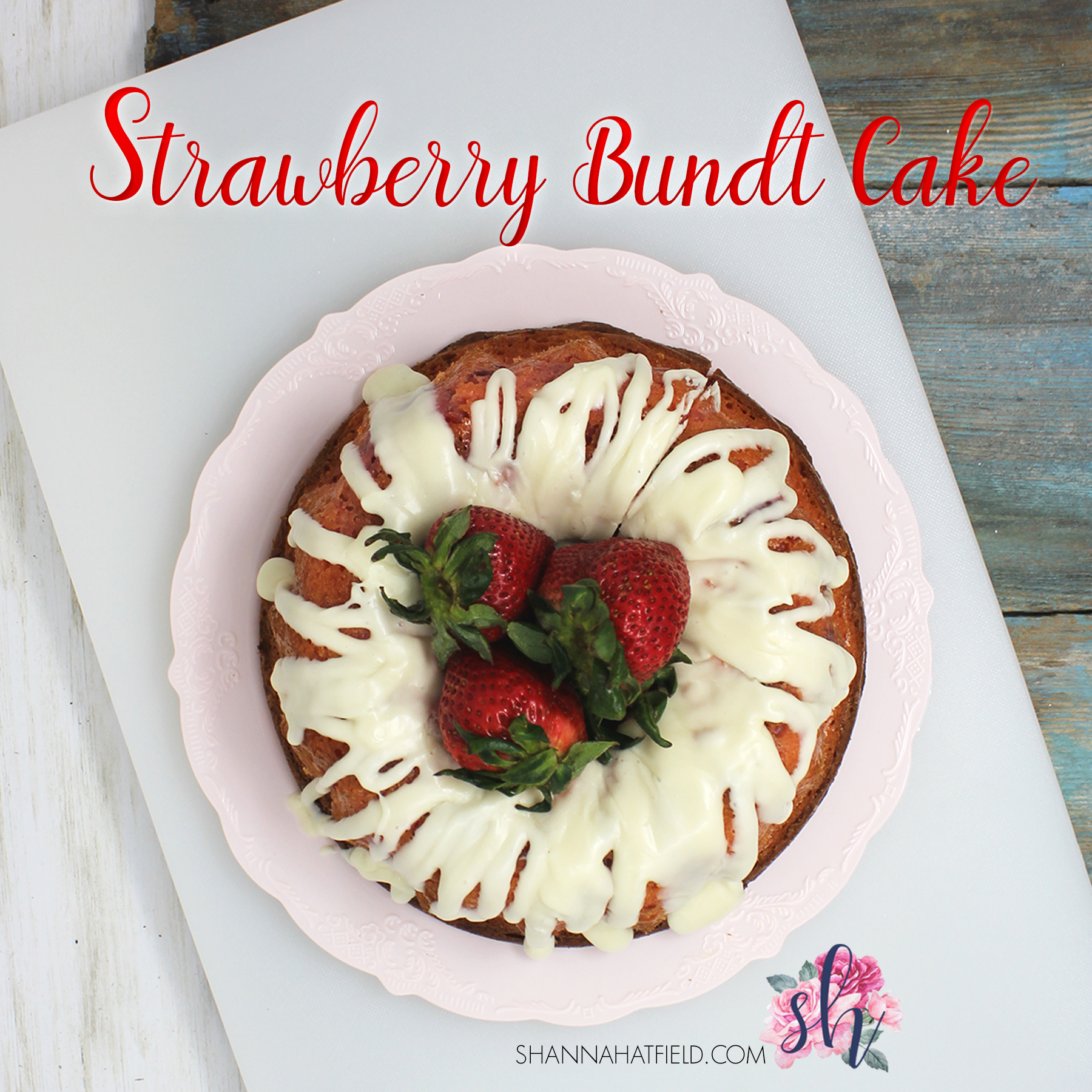 See step by step instructions on Pinterest.