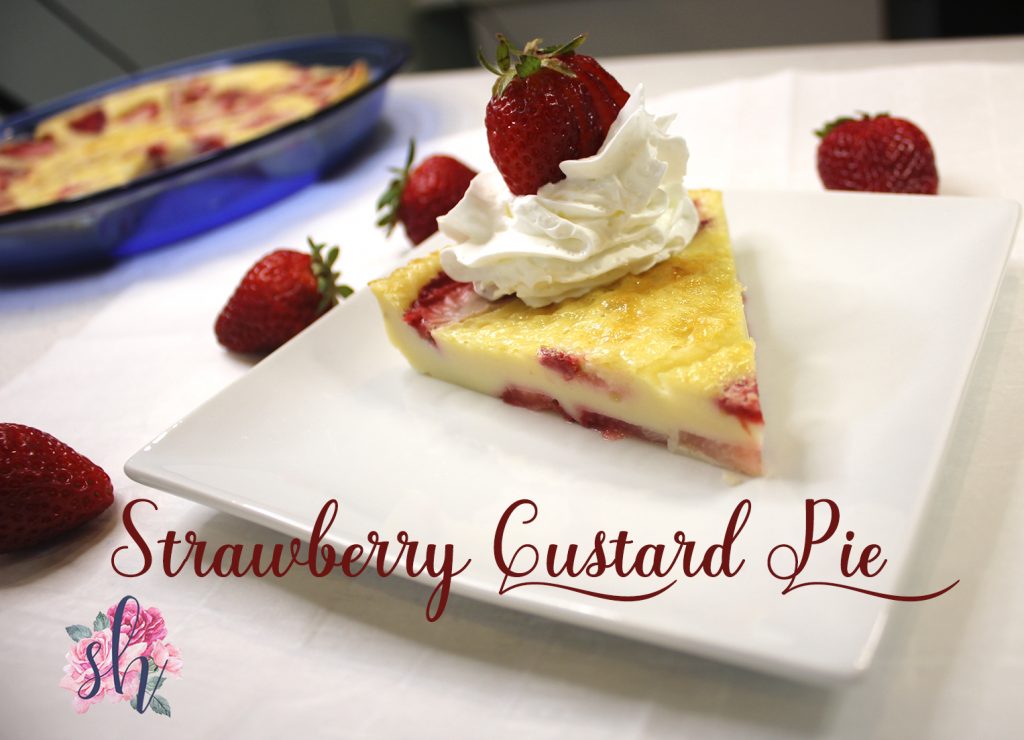 If you're looking for an easy, delicious dessert with a zingy taste of spring, this pie fits the bill!
Loaded with fresh berries, it's simple to make and oh-so-good!
Strawberry Custard Pie
Ingredients:
1/2 cup flour
1/2 teaspoon baking powder
1/4 teaspoon salt
1/2 cup sugar
2 large eggs
1/2 cup milk
1/2 cup sour cream
1 teaspoon vanilla extract
1 teaspoon strawberry extract
1 cup fresh sliced strawberries
Optional: additional berries for garnish, whipped cream, or powdered sugar
Directions:
Preheat oven to 350 degrees. Lightly grease a  9-inch pie plate.
In a medium bowl, whisk together flour, baking powder, salt, and sugar.
In a large bowl, whisk eggs, then add in milk, sour cream, and extracts. Add dry ingredients and mix until well combined.
Layer sliced strawberries in the pie pan then pour in custard mixture.
Bake for 30 minutes, or until a knife inserted in the center comes out clean.
Allow to cool before slicing and serving.
Top pie slices with powdered sugar, or whipped cream and fresh berries.
For step-by-step photos, click here.