Today is National Tater Tot Day!
Woohoo! Now there is a tasty day to celebrate!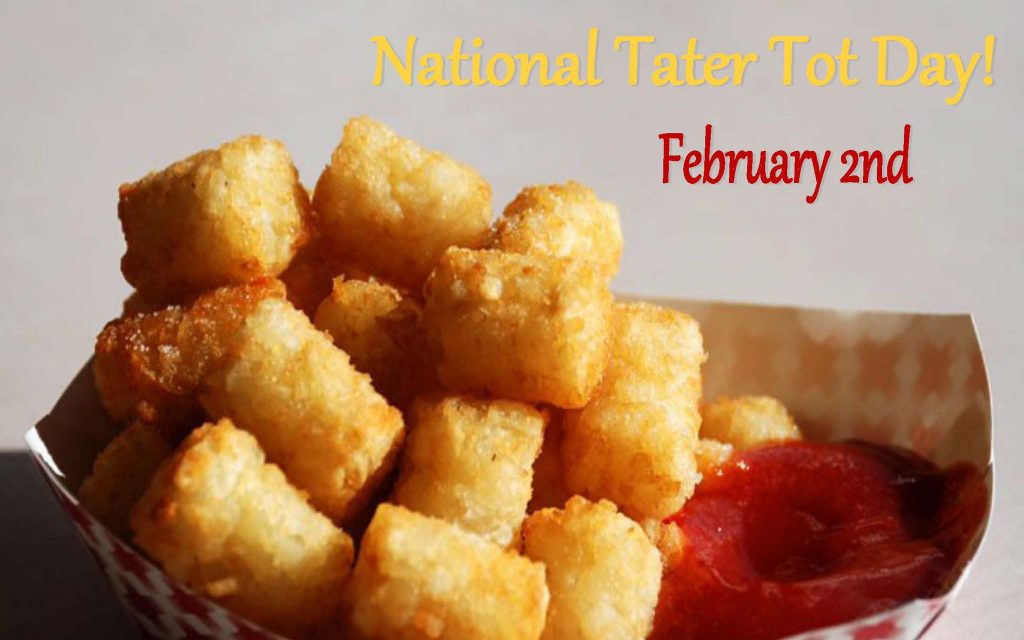 If you enjoy a good Tater Tot, I'm sharing an easy recipe we like to make when we're in the mood for some comfort food (or a quick meal that doesn't take a lot of prep work!).
And if you'd like to know more about how Ore-Ida Tater Tots came to be, hop over to my blog post on Petticoats & Pistols.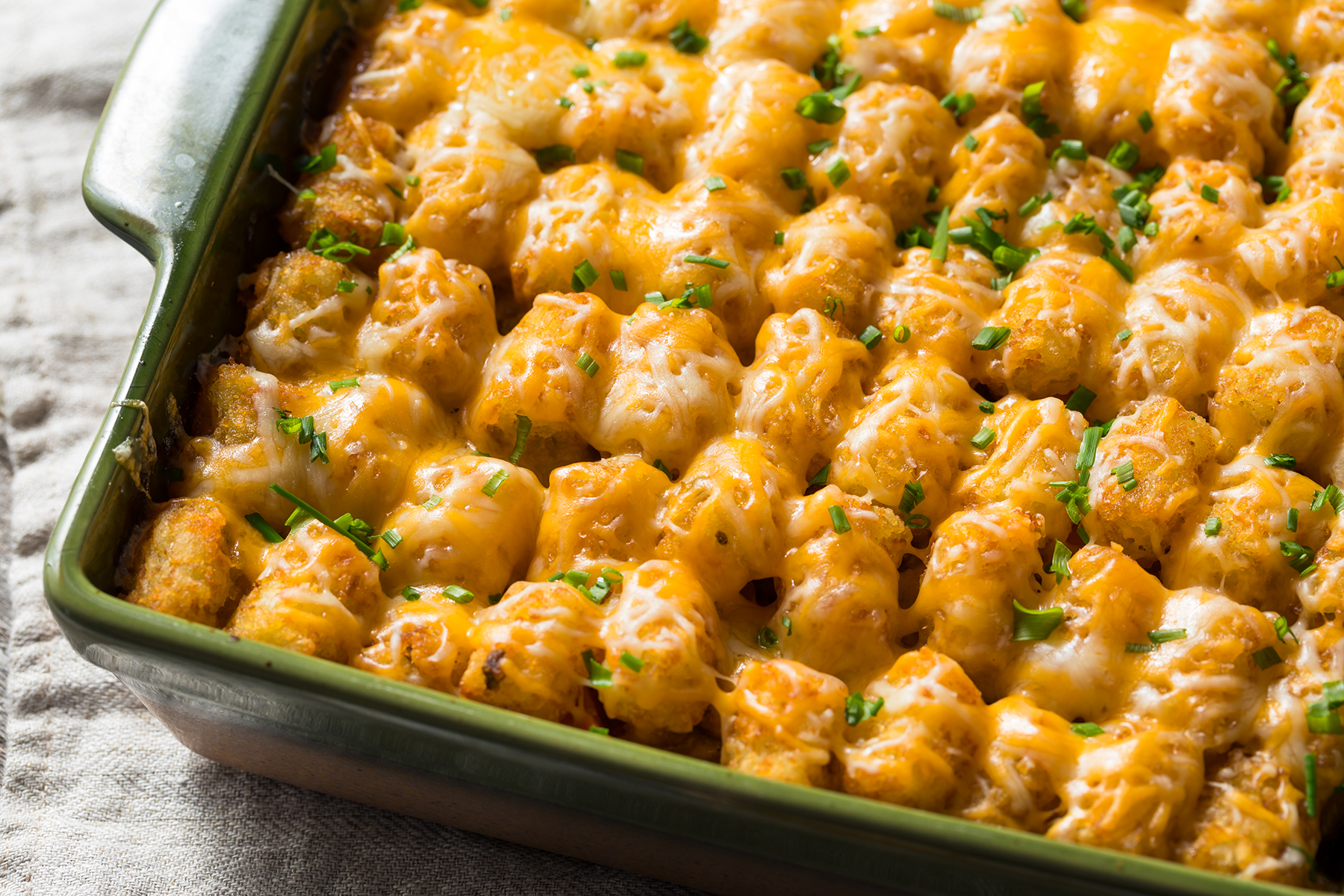 Tater Tot Casserole
2 pounds of ground beef
1 package of tater tots
1 1/2 cups shredded colby-jack cheese (or cheddar)
1/2 tsp onion flakes
2 cans of cream of mushroom soup
all-purpose seasoning
salt and pepper to taste
Preheat oven to 375 degrees.
Grease(or sprayed with non-stick cooking spray) 9 x 13 casserole pan and place in the oven to warm while you brown the ground beef. I add the onion flakes, seasoning, and salt and pepper to the ground beef.
When the beef is browned, mix it with the two cans of cream of mushroom soup and spoon into the hot pan. Place tater tots on top of meat mixture, then layer on cheese and cover with foil.
Bake for about 20 minutes or until soup is hot and bubbly. Remove foil and bake for a few more minutes until cheese is a melted layer of luscious gooey-ness. Remove from oven and serve.
I like to sprinkle the top of my casserole with a bit of chopped parsley. Captain Cavedweller likes his straight up "without any of that weird green stuff on there."
This should serve about 8 people (depending on how hungry they are!).